Russian Oil Companies Buying West European Refineries
Publication: Eurasia Daily Monitor Volume: 9 Issue: 46
By: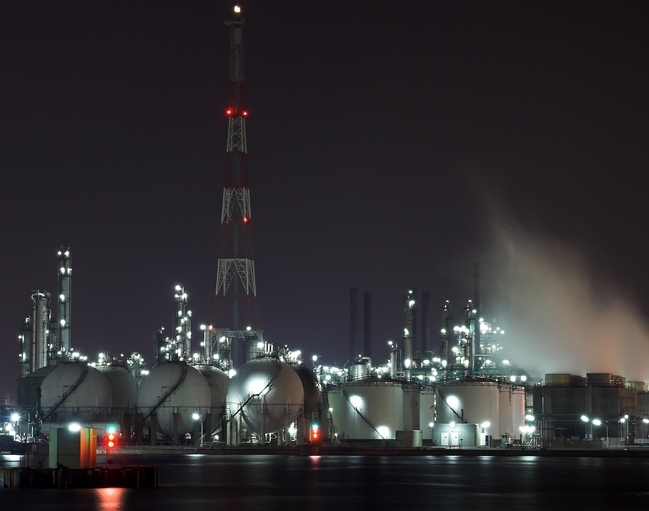 Russian oil companies Gunvor, Rosneft, and Lukoil are spearheading what looks like an acquisition spree of refining capacities in Western Europe. Some West-European authorities accept without qualms and even welcome such Russian takeovers, apparently viewing them as crisis-relief measures for stricken European refineries and workforces involved.
On March 2, Putin friend Gennady Timchenko's oil-trading company, Gunvor, announced its full takeover of the Antwerp refinery in Belgium. This is one of the five refineries of Petroplus Holding, Europe's largest oil refining concern by processing capacity (totaling 33.5 million tons annually). Petroplus is also Europe's largest independent refiner, i.e., not involved in oil extraction or trading. Hit by the European recession and low profits from high-priced oil, Petroplus ultimately phased out its refineries' production and filed for insolvency in late 2011-early 2012. By acquiring the Antwerp refinery, Gunvor is expanding from oil-trading into oil-refining for the first time; and not in Russia, but in Europe.
With a crude-oil processing capacity of 107,000 barrels per day, or 5.2 million tons per year, the Antwerp refinery is ideally located within the Antwerp-Amsterdam-Rotterdam ("ARA") industrial and trading hub. With at least 1.2 million cubic meters of storage capacity, the refinery enjoys direct access to maritime transportation for crude supplies, and inland canals for delivering its refined products (www.petroplusholdings.com).
This refinery has a low Nelson complexity index of 4.5, but (despite and because of it) is well positioned in market niches for products from the Russian Urals crude blend, and also from unconventional crude mixed with Urals crude ("crude blending"). This refinery was already using Urals blend as feedstock, and Gunvor is interested in also refining unconventional oil here (Kommersant, March 5).
Gunvor won the bid for the Antwerpen refinery because other bidders (apparently, mere financial investors) were unable to guarantee crude supplies and retention of the workforce. Belgian state and provincial authorities therefore approve of the takeover by Gunvor. The price has not been disclosed yet; Moscow analysts assume a discounted price of some $700 million for this takeover (Interfax, Kommersant, Vedomosti, March 5).
The company sold 1.26 million barrels of Russian and non-Russian crude oil on daily average during 2010 (2011 data not yet posted) (www.gunvorgroup.com). Gunvor is now embarking on a vertical integration strategy in its oil business, seeking to combine trading with refining, and potentially extraction (more likely outside Russia) later on.
The Ingolstadt refinery in Germany is another insolvent refinery of Petroplus Holding (the holding has initiated five distinct insolvency proceedings, one for each of its five refineries in Europe). Russia's state-owned Rosneft, heavy with the Yukos baggage, is a candidate in the as-yet unofficial bidding for the Ingolsadt refinery. At least one, possibly several equity groups and funds are said to be interested, but none has oil supplies of its own. If Rosneft can guarantee crude oil supplies, it would be well positioned to win in Ingolstadt on the same logic that applied to Gunvor in Antwerpen.
With a crude-oil processing capacity of 110,000 barrels per day, or about 5.3 million tons per year, equal to that in Antwerpen, the Ingolstadt refinery has a superior Nelson complexity index of 7.3. Configured to produce light and medium distillates, this refinery is a major supplier to southern and central areas of Germany. It receives its feedstock largely from the port of Trieste via the Trans-Alpine pipeline (TAL) which continues from Bavaria into the Czech Republic (www.petroplusholdings.com). In the vicinity of Ingolstadt, Rosneft owns 25 percent of Bayernoil (two refineries with a total crude-processing capacity of 10 million tons per year) since 2010 (see EDM, October 18, 2010; www.bayernoil.de, accessed March 6, 2012).
On February 1, Russian Lukoil increased its stake to 80 percent in the giant ISAB refining complex, on Sicily island. Lukoil had first acquired a 49 percent stake in that refinery, paying $2.1 billion to the Italian ERG group in 2008, with an option to increase it later. Lukoil has done so in two share packages, now paying $400 million for 20 percent of ISAB's shares in the second package. Lukoil has an option to acquire the last remaining 20 percent within three years. ISAB is comprised of two refineries with a total crude-processing capacity of 320,000 barrels per day, or 16 million tons annually, with extensive related installations in the Syracuse area.
According to ERG management's press release, "This transaction allows ERG to downsize its presence in the refining business against a background of continuing crisis, and to further consolidate the Group's financial structure…during a difficult financial period" – a phrasing that may be condensed into "cutting losses." Ideally positioned to receive North African, Middle Eastern, and also Russian crude oil, ISAB is a major supplier of middle-distillates to the Italian market and farther afield, and a tremendous acquisition by Lukoil with such a processing capacity (www.erg.it; www.hydrocarbons-technology.com, February 2).
Lukoil already owns a choice morsel with its 45 percent stake in the Vlissingen refinery in the Netherlands, acquired from French Total in 2009 (see EDM, June 26, 2009). Rosneft already owns 50 percent of Germany's largest oil-refining conglomerate, Ruhr Oel, since 2010 (British Petroleum holds the other 50 percent of Ruhr Oel). With this, Rosneft holds a full 10 percent market share on Germany's fuels and lubricants market (see EDM, October 18, 2010).
Western Europe's financial-economic crisis exposes its oil-refining industry to Russian acquisitions and takeovers. Russian oil companies have now embarked on a second round of expansion in Western Europe's refining sector (the first round was seen in 2009-2010). Both the strategy and the tactical timing look auspicious at this stage. Drawing on their ample cash reserves, Russian oil companies acquire crisis-hit European refineries on the cheap, accept low profit margins for the duration of the European recession, and invest in reconfiguring some refineries for Russian crude, awaiting Europe's eventual recovery and return to higher profits in oil-refining. As a cumulative effect, Russian oil companies are absorbing European revenue streams on a growing scale.
* * *
The public relations firm Qorvis Communications requested that clarifying material be added to Mr. Socor's above article, which begins with: "Russian oil companies Gunvor, Rosneft and Lukoil are spearheading what looks like an acquisition spree of refining capacities in Western Europe." According to the PR firm: "Gunvor is neither Russian nor an oil company."
Qorvis notes that although 45 percent of the company is owned by Gennady Timchenko who is Russian born and educated but holds both Russian and Finnish citizenship, "45 percent is owned by Torbjorn Tornqvist who holds Swedish citizenship." Registered in Cyprus with main operations in Geneva and Singapore, Gunvor trades primarily and extensively in oil, not least Russian oil, as well as other commodities. Jamestown notes the distinction and presents the above clarifying information to provide an accurate description of certain aspects of the Gunvor company.