Russian President Medvedev Submits Draft Security Architecture Treaty
Publication: Eurasia Daily Monitor Volume: 6 Issue: 223
By: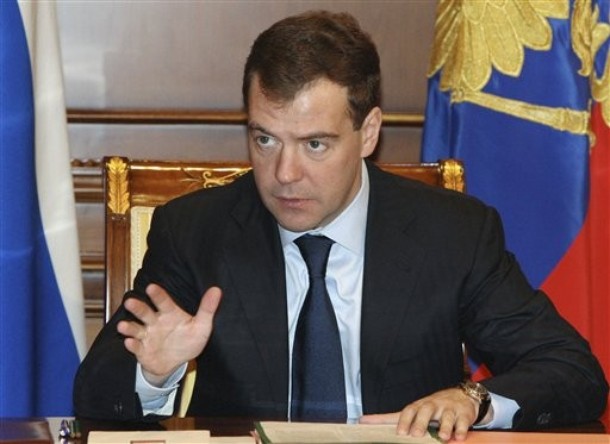 On November 30 Russian President Dmitry Medvedev submitted a "Draft Treaty on European Security" for consideration to the heads of state and government of "all states of the Euro-Atlantic and Eurasian space from Vancouver to Vladivostok," as well as to selected international organizations: NATO, the European Union, OSCE, CIS, and the Russian-led Collective Security Treaty Organization (CSTO). Under the draft treaty's article 10, all the addressee states and organizations are eligible to sign the proposed security treaty (full text on Russia's presidential website, www.kremlin.ru, November 30).
In an accompanying message, Medvedev in effect proposes the opening of negotiations on the Russian draft. Russia's foreign ministry wants an immediate start to discussions, using the December 4 session of the NATO-Russia Council as a kick-off (Interfax, December 1).
The Kremlin had intensified the drafting of such a treaty in the wake of its August 2008 invasion of Georgia. Consistent with past Soviet logic, it argued that an invasion that it had itself undertaken necessitated corrections to the existing security arrangements in line with Moscow's views. Russia presented a general outline of its "security architecture" concept in Medvedev's June 5 speech, presaging the submission of an actual draft treaty. The Kremlin timed the draft's submission to the OSCE's year-end ministerial conference and the reconvened NATO-Russia Council at ministerial level.
The draft treaty's title, which speaks of "European security," stands in some discrepancy with the content and the roster of eligible participants, which correspond with the "Vancouver to Vladivostok" political slogan. The document uses the concept of "treaty participant" to cover states as well as international organizations that would accede to the would-be treaty.
The preamble announces Russia's goal to "create an interaction mechanism for resolving issues and differences as they arise." The document makes clear that the proposed mechanism is intended to disorganize, sideline, and potentially override NATO.
Under article 1, "security measures undertaken by any participant, whether individually or in the framework of an alliance or coalition, shall be implemented with account taken of all the participants' security interests in conformity with this treaty." Such limitations would give Russia the possibility to claim a droit de regard over NATO decisions.
Article 2 stipulates, "Treaty participants shall not undertake actions or steps that substantially affect the security of other treaty participants." Participants that are members of alliances and coalitions shall "strive to ensure that decisions by those alliances and coalitions would not substantially affect the security of other treaty participants." Furthermore, "no treaty participant shall allow the use of its own territory, and shall not itself use another participant's territory … for any actions that substantially affect the security of other treaty participant."
This proposal appears designed to encourage divisive debates within NATO over measures that Moscow and, potentially, Russia-first circles deem insufficiently accommodating of Russian interests, particularly in Europe's East and the South Caucasus.
The multiple use of the word "substantial" seems intended to draw NATO into negotiations with Russia about defining that term, not only in this context, but in another one of considerably greater practical significance. Under the 1997 NATO-Russia Founding Act, NATO declares that it does not intend to station "substantial" military forces on the territories of new member countries. Meanwhile, the Kremlin wants a joint NATO-Russia definition of that term, so as to constrict any hypothetical NATO deployments in Central European countries and the Baltic States (all of which are practically denuded of a NATO presence now). Negotiating with Russia about the admissible level of a hypothetical NATO presence would turn those countries into second-class members. NATO has avoided getting into such a situation thus far. If, however, negotiations begin to define "substantial" for the purposes of article 2 in Medvedev's draft, NATO would then hardly be able to avoid the trap of discussing with Russia about what the Alliance may or may not do on the territories of certain member countries.
Under article 3, "A treaty participant … may address other participants with requests to provide information about … any substantial steps of a legal, administrative, or organizational nature that, in the inquiring participant's view, affect its security interests." This stipulation looks like a less-than-poor substitute for the transparency and confidence-building measures enshrined in the Treaty on Conventional Forces in Europe (CFE). Since 2008, Russia has largely suspended its compliance with the CFE Treaty (force ceilings, inspections, pre-notification of military movements) and wants a wholesale re-negotiation of the document. Article 3 of Medvedev's draft treaty awkwardly attempts to deflect concerns and attention away from that problem.