Russia's Drive to Form Global Energy Partnerships Hits a Bumpy Road
Publication: Eurasia Daily Monitor Volume: 8 Issue: 103
By: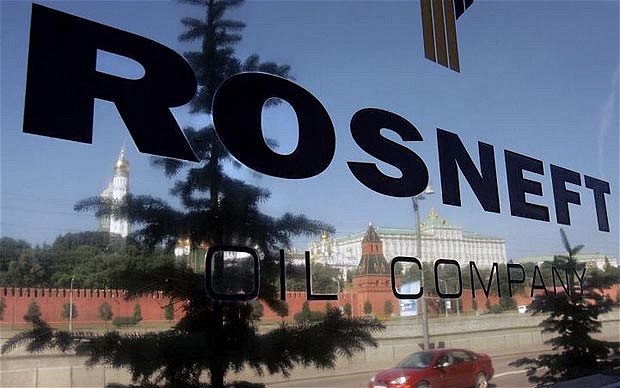 Russia's efforts to ameliorate its energy sector by pursuing international partnerships suffered a sensitive setback as a planned mega-deal ended in an apparent failure.
Plans of Russia's largest oil firm Rosneft to implement a share swap agreement with BP failed to materialize. Until mid-May, BP and Rosneft voiced optimism and pledges to finalize their asset swap. After the transaction deadline passed on May 16, however, Rosneft said it exited the deal because the AAR consortium's demands were unacceptable. BP and Rosneft had previously mulled to acquire on a parity basis a 50 percent interest in TNK-BP from the AAR.
On May 17, BP and the AAR consortium pledged to focus on their joint venture, TNK-BP, but continued talks with Rosneft. The AAR consortium also indicated its intention to continue negotiations about a possible sale of its stake in TNK-BP.
On May 18, Deputy Prime Minister Igor Sechin reiterated that Rosneft remained interested in cooperating with BP. He added that Rosneft could consider filing lawsuits to seek compensation for its failed asset swap with BP. Sechin, Rosneft's former chairman of the board, said he did not consider the flawed deal with BP as his personal failure (Interfax, RIA-Novosti, May 18).
On May 17, Energy Minister Sergei Shmatko claimed that Rosneft could still agree to another asset swap with BP in the future. He also argued that a flawed deal would not affect Rosneft's plans to develop Arctic offshore deposits. On May 23, however, Shmatko conceded that there was no chance of reanimating the asset swap between Rosneft and BP.
On May 18, President Dmitry Medvedev argued that the planned deal between Rosneft and BP went wrong due to a disregard of legal details. He added that the lack of sufficient due diligence entailed disagreements between shareholders (Interfax, RIA-Novosti, May 18).
The Russian authorities have encouraged the country's state-run energy giants to form international energy partnerships. On January 14, 2011, Rosneft and BP announced a major partnership, including the asset swap. The deal, assessed at some $7.8 billion, involved swapping a 9.5 percent interest in Rosneft for a five percent stake in BP. Both companies also agreed to jointly develop East-Prinovozemelsky blocs in the Kara Sea at an estimated cost of some $1.5 – 2 billion. Rosneft would have a 67 percent interest in the future joint venture and BP would control the remaining 33 percent stake.
However, Rosneft's share swap with BP was hindered by legal hurdles. The AAR consortium of Russian shareholders of BP's local venture TNK-BP contested the deal, claiming that they had the right to bid on any new project in Russia first. Courts in London and then Stockholm sided with the Russian shareholders in TNK-BP. On March 24, the Stockholm arbitration tribunal blocked the asset swap.
BP controls 50 percent of TNK-BP, which accounts for about one-quarter of BP's production and one-fifth of its reserves. BP also holds a 1.4 percent stake in Rosneft, acquired during an IPO in 2006, for about $1 billion.
The Kremlin had seemingly viewed the planned Rosneft-BP alliance as a future flagship project to highlight Russia's integration into the global economy. In January, Prime Minister Vladimir Putin hailed the Rosneft-BP partnership as a long-term strategic alliance that would attract tens of billions of dollars in new investment.
In May, Putin refrained from commenting on the matter. Only Putin's spokesman, Dmitry Peskov, argued that the failed deal between Rosneft and BP would not adversely affect the investment climate in Russia (Interfax, RIA-Novosti, May 17).
Russian energy executives apparently did not abandon hopes of forging another global alliance. Earlier in May, Rosneft pledged to consider alternative foreign partners, including Shell, to pursue its plans to develop the Arctic offshore deposits.
Yet, even before Rosneft's planned partnership with BP went wrong, the Russian company moved to seek alternative partners domestically. On April 21, Rosneft CEO Eduard Khudainatov and Vagit Alekperov, head of another major Russian oil company LUKoil, signed a cooperation agreement. Rosneft and LUKoil pledged to coordinate their efforts in exploring and developing hydrocarbon deposits in Nenets autonomous region and Rosneft's offshore deposits.
Rosneft and LUKoil also agreed to jointly use their respective infrastructure facilities to export oil and oil products. On April 21, Sechin hailed the agreement between Rosneft and LUKoil, adding that both companies decided to join forces following orders from the government (Interfax, RIA-Novosti, April 21).
Despite the support of Russian authorities, the country's state-run energy giants achieved limited, if any, results in their efforts to forge long-term international energy alliances. Subsequently, the government has moved to encourage domestic export-oriented energy partnerships.