RUSSIA'S FAR EASTERN WORKERS WARY OF CHINESE MIGRANTS
Publication: Eurasia Daily Monitor Volume: 4 Issue: 234
By: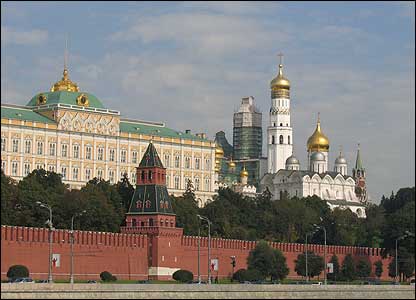 The Russian government has urged accelerated development of the country's Far East and pledged sizable investments for regions bordering China and the Pacific. However, some executives of Russia's state-controlled enterprises apparently prefer to rely on imported labor in their Far Eastern projects, prompting loud complaints from local workers.
In an unprecedented move, local trade unions have voiced concerns over the country's perceived over-reliance on migrant workers, notably from China. On December 11, Profsvoboda, an independent trade union based at the Surgutneftegaz oil company, accused domestic employers of hiring migrant workers, thereby pushing local residents out of their jobs. In an open letter sent to Prime Minister Viktor Zubkov, his first deputies Dmitry Medvedev and Sergei Ivanov, and Regional Development Minister Dmitry Kozak, Profsvoboda described the inflows of migrants from China as a "very dangerous trend" (Interfax, December 11).
Transneft has already hired 1,800 Chinese workers – but only 200 local residents – to build the Eastern Siberia Pacific Pipeline, said the letter, signed by Profsvoboda head Alexander Zakharkin. Surgutneftegaz also plans to hire up to 2,500 Chinese workers, it added. Meanwhile, according to the letter, Russia's Federal Migration Service (FMS) plans to set up offices in China to hire more people to work in Russia.
Profsvoboda argued that Russia's state-run companies should make it a priority to hire local residents, and it suggested draft legislative measures to ban the use of the government's funds for hiring foreign personnel. The trade union also urged Russian leaders to introduce a mandatory cap on the use of migrant workers at no more than 3-5% of the local population of working age (Interfax, December 11).
Interestingly, Profsvoboda's unprecedented appeal was also distributed by the press service of Sakha (Yakutiya) region, indicating that local officials share the concerns raised by the trade unions. The letter specifically stated that Transneft had hired 1,800 Chinese workers although there were 50,000 unemployed residents in Sakha – 10% of the local labor pool. Although Transneft wasted state funds to train Chinese workers, it had to break the contract eventually because of poor performance by the Chinese, it said. Transneft could have better invested the funds in training local residents, according to the letter (Rosbalt-Sever, December 11).
The wide use of migrant workers from Asia has sparked a number of ugly incidents. On December 10, some 40 Korean workers were badly beaten by about 30 unknown assailants in Volokolamsk near Moscow. Sixteen of the Korean workers were wounded, prompting local law-enforcement agencies to open a criminal probe into the incident. They have detained four suspects (Interfax, December 10).
In the meantime, although the Russian government seemed unconcerned by the labor union's complaints, the cabinet had to concede that its earlier pledges to develop the Far East were slow to materialize. At a meeting with regional leaders in Khabarovsk on December 12, Prime Minister Zubkov said that the first program to develop the Far Eastern regions was approved in 1995, but it remained under-funded for years. He also conceded that the region's sustainable development goals were yet to be achieved and said that the Regional Development Ministry would be in charge of the new projects (Interfax, RIA-Novosti, December 12).
The federal program to develop the Far Eastern regions in 1996-2010 stipulated investments of 251 billion rubles ($10.2 billion), but actual disbursement only reached 2.4 billion rubles ($98 million) in 1997-2001, Deputy Regional Development Minister Vladimir Dedyukhin told the meeting. In 2001-2005 investments were to amount to 183 billion rubles ($7.5 billion), but actual disbursement only reached 40% of this amount, he said (Interfax, RIA-Novosti, December 12).
Regional leaders also urged the federal government to come up with more incentives for local people to remain and work in the Far East, instead of bringing in Chinese workers. The government should encourage the local population to stay in the Far East, Khabarovsk regional governor Viktor Ishayev told the meeting on December 12. Local people should have job opportunities, housing, and decent salaries, he said. Otherwise, the Far Eastern regions would remain isolated, as only 4% of local products are currently sold in the rest of Russia, Ishayev said (Interfax, RIA-Novosti, December 12).
The Kremlin has long debated the economic revival of the Far East, including development of infrastructure and local industries. Officials also indicated plans to raise the gross regional product 12-fold by 2020, despite an apparent lack of evidence on whether these plans could prove economically viable. The federal government pledged to allocate up to 600 billion rubles ($24.5 billion) to fund development projects in Eastern Siberia and Far East by 2013, while total investments in the region could reach 9 trillion rubles ($367 billion) by 2025, according to governmental projections.
Therefore, the Russian government apparently intended to speed up development of the country's Far East by committing unprecedented government funding to invest in infrastructure projects. However, because some project managers appear to prefer an imported workforce, regional development efforts may also entail labor disputes between local and migrant workers.