Russia's Fourth Front: Central Asia
Publication: Eurasia Daily Monitor Volume: 12 Issue: 191
By: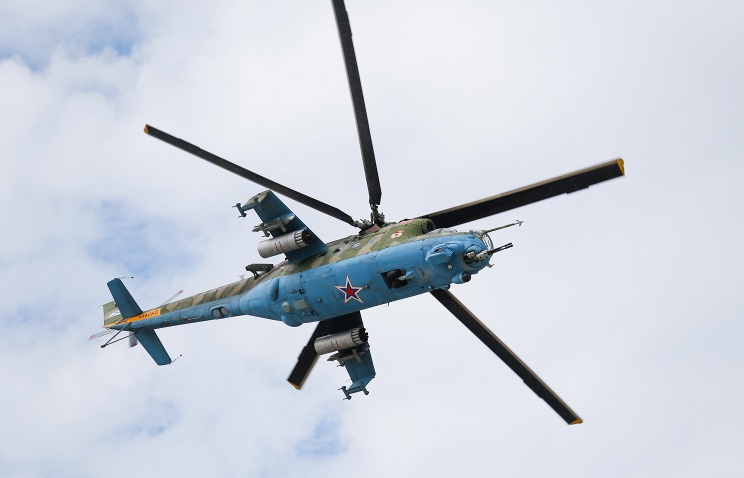 Russian leaders have long held a deeply pessimistic view about Afghanistan's future prospects as well as the North Atlantic Treaty Organization's (NATO) strategy there (Mil.ru, December 10, 2014). Indeed, late last year, Russian and Central Asian officials raised the possibility of reinforcing Russian army units on the Tajikistan-Afghanistan border and even conducting "precautionary" operations in Central Asia against the Taliban (Interfax, December 29, 2014). Consequently, in early October 2015, Russia announced that it was moving a newly formed air group of Mil Mi-24P and Mi-8 MTV helicopters to reinforce the Russian 201st military base in Tajikistan. The attack and transport helicopters, which will assist with logistics as well as offensive operations, will be located at the Aini airfield, on the outskirts of Dushanbe and approximately 100 miles from the Afghan border (TASS, October 6). Furthermore, the fighting around the northern Afghan city of Kunduz—where the Taliban captured the urban center, retreating only following NATO airstrikes coordinated with Afghan army counterattacks (Al-Jazeera, September 28; October 2)—most likely reinforces Moscow's anxiety that it may have to prepare to conduct military operations in Central Asia.
Russia and its Central Asian allies hold a domino theory regarding Afghanistan: they fear that if it fails—which they expect—then the Islamic State, the Taliban or homegrown terrorists could take the opportunity to launch an insurrection northward into Central Asia. Recent bloody violence in Tajikistan, in September 2015, which involved a shootout with government security forces and armed men linked to a jilted former deputy defense minister with purported ties to Islamist forces (see EDM, September 23), has only reanimated the fears that were openly voiced earlier. Both Vladimir Putin and Kazakhstani President Nursultan Nazarbayev publicly expressed concerns about Tajikistan's stability at the recent summit of the Commonwealth of Independent States (CIS), in Astana, on October 17. Putin also warned that the situation in Central Asia had become critical and that terrorists were seeking to break through to the region. In response, ostensibly within the framework of the CIS, Russia has launched a new military agreement with Central Asian states until 2020, and called again for coordinated action against terrorism while depicting the US strategy in Afghanistan as a failure (Kremlin.ru, October 17).
It is important to emphasize that these Russian and Central Asian anxieties about potential threats from Afghanistan and the likelihood of allied failure are long standing and precede the fighting at Kunduz. In other words they are not merely tactical expressions of the current anti-American mood of the Kremlin. In September, i.e. before the seizure of Kunduz but after the violence in Tajikistan, Putin warned that the situation in Afghanistan was deteriorating. He not only called for an international coalition there—as he has in his diplomacy regarding Syria—but also for stepped-up activity by the Collective Security Treaty Organization (CSTO) (Kremlin.ru, September 15). In a similar vein, Deputy Defense Minister Yuri Borisov warned that Russia could re-establish security operations to guard the Afghan-Tajikistani border (RT, October 15). Perhaps even more importantly, the September 2015 snap exercises in Russia's Central Military District had as their primary mission "localizing armed conflict in the Central Asia strategic line." Moreover, these operations included air and naval forces in the Caspian Sea (Interfax, September 10).
Moscow is also selling Mi-35 attack helicopters to the Afghan government, clearly out of concern that the situation in the country may be spiraling out of control (Sputnik News, October 9). And at the same time, Moscow is evidently negotiating with its old ally General Abdul Rashid Dostum, who is now first vice president of Afghanistan, to sell him arms—possibly separately from those it is selling to the government (see EDM, October 9; RFE/RL, October 7; Newslens.pk, September 2). The Kremlin may, thus, again be toying with the idea of propping up one of "Moscow's men" in a neighboring periphery, were Afghanistan to further deteriorate (see EDM, March 10, 2014).
However Russian moves and Afghanistan's future play out, it is becoming increasingly clear that Moscow now faces the danger of a fourth front developing in Central Asia to add to its military activities in Ukraine, Syria and the North Caucasus—not to mention Russia's continued need for deployments on its borders in Europe, the Far East and the Arctic. Inasmuch as regional security cooperation in Central Asia has never really existed, and given Moscow's domino theory of the region, Russia could likely be left holding the bag for Central Asian security if a long-feared Afghan collapse comes to pass.
Despite their anxiety about Afghanistan and their similar tendency to overestimate the threat of terrorism in their region (see EDM, April 3, 2013; June 2, 2014; November 7, 2014), it is clear that the Central Asian republics do not have the military forces needed to meet that threat coming from Afghanistan should it materialize in the future (see EDM, March 13; April 21, 2015). As Tajikistan illustrates, the internal governance situation in that state and its Central Asian neighbors inspires little confidence, particularly in Moscow. At the same time, the CSTO has achieved pretty much nothing to date; and if it is called upon, Uzbekistan may well not cooperate with it. Consequently, Russia will probably not have the means to deal with this fourth front if it grows hot in the coming months or years.
Nevertheless, this situation should not inspire chortling or gloating over potential Russian weakness, for if the eruption of the Afghan security situation comes to pass, it will signify the complete failure of US and NATO strategy in Afghanistan along with the absence of a comprehensive strategy for Central Asia. Once again, both regional and Western governments will be forced to act reactively, rather than proactively. And it is entirely possible that, by that point, any kind of response will be too little too late.