Russia's Growing Military Presence in the Central African Republic
Publication: Eurasia Daily Monitor Volume: 18 Issue: 10
By: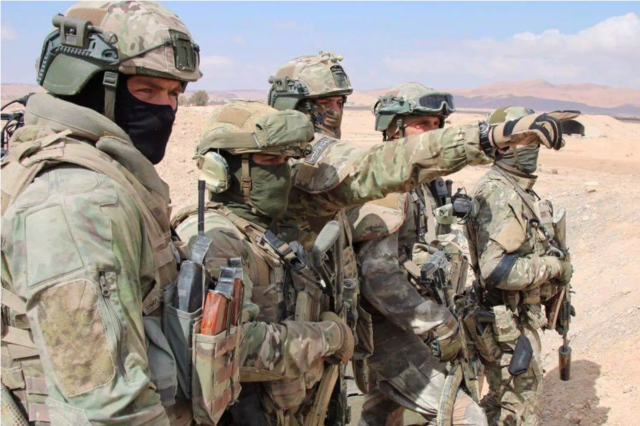 On December 22, 2020, Russia announced sending additional military instructors to the Central African Republic (CAR). Despite initial rejection, Russia's Ministry of Foreign Affairs (MFA) ultimately admitted the fact of sending additional personnel to the CAR, specifying that the "instructors" would be used only to train and provide consultations to the local militia and armed forces (Ria.ru, December 22, 2020; Mid.ru, December 22, 2020). According to the CAR-based information agency Corbeau News Centrafrique, Russia's involvement was triggered by the fact that anti-governmental forces managed to launch a successful attack, defeating pro-governmental armed forces and members of the Russian private military company Wagner, which operates in the CAR. It was also reported that two strategically important cities, Mbaïki (some 107 kilometers from the capital Bangui) and Boda, were captured by the rebels, which alarmed ruling elites and prompted Moscow to increase its presence (Corbeaunews-centrafrique.com, December 19, 2020). Later, the Central African government's spokesman Ange Maxime Kazagui officially confirmed that "Russia [and Rwanda] transferred several hundreds of military personnel with heavy munitions to ensure stability in the country" (Lefigaro.fr, December 21, 2020).
Frequently referred to as a failed state due to the ongoing civil war, which broke out anew in 2013, the CAR has a notorious reputation. According to various human rights organizations, the central government is de facto unable to provide basic security and minimal public health needs, while corruption, smuggling, criminality and human trafficking (including slavery) are blooming. This said, the CAR is amply endowed with various natural resources ranging from gold and uranium to hydrocarbons and rare types of wood. In terms of its main strategic resource, the diamond, the country was ranked among the top ten most endowed worldwide (Iz.ru, August 2, 2018). Despite the challenging security situation, the CAR is increasingly becoming an arena of acute competition between international actors, and Russia is among them.
In its actions in the CAR, Russia primarily relies on military-technical cooperation, one of two main tools that secured a Soviet presence on the continent during the Cold War that has expanded dramatically after the current military cooperation agreement was signed between the two countries in August 2018 (Interfax.ru, August 21, 2018). In line with this (internationally recognized) agreement, Russia has managed to build its presence in the CAR by using two main instruments.
First, Russia's (para)military training and consultancy mechanism was activated on March 22, 2018, when Moscow sent "advisors"—five military personnel and 170 "civilian instructors"—to render consultation services and training to the local militia and armed forces (Rbc.ru, December 27, 2020). Despite Russia's official statements, evidence suggests that the "civilian instructors" are in effect members of the Wagner Group, an illegal private military company (PMC) that took part in hostilities in Ukraine, Syria and Libya. Russian sources have also claimed that in the CAR, the Wagner Group, whose members are based in Bangui and ensure physical protection of local political elites, is actively cooperating with "Rwandese mercenaries" that have also become a part of the ongoing conflict (Lenta.ru, December 22, 2020).
Second, Russia donates military-technical equipment, primarily weaponry and munition to the local government, whose level of sophistication is growing. If initially Moscow was primarily delivering dated types of light weaponry, it has started sending heavy equipment since 2019. Specifically, in October 2020, two batches (the overall number was not specified) of BRDM-2 amphibious armored patrol cars arrived in the CAR (Lenta.ru, October 24, 2020). A month later, another batch of BRDM-2 was delivered, which was officially confirmed by the Russian Deputy Minister of Defense, Alexander Fomin. In his comment, Fomin stated that the armored vehicles (the number of pieces was not specified) were sent to the CAR as part of a "major reform of the local security sector" (Gazeta.ru, December 28, 2020). His statement essentially confirmed Russia's growing involvement in the local defense architecture.
While Russia is unlikely to be able to help the CAR regime defeat the rebels with arms—Africa's history in the post-colonial period supports this argument—its growing military presence suggests Russia's increasing involvement in nearly all spheres of local public life, including the economy and natural resources. Crucially, unlike the Soviet Union, Russia has done this without large financial expenditures and sustained minimal economic costs: a large part of the weaponry and equipment sent by Moscow to the CAR is predominantly dated. Moreover, unlike in the past, Russia is seeking to gain economic profits—not follow some ideological postulates—abstaining from wasting its resources for illusory objectives. At the same time, Russia has mastered the skill of using major international organizations, such as the UN, to increase its engagement in African affairs. In effect, Russia's involvement in the CAR does not run contrary to relevant UN resolutions. As rightfully noted by Africanist Alexander Zdanievych, even though in terms of influence Russia is trailing behind such countries as China, the US, and France, it still occupies a place among the top five most influential actors on the continent. (Mbk-news.appspot.com, December 22, 2020).
For the Kremlin, the ability to maintain the current political leadership in the CAR is a matter of utmost importance. Following a series of successes in Ukraine and Syria, Russian mercenaries suffered several defeats, including in Sub-Saharan Africa. The most recent reported episode occurred in Mozambique (Ifri.org, September 11, 2020). If the Wagner Group (and Russia-trained governmental forces) has indeed suffered another setback in the CAR, the confidence of African leaders in Russia's ability to deal with insurgents in a cost-effective manner might be eroded. If, however, Russia's involvement yields success, even a limited one, other African countries might reach out to Moscow for military cooperation. Moscow will be able to finally use military-technical cooperation as a key to expansion in other countries' strategic arenas and natural resources.