Senegal Boosts Security Measures to Combat AQIM Threat
Publication: Terrorism Monitor Volume: 15 Issue: 3
By: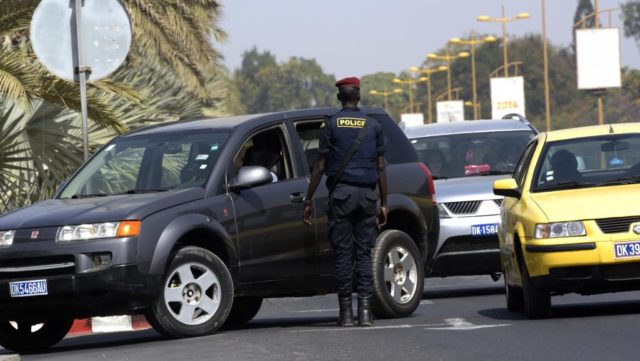 A series of large-scale attacks by al-Qaeda in the Islamic Maghreb (AQIM) over the last few years, targeting mainly tourists in West African countries with a French or international presence, has raised the question of when and where the next AQIM attack will take place.
In March 2016, the group launched a spectacular assault in Cote d'Ivoire's beach-resort town of Grand Bassam, just outside the economic capital, Abidjan (Koaci, March 14, 2016). Four months earlier, in November 2015, a siege attack on a hotel in Bamako, Mali left more than 20 people dead (Jeune Afrique, November 20, 2015). Soon after, another attack on a hotel and café in neighboring Burkina Faso's capital, Ouagadougou, claimed a further 20 lives (Le Faso, January 16, 2016).
Many analysts thought Senegal the likely next target. Dakar, the capital, with its sizeable expatriate population and array of French business interests, was considered to be  particularly high on AQIM's target-list. Saly, the Senegalese beach resort, and Saint-Louis, a world-heritage site in the country's north, were also among potential targets.
So far, however, Senegal has managed to evade an AQIM attack, but there remain serious vulnerabilities that the militants could still exploit.
Heightened Security Measures
Since the Burkina Faso attack, Senegal has bolstered security around major towns and critical infrastructure (RFI, January 25, 2016). The number of security personnel operating in Dakar has increased over the last year, and their presence is more visible. [1] Heightened security is particularly apparent at the hotels and restaurants frequented by foreigners, as well as at seaports and airports. The government itself has provided additional armed police for major tourist attractions in Dakar, including Sea Plaza and the Radisson Blu hotel. There has also been an increase in the number of security checks carried out on vehicles, in an effort to prevent would-be-militants travelling into Senegal from neighboring countries carrying weapons in their cars. [2]
Perhaps in a bid to demonstrate the thoroughness of their attempts, security checks in and around Dakar involve drivers and passengers getting out of their vehicle while the police carry out a search. This may be a response to some local media reports about the Grand Bassam attack, which said the gunmen who carried out the attack had remained undetected by border security despite using the same car to travel to Burkina Faso and Mali (20 Minutes, May 27, 2016).
Intelligence cooperation has also been a major feature of the preparation for a potential terrorist attack, with government officials stating they prioritize this over the augmentation of physical defenses.
This is reasonable, given the nature of many of the AQIM attacks so far. Hit-and-run style assaults are difficult to prevent solely with physical security as they require personnel to be located in every possible target location at all times. Advanced intelligence techniques, however, may be able to prevent these assaults before they reach the final implementation stage.
Dakar has an intelligence-sharing agreement with the United States and France, as well as other countries in the region. Senegalese Foreign Minister Mankeur Ndiaye has also signed a defense partnership that would allow the U.S. military to use Senegal as a staging ground in the case of a humanitarian or security problem (dakar.usembassy.gov, May 2, 2016).
Meanwhile, security officials have taken steps to use Senegal's own population more effectively to collect intelligence (Agence de Presse Senegalaise, March 31, 2016). Foreign ministry officials say a substantial effort is under way to increase awareness among the population of the threat posed by AQIM fighters, and to encourage them to report suspicious behavior.
Limited Effect
These moves have, thus far, effectively counteracted the potential for a Grand Bassam, Ouagadougou or Bamako-style attack. Despite the very public security efforts, however, there are some apparent limitations.
Security checks in Dakar and other cities in Senegal, including the popular tourist destination of Saint-Louis, are haphazard. Even taking into consideration the authorities' expressed preference for intelligence over increased "boots on the ground," there are no inspections before entering most restaurants, bars, beaches or hotels, meaning access to these areas continues to be unrestricted for potential AQIM militants.
This is an oversight given the potential for lone-wolf, AQIM-inspired attacks taking place in Senegal. Such an assault would, as is invariably the case, be extremely difficult for intelligence officials to pick up on, and requires strong physical security measures if it is to be prevented. Lone-wolf attacks have become much more common in recent years, with a number of IS-inspired incidents taking place around the world, such as the Ohio State University attack in November 2016, and the attack in Berlin in December 2016, which saw a Tunisian individual with links to IS hijack a truck and drive it into a Christmas market (Deutsche Welle, December 28, 2016; CNN, November 28, 2016).
Such an attack would require a degree of domestic radicalization. Senegal's Sufi sects have been an effective bulwark against radicalization for many years, with the majority of the population belonging to one of the four main "brotherhoods" and carefully following the teaching of the Marabout (sect leader) (Timbuktu Institute, October 2016). The close ties between members has acted as a useful check on those who may have otherwise strayed toward radicalization, but there are indications that these bonds are loosening (Timbuktu Institute, October 2016).
A growing sense of disenchantment among segments of the population — those with limited access to economic and educational opportunities offered by the government — boosts concerns of radicalization in Senegal.  According to World Bank figures from 2010, 47 percent of Senegal's population lives below the poverty line, though this figure is falling (World Bank Data, July 2010). This sense of disenfranchisement due to limited opportunity may inspire some Senegalese, particularly those living in the impoverished suburbs of Dakar, to turn toward radical Islamic groups like AQIM.
To a limited degree this has already happened, with a number of extremist imams arrested in early 2016 and reports emerging that between 10 and 30 Senegalese citizens have left the country to fight for Islamic State in Libya (Koaci, 26 January, 2016; Timbuktu Institute, October 2016)
The prevalence of drug smuggling in the region, closely connected to Islamic extremist networks, exacerbates the growing problem of domestic radicalization. Drug trafficking networks from Guinea Bissau, Mali and Mauritania all use Senegal as a transit country (UNODC, October 27, 2011). The large sums of money to be gained from this enterprise provides an additional pull factor to would-be militants in Senegal. The presence of smuggling networks and porous borders also heightens the possibility that fighters already using well-established smuggling routes could gain easy access into Senegal.
Watching and Waiting
The last major AQIM attack on tourists or expatriates in West Africa occurred in Cote d'Ivoire in March 2016. Nearly a year later, it might be argued that if AQIM were indeed planning an operation similar to the Cote d'Ivoire attack, they would have already made their move. The sudden increase in security throughout the region, particularly in the aftermath of the Grand Bassam assault, has likely made launching another attack more difficult. Alternatively, AQIM may simply be waiting for a lull before carrying out further violence on vulnerable tourist infrastructure in West Africa.
Senegal has undertaken some valuable measures to insure itself against an AQIM attack, but the country's position in a "bad neighborhood" with lax border security and a growing level of domestic radicalization suggests it may not be able to avoid an assault forever.
NOTES
[1] This article was informed by discussions the author had with Senegalese officials in Dakar between August and October 2016.
[2] Author interview with Miriam Frost, security analyst with Save the Children, Dakar (September 20, 2016)