Signs of Growing Islamist Insurgency Create Apprehension in Thailand
Publication: Terrorism Monitor Volume: 8 Issue: 9
By: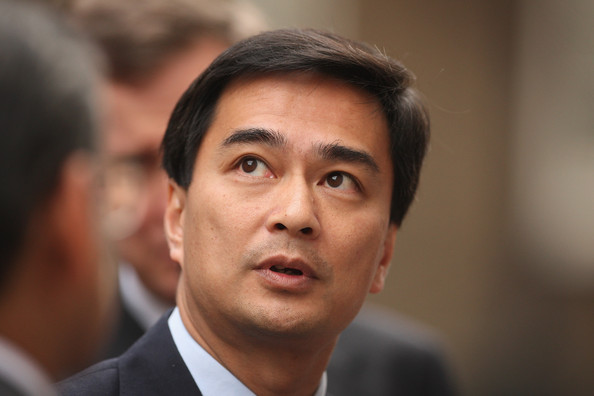 Thai and U.S. officials are preparing for another year of unrest emanating from the continuing insurgency in the Muslim Malay-dominated Thai provinces of Narathiwat, Pattani and Yala. Officials are also bracing for violence from the possible spread of the insurgency to neighboring provinces and the negative effect this would have on the Thai tourist economy. The tourist destination of Phuket has been receiving U.S. anti-terrorism support since 2004, when two bomb blast suppression blankets were given to provincial leaders by the U.S. embassy (Phuket Gazette, January 6). The fear of a potential widening of violence in southern Thailand has been manifested recently in a precipitous decline in foreign tourism. The number of foreign visitors to Thailand dropped 7% in 2009. Much of this decline was blamed on wary Chinese tourists choosing Taiwan as their preferred vacation destination (Thailand Business News, December 7, 2009).
The recent ranking of Thailand in the "extreme" category of the Terrorism Risk Index (developed by Maplecroft, a private U.S. risk analysis firm) will undoubtedly add to the decline in Thai tourism (Thailand Business News, February 18, 2010). [1] This ranking appears justified given recent terrorism perpetrated by insurgent groups in southern Thailand. Even Prime Minister Abhisit Vejjajiva admitted that he was dissatisfied with the performance of authorities in addressing the violence in Thailand's "Deep South" (Pataninews.net, January 5). Although the number of attacks fell from an estimated 1,025 in fiscal year 2008 to 761 in fiscal year 2009, the death toll was unaffected, with both years producing well over 1,000 deaths (Pataninews.net, January 5).
Tactically, terrorists are using increasingly more sophisticated improvised explosive devices (IEDs), providing a challenge for Thai military and police authorities similar to what Coalition forces are experiencing in Iraq and Afghanistan. Insurgents in southern Thailand are also developing a more sophisticated operational plan to target government, military and police officials. In early January, this new combination of tactics and operations manifested in a 5kg and 20kg buried IED attack that narrowly missed killing Thai soldiers on patrol (Bangkok Post, January 5).
Recent violence also seems aimed at influencing top government officials. A series of coordinated attacks perpetrated during Vejjajiva's visit to Yala province is an example of this phenomenon. Two bomb attacks and two targeted assassinations, one of which killed a female defense volunteer, sent a clear message to governmental officials (Bangkok Post, January 6; January 7).
Even though insurgent attacks have not grown in sophistication, the situation has proven complex and difficult to deal with. Former Prime Minister Thaksin Shinawatra is credited with widening the insurgency through the initial use of heavy-handed tactics. In one incident involving Thai security forces (who were apparently acting without a governmental directive), six gunmen opened fire on al-Furqan mosque in Ai Pa Yay village in Narathiwat Province, killing ten and wounding eleven. The gunmen were believed to be former members of the Thahan Phran (paramilitary rangers) and government-supported defense volunteers (Asia Times Online, January 27). Similarly counterproductive is the use of "abusive detentions," which were common in 2007 and seem to have "backfired and increased resentment among Malay Muslims" (Pataninews.net, January 5). All of these actions have taken place under emergency martial law, but current Prime Minister Vejjajiva has attempted to reduce friction recently through cooperation with local leaders and has pledged his desire to lift martial law as soon as possible (Asia Times Online, January 27).
Despite Prime Minister Vejjajiva's more nuanced approach to southern Thailand, some in his administration still view the complex insurgency simplistically. For example, Thai Foreign Minister Kasit Piromya idealistically promised an end to violence this year, pinning great hopes on the Thai government's financial support of development initiatives in the region (AFP, February 2).
While Vejjajiva's approach is an improvement over simplified views lumping all of Thailand's Malay Muslims together under a single Islamist banner, any haphazard attempt to address the causes of the insurgency that does not take into account the specific and often highly nuanced dynamics of the local system is unlikely to produce benefits (Asia Times Online, November 17, 2009). It appears that an inadequate understanding of the insurgent operational environment has allowed much of the financial aid to be funneled into the local patron-client system, making it ineffectual in addressing long-standing economic grievances. Having said this, the suggestion that the "government should ensure that projects are implemented transparently and with grassroots participation" may resonate with a new prime minister committed to building local relationships in southern Thailand (Pataninews.net, January 5).
Underlying propensities and tensions within any state make each insurgency unique and highly complex. Because attempts at mitigation lack finesse and a detailed understanding of the underlying tensions which motivate different groups in southern Thailand, simplistic silver-bullet solutions are likely not only to fail, but even to fuel the insurgent movement. Dealing with the insurgency and the resultant terrorism in southern Thailand is made more difficult because the nation remains on the verge of violent conflict over the military's removal of Prime Minister Shiniwatra in 2006.
Notes:
1. See https://www.maplecroft.com/about/news/terrorism_risk_index_feb_10.html.