Sino-Indian Cooperation on Counter-Terrorism: Not Truly "Hand-in-Hand" At All
Publication: China Brief Volume: 20 Issue: 03
By: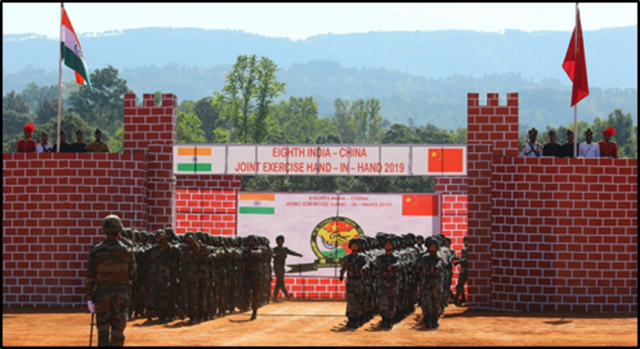 Introduction
On December 7, 2019, infantry units of the Indian Army and the Chinese People's Liberation Army (PLA) commenced the "Hand-in-Hand 2019" combined military exercise at Umroi in the northeastern Indian state of Meghalaya. The fortnight-long exercise ran through December 20, and focused on counter-terrorism operations in semi-urban terrain: to include training evolutions such as cross-training on small arms, hostage rescue, and recognizing improvised explosive device (IED) traps. Approximately 130 personnel from each country participated in the exercise, with the PLA contingent consisting of troops stationed in Tibet (Indian Ministry of Defense, December 2, 2019; Global Times, December 8, 2019; China Military Online, December 23, 2019).
It was in January 2001 that the People's Republic of China (PRC) first expressed interest in cooperating with India in combating terrorism (The Hindu, January 14, 2001). Since then Beijing and New Delhi have taken several steps to facilitate such cooperation: the two sides have set up a Counter-Terrorism Dialogue Mechanism, a Joint Working Group on Counter-Terrorism, and a High-Level Dialogue on Counter-Terrorism and Security to facilitate such engagement. In addition to leadership-level discussions, officials are engaging in talks on a range of terrorism-related issues. In October 2018, the two sides signed an Internal Security Cooperation Agreement, which aims at strengthening cooperation in areas such as counter-terrorism, intelligence sharing, and narcotics control (Business Standard, October 22, 2018).
The "Hand-in-Hand" exercises were first set in motion in 2007, and the December 2019 training in Meghalaya represented the eighth round of these counter-terrorism exercises. Such events—as well as the joint agreements between the two governments—present a picture of India and China as closely engaged on counter-terrorism issues. The truth is quite different, however—and the two sides are far from "hand-in-hand" in their understanding of terrorism.
The Common Challenge of Terrorism
The Indian and Chinese governments often describe terrorism as a "common challenge." For example, at the informal October 2019 summit between Indian Prime Minister Narendra Modi and Chinese President Xi Jinping at Mamallapuram in India (China Brief, November 1, 2019), the two sides described radicalization as "a matter of concern to both countries" on which they would "work together" (Deccan Herald, October 12, 2019). They pledged mutual efforts on a "non-discriminatory basis" to deal with the "common threat" of terrorism (China Daily, October 15, 2019). However, these words of solidarity on countering terrorism have not been matched by similar unified action on the ground. This is despite the fact that both India and the PRC are at the receiving end of violence unleashed by terrorists based in the same country: Pakistan.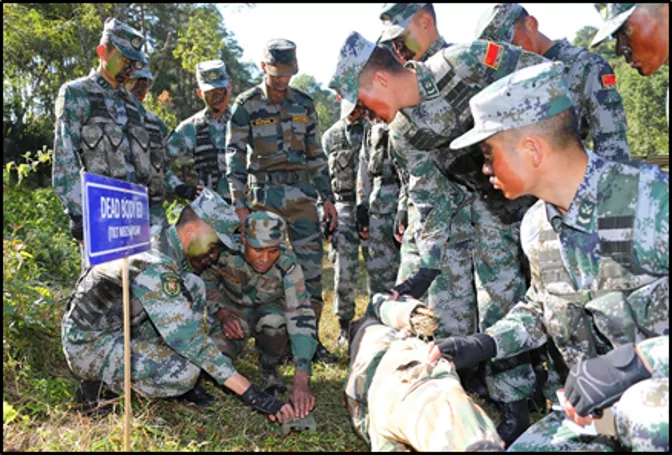 Several of the terrorist groups carrying out attacks in Kashmir and other parts of India are based in Pakistan. It is not just their operating out of Pakistan that bothers India. New Delhi alleges that the Pakistani state is providing groups like Jaish-e-Mohammed, Lashkar-e-Toiba, and the Hizbul Mujahideen with funds, weapons, training, and sanctuary to carry out attacks in India (India Today, March 8, 2019). Indeed, India accuses Pakistan of using "terror as an instrument of its foreign and security policy" (The Week, January 28, 2020).
Although anti-PRC terror groups may not receive the kind of systematic patronage that anti-India outfits have from the Pakistani state, organizations like the East Turkestan Islamic Movement (ETIM), a Uighur group that the United Nations Security Council (UNSC) declared a terrorist organization in 2002, have training camps in Pakistan's North Waziristan region (Dawn, March 15, 2014). ETIM has established close ties with the Tehreek-e-Taliban Pakistan, al-Qaeda, the Islamic State (IS) and other jihadist outfits in Pakistan. With their support, the threat posed by ETIM to China has grown (Terrorism Monitor, May 17, 2019; Indian Express, November 2, 2019).
Differing Approaches to Terrorism Originating in Pakistan
Despite their shared concern over terrorism emanating from Pakistan, India and China have taken very different approaches in demanding action from Islamabad. India has sought to rally the international community to pressure Pakistan to halt support to anti-Indian terrorist groups: since 2001, it has been at the forefront of efforts to get the UNSC and other international bodies to declare Jaish-e-Mohammed and Lashkar-e-Toiba (as well as its front organization, Jamaat-ud-Dawa) and their leaders as terrorists, in order for legal and administrative sanctions (such as the freezing of financial assets) to be applied. The PRC has not cooperated with India to get global bodies to censure Pakistan—on the contrary, it has actively undermined, and even blocked, India's efforts to pressure Pakistan-based terror groups through international organizations.
Beijing has repeatedly placed "technical holds" to block UNSC resolutions to label these groups and their leaders as terrorists (China Brief, April 9, 2019). This is happening also in the Financial Action Task Force (FATF), a global terror funding watchdog. At the FATF too, China has scuttled India's efforts to get Pakistan blacklisted (The Print, October 31, 2019). At the FATF Asia Pacific Joint Group meeting at Beijing in January, for instance, the PRC expressed strong support for Pakistan's efforts to combat money laundering and terrorist financing. Beijing asserted that Pakistan has made "visible progress" in strengthening its counter-terrorism financing system (Dawn, January 24). Indian officials believe that with China's help Pakistan is likely to escape being blacklisted in the upcoming FATF meeting in Paris, thereby providing relief to terrorist groups acting under Islamabad's patronage (Economic Times, January 24).
Unlike India's strategy of turning to international bodies to highlight Pakistan's complicity in anti-India terrorism—and thereby to pressure Pakistan to dismantle the terror infrastructure on its soil—the PRC prefers to deal with the Pakistani government bilaterally. Beijing has quietly but firmly pressured Pakistan to shut down ETIM camps on its soil, and to step up security to prevent terror attacks on Chinese nationals and infrastructure projects in Pakistan by groups such as the Baloch Liberation Army (BLA) (China Brief, February 15, 2019). Unlike India's approach, the bilateral route has worked for China: under pressure from Beijing, Pakistan has cracked down on ETIM camps over the years, and has also handed over captured ETIM fighters to the Chinese government (The News (PK), April 3, 2018). The PRC has consistently heaped public praise on Pakistan's counter-terrorism efforts, asserting that Pakistan has made "huge sacrifices" and "important contribution[s] to the international fight against terrorism" (China Daily, May 19, 2011).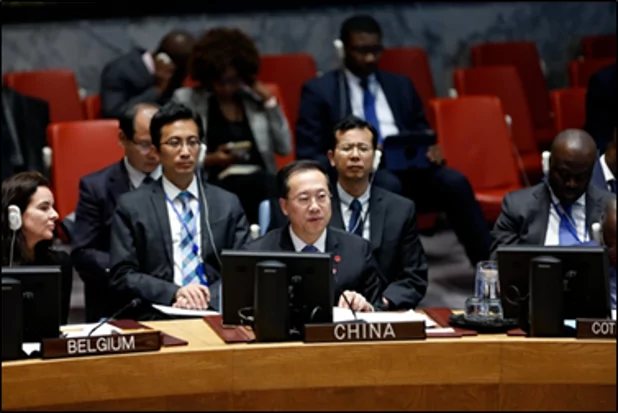 Contrasting Indian and Chinese Interests vis-à-vis Pakistan
The difference in the approaches to terrorism emanating from Pakistan stems from the very different relations that the Indian and Chinese governments hold with Islamabad. India's ties with Pakistan have been acrimonious for decades, especially over Pakistan's support to anti-India terrorist groups. In contrast, Sino-Pakistani relations have been warm: the two countries describe their relationship as an "all-weather" friendship. Bilateral economic, strategic, defense, and nuclear cooperation is robust.
This co-operation has strengthened enormously since 2015, when Pakistan joined China's Belt and Road Initiative (BRI). As part of BRI, China has extended Pakistan loans worth $62 billion towards projects of the China-Pakistan Economic Corridor (CPEC). At a time when global financial institutions and foreign governments have been reluctant to invest in Pakistan, Chinese investment there has come as a lifeline (China Brief, January 5, 2019; Business Recorder, January 16, 2019; China Brief, January 17). This mounting economic dependence on China forces Pakistan to meet Beijing's demands, including those relating to the ETIM, BLA, and other anti-PRC militant groups.
As for China, CPEC is a flagship venture of the BRI. Since CPEC has immense economic and strategic value for China, its success is imperative for Beijing. China is apprehensive that a FATF blacklisting of Pakistan would increase Islamabad's international isolation and cripple its already weak economy, with adverse implications for Chinese investments in Pakistan (The Hindu, June 10, 2019). Beijing is anxious as well that the ETIM and Baloch militant groups opposed to CPEC will target projects in Pakistan, endangering China's huge investments in that country (Terrorism Monitor, February 8, 2018). The PRC is therefore keen to ensure that CPEC projects and Chinese nationals working in Pakistan are safe from attacks by anti-China and anti-CPEC groups, and for this it needs Pakistan's co-operation. Moreover, it is likely that Beijing is keen to avoid drawing the ire of groups like the Jaish-e-Mohammed and the Lashkar-e-Toiba; hence its reluctance to join hands with India on moves at global forums to censure Pakistan or blacklist anti-India terrorist groups.
Who or What is a Terrorist?
Importantly, India and China do not agree on whom they consider to be a terrorist. The PRC uses terms like "splittist" (分裂分子, fenlie fenzi), "separatist" (分离分子, fenli fenzi), "extremist" (极端分子, jiduan fenzi), and "terrorist" (恐怖分子, kongbu fenzi) interchangeably. These terms are all used to refer to individuals and groups from the Tibet and Xinjiang Autonomous Regions who assert their distinct identities, air their grievances against Beijing's discriminatory policies, or articulate demands for greater autonomy—regardless of whether those aspirations are expressed violently or non-violently. By contrast, in India such grievances and demands—even if articulated through an armed struggle against the state—would generally be described as insurgencies. However, separatist sentiments in Kashmir that are expressed through violence, especially by groups that are based in and backed by Pakistan, are treated in India as terrorist in nature.
When PRC representatives talk with India about "terrorists," they have in mind independence (or autonomy)-minded Tibetans and Uighurs. New Delhi, by contrast, is focused on Pakistan-backed violence in Kashmir when discussing with China its terrorism problem (Outlook, November 21, 2007). The PRC's labeling of the Dalai Lama as "splittist" or "terrorist" (although it doesn't use the word "terrorist" to describe him, it considers these terms to be synonyms) is at odds with New Delhi's perception of the Dalai Lama as a Tibetan spiritual leader. Beijing, for its part, disagrees that there is a terrorism problem in Kashmir.
Indian analysts point out that scope for "meaningful cooperation" between India and China on counter-terrorism issues is limited, as the two countries have "divergent interests" (Mint, October 30, 2018). China is more committed to maintaining strong relations with Pakistan than to India's concerns over cross-border terrorism, and Beijing is keen to avoid ruffling Pakistani feathers on the terrorism question. For instance, in 2014 China rejected the idea of holding the "Hand-in-Hand" exercise that year in Bhatinda in the northern Indian state of Punjab: given Bhatinda's proximity to the border, China did not want to hold joint exercises with India that might send out wrong signals to Pakistan. If Chinese officials are this sensitive to Pakistani concerns regarding exercise locations, then the chances of the PRC engaging in operational cooperation with India in tackling a hostage or hijack situation linked to Pakistan would be remote (China Brief, November 7, 2014).
Some Limited Common Ground
These factors have led many in India to argue that Sino-Indian counter-terrorism cooperation is an exercise in futility. However, there have been areas of common ground: for one, talks between Indian and Chinese officials on terrorism-related issues such as narcotics smuggling have been valuable. Furthermore, China has signaled some understanding for India's concerns over terrorist sanctuaries in Pakistan. On February 27, 2019, India carried out airstrikes on a Jaish-e-Mohammed training camp at Balakot in Pakistan. At the Russia-India-China (RIC) Foreign Ministers meeting that day at Wuzhen (China), Chinese Foreign Minister Wang Yi stood by Pakistan as in the past, saying that Islamabad "has always been opposed to terrorism." Although Wang made no reference to India's strikes on the Balakot terror camp, he implicitly endorsed India's action by saying that it is "especially important" to "eradicate the breeding grounds of terrorism and extremism." The PRC thus indicated that not only is it willing to do a balancing act between Pakistan and India on terrorism-related issues—rather than tilting towards Pakistan as it has in the past—but that it was also willing to empathize with Indian concerns if Pakistan is not publicly named and shamed (The Hindu, February 27, 2019).
On the question of blacklisting Pakistan-backed terrorist leaders, there has been some progress over the past year. After repeatedly thwarting India's efforts to have Jaish-e-Mohammed chief Masood Azhar labeled a "global terrorist" by the UNSC (Beijing blocked his blacklisting in 2009, 2016, 2017 and March 2019), the PRC agreed in May 2019 to his name being included in the 1267 Sanctions List (Institute for Defence Studies and Analyses, May 9, 2019). Beijing's shift in position on Azhar is said to have come as part of a deal under which Washington labeled the Baloch Liberation Army, a militant group that has attacked Chinese nationals and CPEC projects in Pakistan, as a terrorist organization in exchange for Beijing agreeing to Azhar's listing as a "global terrorist" (Economic Times, July 9, 2019).
Conclusions
India and China have different political systems: India is a democracy, albeit a flawed one; while the PRC has a one-party authoritarian system, which uses repression and re-education camps to deal with dissent and alleged separatism (Deccan Herald, October 25, 2019). Adopting China's policies to deal with terrorism would go against India's founding principles, producing a significant difference between the two states. Although the process of engaging China on counter-terrorism issues has been frustratingly slow and largely unproductive for India, it has brought some gains, thereby pointing to the need for India and China to continue such cooperation. The gains that India has made underscore the fact that China is willing to empathize with Indian concerns over terror groups in Pakistan—if India refrains from publicly blaming Pakistan for its terrorism problems. India could find counterterrorism cooperation with China to be fruitful if it engages in quiet diplomacy rather than public finger-pointing.
Dr. Sudha Ramachandran is an independent researcher and journalist based in Bengaluru, India. She has written extensively on South Asian peace and conflict, political and security issues for The Diplomat, Asia Times, and the Jamestown Foundation's Terrorism Monitor and Militant Leadership Monitor.