South Stream Project Contravenes EU's Energy Market Legislation
Publication: Eurasia Daily Monitor Volume: 8 Issue: 40
By: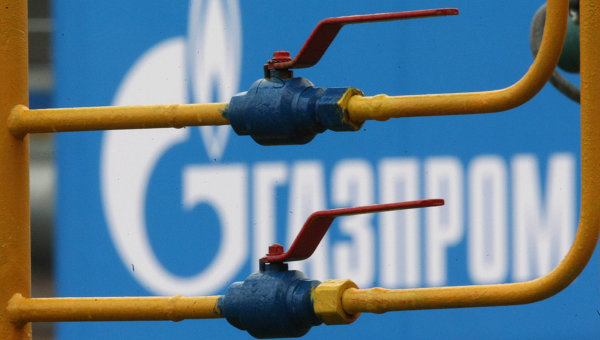 On February 24 in Brussels, Russian Prime Minister Vladimir Putin led a governmental delegation for talks with the European Commission on the full range of EU-Russia relations. The Russian delegation lobbied heavily for EU endorsement of Gazprom's South Stream project. It also raised strong objections to the EU's energy market legislation (Third Energy Package), which is due to take effect in March 2011 (EurActiv, Interfax, February 24, 25).
Basic to this legislation are anti-monopoly provisions for separating ("unbundling") the gas supply business from gas transportation. If implemented, this legislation would bar Gazprom from acquiring ownership stakes in pipelines and other infrastructure in EU territory; and would require Gazprom to relinquish control of pipelines that it already owns in EU member countries.
Gazprom has been able to exclude competition, and dictate commercial terms, in markets where it combines the role of gas supplier with that of owner/operator of pipelines. Gazprom has cemented this role in some markets through joint pipeline companies, giving local allies a stake and a vested interest in this system, irrespective of local consumers' interests. Where it controls the pipelines, Gazprom can block the access of competing suppliers. The South Stream project would (if implemented) expand this system to more EU countries.
Separation and independent operation of pipelines would help de-monopolize Gazprom's markets, opening these to competition through diversification of supplies. This has become especially topical with the advent of LNG and spot markets, where gas prices are lower than those in Gazprom's long-term contracts. Competitively priced supplies can only enter Gazprom's markets if the transmission pipelines are freed from Gazprom's control. The EU's Third Energy Package creates the legal basis for this. Putin, however, condemned this legislation as a potential "expropriation" of Gazprom during his Brussels visit (Frankfurter Allgemeine Zeitung, February 25).
Russia seeks ways to resist the implementation of this legislation. One way to resist it is by promoting Gazprom's South Stream project in EU countries and in Brussels on the political level. South Stream's fundamental premise is that Gazprom would control the pipeline sections on the territories of participant countries, almost all of which are EU members. With this, Gazprom would expand the infrastructure under its control into EU countries where it presently owns few or no assets. In each country along South Stream's routes, Gazprom has established a joint company to build, own and operate that section of the pipeline. Thus, South Stream comes into direct conflict with the EU's energy market legislation.
Although South Stream is a virtual project, Russia wants the European Commission to endorse it (maximum goal), to give it at least some symbolic blessing, or tacitly to accept South Stream without a legal challenge (minimum goal). If the European Commission accepts this, Moscow will undoubtedly cite this "precedent" to frustrate the implementation of the energy market legislation, even as this comes into force. Gazprom would invoke the alleged precedent to protect assets it already owns in EU territory, e.g., pipelines in the Baltic States and Germany, against the unbundling of transmission from supply.
Setting that kind of a precedent was Moscow's guiding idea in negotiating the new, long-term agreement with Poland on gas supply and transit. Under that agreement, Gazprom can retain its exclusive use of the Yamal-Europe pipeline in Poland. At Russian insistence, and despite EU advice to Warsaw, the agreement fell short of instituting a Polish pipeline operator independent from the supplier Gazprom (EDM, October 4, 5, November 3, 2010).
Russia sought a material "precedent" in Poland to frustrate the EU's legislation before it would take full effect. By lobbying the EU for South Stream, however, Moscow seeks a political precedent. This project is a sheer decoy, without gas or funding. The Russian government can hardly be so unrealistic as to expect the EU to subsidize this 20 billion Euros project, or the commission to declare South Stream eligible for credits on favorable terms. Even if the project fails to materialize, Russia will persist with it, not as a goal in itself, but as a means to achieve other goals. It has now found a new usefulness for this project as a tool to counteract the EU's energy market legislation.
Putin and Dmitry Medvedev (as president of Russia and chairman of Gazprom, respectively) had launched South Stream in 2007 as an energy supply project. Although unrealistically expensive to Russia, and detrimental to European energy security, this project represented a major goal of the Kremlin's energy policy in Europe. By 2009, however, the project was seen to lack financial and gas resources. Its political functions (also inherent in it from the outset) came to the fore: impeding the EU-backed Nabucco project, cutting the access of Turkmen gas to Europe, and threatening to bypass Ukraine with South Stream, unless Ukraine would cede its transit system to Gazprom. Thus, South Stream turned from a policy goal into a tool serving other policies. By using this project to subvert the EU's energy market legislation, Russia continues the political instrumentalization of South Stream.