South Stream Project Facing Intractable Problems After Bulgaria's Signature
Publication: Eurasia Daily Monitor Volume: 7 Issue: 208
By: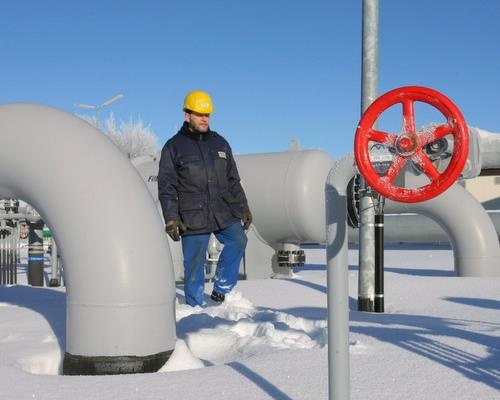 Russian Prime Minister, Vladimir Putin, and Gazprom CEO, Aleksei Miller, have collected Bulgaria's signature on the South Stream project on November 13 ("Bulgaria Rejoins Gazprom's South Stream Project," EDM, November 16).
The signing marks the latest move in a rapid expansion of Kremlin-controlled energy companies into European Union territory. In recent weeks, Rosneft has (courtesy of Venezuela and British Petroleum) taken over 50 percent of RuhrOel, Germany's largest oil-refining conglomerate (EDM, October 19); Gazprom has signed long-term supply and transit agreements with Poland, circumventing the EU's anti-monopoly legislation, despite strong cautionary advice to Poland from the European Commission (EDM, October 4, 5, November 2); Rosneft is discussing its possible participation in tenders for Polish-owned refining capacities in Poland and elsewhere; while the Russian government has audaciously (albeit hopelessly in this case) asked the European Commission to validate Surgutneftegaz's predatory acquisition of a large stake in Hungarian MOL (EDM, November 8).
In Sofia, Putin openly criticized the EU's Third Package on energy market legislation (issued in 2009, to go into force until 2012). Bulgaria is now joining with Russia to circumvent that anti-monopoly legislation, as has the Polish government. The Russian and Polish governments had downplayed that fact at the signing event in Warsaw (where Putin's close ally, Deputy Prime Minister, Igor Sechin, led the Russian side); but Putin dropped that pretense in Sofia, apparently emboldened by what Moscow construes as the Polish "precedent." For his part, Borissov claimed for the media that Bulgarian officials had "consulted" with the European Commission on November 12, just one day before Putin's visit to Sofia for the signing (BTA, November 13). Such "consultation," however, looks rather like notification of a fait accompli.
On November 4, the European Energy Commissioner, Guenther Oettinger, called for changes to the Polish-Russian gas agreement, so as to bring it into compliance with EU legislation. And on November 15, the commission called for changing the Bulgarian-Russian agreement in accordance with that legislation's anti-monopoly goals. Those include separating the supply business from transportation (unbundling), instituting in each case an independent pipeline operator and ensuring competitive access to pipeline capacities for third-party suppliers (European Commission press releases, November 4, 15). Whether the EU can collectively raise these issues with the necessary emphasis and publicity at the upcoming EU-Russia summit seems far from certain, given some member countries' vested economic and, increasingly, political interests in special bilateral relations with Russia.
Miller and other participants in the signing event offered the familiar cost estimates and capacity projections for South Stream: 19 billion to 24 billion Euros in construction costs for the overall project, and 63 bcm for the annual transit volume on Bulgarian territory (before the line would cross the country's border northward and westward). The Bulgarian public is being led to expect a bonanza in transit fees. As is always the case with all its negotiating partners, however, the Russian side failed again to identify the sources of gas or financing for these staggering levels. According to Miller, Gazprom's investment program for 2011 (to be unveiled within days) is "only a little bit ['chut-chut']" larger than its 2010 investment program.
South Stream's variable geography, lack of feasibility studies, and failure to identify gas resources and financing, add up to a political bluff. The intent is to discourage investment in the EU-planned Nabucco and Southern Corridor, as well as to preempt Turkmen gas volumes potentially available for export to Europe in the years ahead. Moscow also seeks to intimidate Ukraine with the prospect of switching gas volumes from the Ukrainian transit system into South Stream, unless Ukraine agrees to share control of its transit pipelines with Gazprom.
Ukraine strongly opposes South Stream (while overestimating the project's chances to materialize) and will not willingly grant Russia the necessary permits for preparatory work in Ukraine's exclusive economic zone on the seabed of the Black Sea. The sole alternative route for South Stream passes through Turkey's exclusive economic zone. Turkish Prime Minister, Recep Tayyip Erdogan, had promised in August 2009 to his Russian counterpart, Vladimir Putin, to allow the start of preparatory work for South Stream in the Turkish zone by November 2010. However, nothing has moved or been heard since then. Almost certainly, although unofficially, Ankara conditions that permission on an agreement favorable to Turkey regarding the Samsun-Ceyhan oil pipeline across Anatolia, for Russian and Russian-delivered Kazakhstani oil. That also seems far from materializing. Were Turkey to agree ultimately, the cost of South Stream would increase beyond its already exorbitant levels, given the longer and deeper route through the Turkish Black Sea zone, compared with the Ukrainian maritime zone, itself unavailable to South Stream thus far.