The Stable Door and Chollima: Chinese Computers and North Korean IT
Publication: China Brief Volume: 16 Issue: 16
By: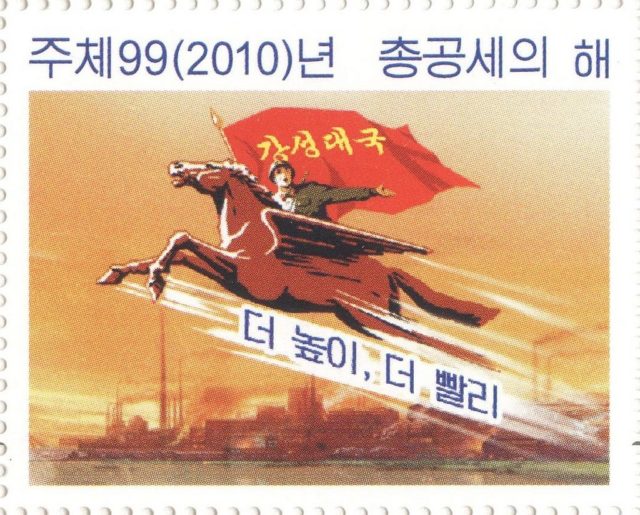 In early 2016, Chinese border authorities reportedly cracked down on exports to North Korea due to irritation over Pyongyang's nuclear weapons and missile tests. Despite these and previous sanctions, computers and electronics appear to be freely available in Pyongyang. Such electronics play a vital role in enhancing the strength of the North Korean state, in particular its own cyber capabilities and advanced weapons programs. The flow of chips and other electronic components, an obvious target for Chinese assertion of economic influence over North Korea appears to have been largely ignored. It seems, in short, that China has let the proverbial horse bolt out the stable door: over the past decade, increasingly fast computing became available to the Pyongyang regime. North Korea may already have developed an IT sector sophisticated enough to help design, make and test nuclear weapons and missiles—and even the supposed PRC export crackdown appears to have been temporary. [1]
How did Pyongyang acquire advanced computing over the past decade? Several possible pathways for these sales are apparent, notably the hundreds of independent Chinese distributors of Western CPUs and computers. A thorough assessment of the impact of such imports would require close examination of the records of these U.S. and other companies and their Chinese distributors, but could be accomplished with carefully planned U.S.-China cooperation.
Defining North Korean Computing and IT
A CIA analyst observed ten years ago that Pyongyang employed a small number of analysts to seek open source intelligence on the Web. Evidence suggests that the North Korean IT sector has expanded rapidly since then. [2] Well-known Dutch consultant Paul Tjia, who promotes trade with Pyongyang, estimates the isolated country has perhaps 10,000 IT professionals at work with more graduating each year from several institutions. In 2010–12, Tjia observed that North Korean IT professionals appeared usefully employed by foreign partners in unexpected ways, some working for joint ventures like Nosotek (NK-German) and Hana Electronics (Youtube, August 25, 2009; NKnews, September 9, 2015). [3] Tjia also noted North Korean companies with outsourcing contract partners in Europe, Japan, and South Korea, in the fields of graphic design, cartoon and animation work (Pyongyang SEK, April 6). North Korean firms even contract to write software for IT security and access control systems (ACM, August 2012; IEEE.org, September 2012). Mr. Tjia is still at work: in September of this year, he led a European trade mission to Pyongyang seeking budget IT work, among other deals (gpic.nl )
Though overall North Korean imports from China dropped in January of this year, they surged higher in August (KEI, October 4). However complicated the big picture, it is clear that computers have entered North Korea in increasing quantities in the past decade, and still are doing so (table 1). Specifically, advanced laptops with U.S.-made CPUs were observed at the Pyongyang Spring Trade Fair in May—albeit for lower prices and probably in lower quantities compared to neighboring China (photos below). North Korean-"Blue Sky" brand desktops (푸른하늘, Purun Hanul, a China-NK joint venture) with American made I3 and I5 CPUs were also observed at the show (DPRK360.org, May 2016). In ordinary public institutions, older Dell desktops with 486 to Pentium architecture have also been observed (IMD, April 5).