Strategic and Tactical Shift Keeps al-Qaeda Insurgency Alive in Southern Yemen
Publication: Terrorism Monitor Volume: 10 Issue: 21
By: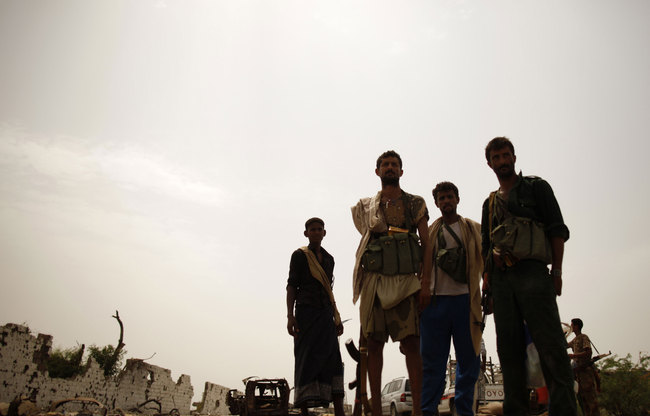 Over the past months, a series of high-profile assassinations in Aden and the capital of Sana'a signaled a strategic shift by al-Qaeda in the Arabian Peninsula (AQAP) and its local affiliate, Ansar al-Shari'a. Over 60 security officials were murdered, with the latest assassination occurring in Sana'a on November 7 (al-Sahwa.net, November 7; see also Terrorism Monitor, October 18). The battle has since returned to Abyan however as sleeper cells in the mountains above Abyan's coastal plain continue to stage hit-and-run attacks on military targets. Despite the effectiveness of drone strikes and better coordination between locals and military commanders, Islamists remain fixed on retaking the seven "Islamic emirates" they briefly established in the southern region.
From a tactical perspective, the departure of AQAP from urban centers has only changed the nature of the fight. "After [leaving] Jaar and Zinjibar, al-Qaeda turned into sleeper cells," explained Muhammad Sukain al Jaadani, the former head of a pro-government Popular Resistance Committee (PRC) in Shaqra district. Abyan's governor, Jamal al-Aqel, has also complained to the Ministry of Interior about the lack of security (Gulf News, October 26). A suicide bombing at a checkpoint in Mudiya district left 3 PRC members dead on October 16 (Yemen Observer, October 16). Three days later, AQAP militants drove a military truck laden with explosives into the camp of the 115th Infantry Brigade in Shaqra, killing 18 soldiers and injuring a further 30 (Yemen Times, October 22).
AQAP have faced some important setbacks. The army's 119th Brigade responded immediately to the attack, killing eight suspected militants in cooperation with the PRCs, which are composed of anti-AQAP tribesmen (Saba News, October 20). Unmanned aerial vehicles (UAVs or "drones") have also succeeded in targeting AQAP members, particularly in remote areas. The attack on the military camp was retaliation for a U.S. drone strike that killed eight AQAP members, including Nader al-Shaddadi, a prominent figure who headed the "Islamic emirate" in Jaar (al-Sharq al-Awsat, October 19; Gulf News, October 26). State media credits the army for the successful attack (Saba News, October 20).
In a departure from his predecessor, Yemen's President Abd Rabbuh Mansur Hadi has openly praised U.S. drone capabilities, even claiming that he personally approves each strike before it takes place (Yemen Observer, October 1). A former army officer, Nasser al-Noba, noted that "since [former president Ali Abdullah] Salih's fall, the drones have started to have an effect" (Gulf News, October 26). Nonetheless, drone strikes remain unpopular among many Yemenis due to concerns over sovereignty and human rights (Yemen Times, October 1). "These air strikes prepare the ground for al-Qaeda and terrorism," said parliamentarian Abd-Rabbu al-Qadi, referring to how anger over civilian deaths can lead to the radicalization of locals (al-Sharq al-Awsat, October 17). Drone strikes have killed a minimum of 173 people in 2012, of which an estimated 36 to 56 are believed to have been civilians. [1]
Marking further changes from the previous regime, President Hadi has sought to restructure the country's military command in compliance with the GCC-brokered transition deal that brought him to power. [2] Many of Salih's family members remain in prominent positions atop the hierarchy, such as his son Ahmed (head of the Republican Guard and Special Forces) and nephews Yahya (Chief-of-Staff of the Central Security Forces) and Amar (Deputy Director of National Security) (Yemen Post, October 23). The leaders of Yemen's seven different security apparatuses have a tendency to compete with one another, as witnessed during the inter-tribal shootouts in Sana'a that eventually forced Salih to flee to Saudi Arabia (Yemen Times, October 11).
Opposition parties and the revolutionary youth maintain that all members of the Salih clan must be removed in order to achieve national unity and security. Hadi's great challenge however, will be to convince members of the Southern Mobility Movement (SMM or "al-Hirak") to participate in the upcoming National Dialogue to secure the country's political future. The SSM enjoys ample support in the south due to popular resentment over decades of mistreatment and neglect under Salih (National Yemen, October 14). Before Salih, a northern tribesman, unified both regions in 1990, the south existed as a socialist state known as the People's Democratic Republic of Yemen (PDRY). Hadi, a southerner and a longtime vice president under Salih, has replaced many Salih-era appointees in favor of military commanders with greater tribal affiliations to the south. The move has eased tensions and improved coordination between the military and local PRCs (Gulf News, October 26). Despite driving AQAP from Zinjibar and Jaar, Nasser Mansari, an official in the Khanfar local council, remains fearful over Abyan's future: "The absence of security units to detain the outlaws makes it easier for al-Qaeda to return" (al-Shorfa [Sana'a], October 26).
AQAP has sought to exploit the South's resentment towards Sana'a by proposing a new Shari'a-compliant state. Government officials, including the Defense Minister, have received letters and phone calls from AQAP leaders proposing to govern the south for fifteen years to demonstrate their capabilities (al-Ahram Weekly, 25 October). Despite the military campaign staged earlier this year, AQAP remains determined to establish an Islamic state in southern Yemen and shows limited signs of weakness. "Al-Qaeda killed the top commander of the southern region, and the leaders of popular committees, and a number of intelligence officers after it withdrew from Abyan," said a source close to AQAP. "Now I wonder how some people say al-Qaeda was defeated" (Al-Ahram Weekly, 25 October).
Adrian Shahbaz is a freelance Middle East analyst and contributing writer at Fair Observer, an international affairs website.
Notes:
1. Casualty data based on figured from the Bureau of Investigative Journalism, a not-for-profit organization based in London. https://www.thebureauinvestigates.com/
2. Articles 16 and 17 of the plan address the need to integrate the armed forces. An unofficial translation of the GCC Implementation Agreement can be viewed at: https://www.ifes.org/~/media/Files/Publications/White%20PaperReport/2012/Next_Steps_in_Yemens_Transition_paper.pdf