Succession in Russia?
Publication: Eurasia Daily Monitor Volume: 20 Issue: 90
By: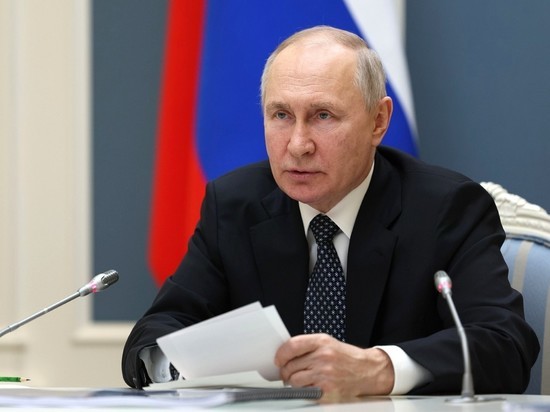 On May 26, during an episode of one of the countless political shows on state-run Russian television, Boris Nadezhdin, a local politician from Dolgoprudny near Moscow and former member of the State Duma, declared that, to restore Russian relations with Europe, it will be necessary to change the Kremlin's leadership through the upcoming 2024 presidential elections and to end the ongoing war in Ukraine (360tv.ru, May 27). On June 1, Konstantin Zatulin, current member of the State Duma known for his hawkish views on Russian foreign policy, openly declared that Moscow has failed to achieve its goals in the war against Ukraine (Zatulin.ru, June 1).
Despite the relative insignificance of these rhetorical interventions, both Nadezhdin and Zatulin de facto expressed the intimate thoughts of many within the Russian ruling class, as the civilian branch of government, elites living in the most-developed Russian regions and top managers of state-owned corporations are beginning to acknowledge the disastrous nature of Moscow's aggression against Ukraine (Interfax, December 26, 2022). Therefore, some have begun to consider who could become responsible for the inevitable transition in leadership and for the necessary political normalization of Russia, who would be capable of acting in the interests of more moderate elite groups and who would make an acceptable successor to Russian President Vladimir Putin for Russian society and for the West.
Formally, Russian Prime Minister Mikhail Mishustin would represent such a successor in the case of a managed transition of political power. Overall, Russia's head of government or acting head of state during a transition period would need to be a strong crisis manager who has the trust of key elite groups, especially with the Federal Security Service (FSB) and Federal Protective Service leadership (a background with one of these services is desirable); a strong professional reputation; and positive political capital. Additionally, a potential successor would need to have some experience navigating Moscow's bureaucratic games. Consequently, such a figure could even come be any member of the current government or a top manager at one of the main state-owned corporations.
In truth, Putin's political generation, born in the late 1940s to late 1950s, is an outgoing generation. During the war against Ukraine, in the eyes of many Russians, this generation of politicians is symbolically losing to the current generation of Ukrainian politicians—that of President Volodymyr Zelenskyy (Carnegie Politika, November 23, 2022). For his part, the Ukrainian president was a popular comedian not only in Ukraine but in Russia as well; thus, Russian society has become familiar with him over a number of years. In this way, Putin's potential successor will likely belong to the future generation of political leaders, born in the late 1960s to late 1970s—or even the early 1980s.
Mishustin largely, though not fully, fits this mold: He was born in 1966 and has strong experience; however, his political capital and reputation are far from that needed in a strong transitional leader. In the eyes of the Russian public, he does not represent the "new" wave of political leaders and is closely associated with the political economy's growing difficulties. Metaphorically speaking, Mishustin may be considered as a "Georgy Malenkov 2.0." (From March 1953 to February 1955, Malenkov was the acting head of the Soviet Union until he was dismissed by Nikita Khrushchev.) However, the Russian premier is hardly capable of playing a "Khrushchev 2.0" or "Gorbachev 2.0" role in post-Putin Russia. Therefore, a potential and efficient successor will need to be selected from the second (current member of government) or even third line (top state-owned corporation manager) of the Russian ruling class. And likely, this figure will not be compromised by Western sanctions.
Besides Mishustin, the list of potential successors is rather long. For example, Alexey Likhachev (1960), head of Rosatom, would be an intriguing candidate to play the role of transitional head of government and lead crisis manager. Despite his age, Likhachev potentially represents a compromise figure for the Russian elites as well as the West, considering his worries about Russia's nuclear sector. However, the issue with his succession prospects is that he is currently on Western sanctions lists.
Igor Shuvalov, head of state-owned corporation VEB responsible for strategic investment projects and Russian exports and former vice premier, presents as another potential figure who is well-known and has extensive experience. However, he, too, is under Western sanctions.
A number of intriguing possibilities come from the younger generation of the Russian ruling class. Here, the evident candidates are Dmitry Patrushev (1977)—minister of agriculture, son of Putin's close ally Nikolai Patrushev and a former banker—and Sergey Ivanov (1980)—head of state-owned diamond corporation Alrosa, son of close Putin crony Sergei Ivanov and also a former banker. However, the sons of members of Putin's inner circle are not the only potential (or at least imaginable) successors.
For example, Alexei Krivoruchko (1975), deputy minister of defense responsible for arms procurements who has a background as in FSB agent in the corporate sector, and Sergei Abramov (1972), former manager at Rostec, both have long-term ties with the FSB and may be considered as successor candidates (45.ru, May 29, 2020; Kommersant, July 6, 2020; Mil.ru, accessed June 5).
Furthermore, the Russian Ministry of Finance sports a team of young deputy ministers with strong experience: Alexey Moiseev (1973), Pavel Kadochnikov (1978), Vladimir Kolychev (1983), Alexei Sazanov (1983) and Timur Maksimov (1986) (Minfin.gov.ru, accessed June 2). Viktor Khmarin (1976), head of state-owned corporation RusHydro, which operates Russia's hydro power plants, may also be considered as a possible successor, along with Sergei Kulikov (1976) or Makar German (1981) from Rusnano, a subsidiary corporation of the VEB, or Tatiana Andreeva-Yanskaya (1986, maiden name "Peschinskaya"), deputy head of Roscosmos.
While, assuredly, the list of potential successor candidates is much wider than those figures mentioned here, they all share several common characteristics: They come from inside the political system, are young enough to become symbols of renewal, do not have toxic pasts and represent potential compromise figures for the Russian elites, including the hawkish wing. Thus, while it remains unclear which figure could be "anointed" as Putin's successor, this individual will likely possess these credentials, though succession is only one of a number of scenarios for leadership in post-Putin Russia.