CCP Stealth War 134; Feature: Chinese Media and Netizen Reactions to Recent Cases of PRC Transnational Repression and Espionage 
By: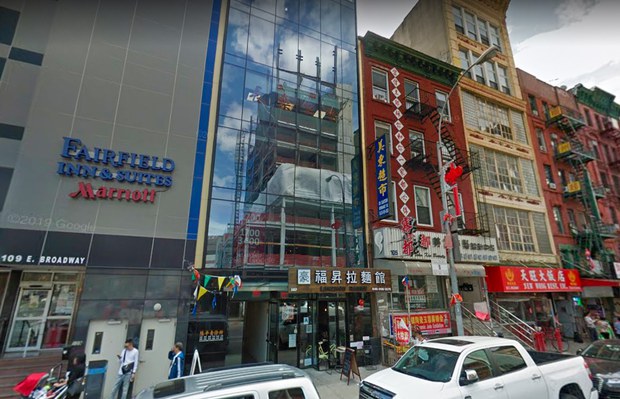 This Week: 
* Feature: Chinese Media and Netizen Reactions to Recent Cases of PRC Transnational Repression and Espionage 
* With Central Asia Summit, China Exercises its Influence in the Former Soviet Space
* China Moves to Diversify its Corn Supply Away From the U.S.
* Chinese Dissident Jailed for Retweeting Foreign Media Reports
* Minister Says More Covert Chinese Police Stations May be Operating in Canada
---
Feature: Chinese Media and Netizen Reactions to Recent Cases of PRC Transnational Repression and Espionage 
By Flora Yan
The U.S. government has included "countering transnational repression" in its National Security Strategy for the first time last year (White House, October 12, 2022). A primary focus of the Biden Administration's whole-of-government approach, which appears to have accelerated this year, has been PRC government-sponsored interference and influence activities, especially those targeting dissidents of Chinese descent.
Last month, the FBI arrested two individuals for their involvement in operating a secret PRC police station in New York and charged 40 Chinese public security ministry officers and two Cyberspace Administration officials in transnational repression schemes (DOJ, April 17; DOJ, April 17). Two weeks ago, the U.S. Commission on International Religious Freedom held a hearing examining best practices for responding to PRC repression efforts on the basis of belief (USCIRF, May 10). And most recently, the Justice Department indicted a Massachusetts man on two counts of acting and conspiring to act as a PRC agent by, among other things, reporting dissidents to Chinese officials and founding an united front group to advance CCP objectives (DOJ, May 15; Axios, May 9).
These moves, which came at what counterintelligence officials described as an "inflection point" of PRC transnational repression tactics targeting U.S. residents, and amid continued reports of Beijing's extralegal overseas activities, such as repatriating an 80-year-old Mongolian writer, have been lauded by dissident groups (VOA, April 20; Twitter, May 15; Falun Gong Information Center, April 17; Southern Mongolian Human Rights Information Center, May 11). But some, who have themselves been victims, also felt "disappointed" because it took too long for justice to be delivered (Twitter, May 9).
As of today, China reportedly operates two police stations in Germany and might be running more in Canada (Global News, May 15; Reuters, May 14).
Beijing's Responses and Chinese Media Framing
In response to the U.S.' moves, Beijing issued multiple statements.
On April 18, Chinese foreign ministry spokesman Wang Wenbin said: "China firmly opposes the U.S.'s slanders and smears, its political manipulation, the false narrative of "transnational repression" and the blatant prosecution of Chinese law enforcement and cyber administration officials. The US has long suppressed dissent through secret surveillance, illegal wiretapping, global manhunts and behind-the-scenes deals. The "transnational repression" is an allegation that best matches the US's own practices." He continued: "The US drew malignant association between overseas Chinese service centers and Chinese diplomatic and consular officials and made groundless accusations against China. This is clearly political manipulation. About the "overseas police stations", we have made it clear many times that the allegation has no factual basis. There are simply no so-called "overseas police stations". China adheres to the principle of non-interference in other countries' internal affairs, strictly observes international laws and respects the judicial sovereignty of all countries. We hope relevant parties will not hype up or dramatize this" (PRC MFA, April 18).
On April 21, Wang further stressed: "China always respects the sovereignty of other countries and conducts law enforcement and judicial cooperation with other countries in accordance with the law. China should be the last one to be accused of "transnational repression". The US accusation has no hard evidence or legal basis. It is entirely politically motivated. China firmly opposes the US habitual abuse of extraterritorial and long-arm jurisdiction and interference in other countries' internal affairs, which constitutes "transnational repression" in real sense. The US should reflect on what it has done and immediately stop and correct its wrongdoing" (PRC MFA, April 21).
On April 26, a Chinese Ministry of Public Security (MPS) spokeswoman accused the U.S. of transnational repression and said: "We strongly urge the U.S. law enforcement agencies to recognize the serious consequence of the frivolous lawsuits, immediately stop the defamation and dismiss the indictment against Chinese officials, take actions to undo the negative impact, and stop any provocation and confrontation so as to bring bilateral law enforcement cooperation back on track," adding, "If the United States refuses to change course and goes down that wrong path, we will take resolute countermeasures and fight until the end" (People's Daily, April 27; China Daily, April 27; Sina, April 26).
Subsequently, on the following day, PRC foreign ministry spokeswoman Mao Ning further commented: "Recently, the U.S, has maliciously concocted the so-called "transnational repression" narrative, pieced together fabricated evidence and prosecuted Chinese law enforcement officers and other government officials. Such flagrant political manipulation is aimed at spreading the "China threat" narrative. China firmly rejects this and has lodged stern representation and strong objection with the U.S. side through diplomatic and law enforcement channels. What the U.S. has done is contrary to the basic facts, professional ethics and the rule of law. It is essentially politicizing and weaponizing legal instruments. We demand an immediate stop to such erroneous acts. If the U.S. refuses to change course and goes down that wrong path, we will take resolute countermeasures." (PRC MFA, April 27)
In the meantime, major Chinese media framed these transnational repression cases as a U.S. response to Beijing's refusal to release Mark Swidan, an American citizen allegedly wrongly arrested on drug-related charges and tortured for years, as reflected by an April 13 court decision to upload the death penalty ruling (NetEase, April 27; NetEase, April 29; DoS, April 13; NewsNation, April 27). Others framed it as the U.S.' attempt of "gross retaliation" against China's recent arrest of "Taiwan separatists" – prolific Taiwanese book publisher Li Yan-he and political activist Yang Chih-yuan on "suspicion of endangering state state security" and secession charges, respectively (Sina, April 27; NPR, April 27; CNN, April 25).
Chinese Netizens' Reactions to PRC Transnational Repression Allegations
A review of online discussions about alleged PRC transnational repression on Chinese social media platforms — Weibo and Zhihu (the equivalent of Quora) in particular, offers some interesting insights.
While top (as determined by the number of likes received) comments on Weibo and mainstream news platforms overwhelmingly tout the party line, many top comments on relevant Zhihu posts indicate awareness of Beijing's illegal (or at least, unacceptable) behavior and an understanding of U.S. responses, with some questioning the lack of information available about the incidents and mocking Beijing for its 'double standards' citing the principle of reciprocity (Weibo, April 26; Tianmu News, April 26; Zhihu, May 3; Zhihu, May 3). Select examples are translated below.
"Now the Chinese Ministry of Foreign Affairs is essentially handling foreign affairs in the same manner as it handles domestic affairs… If the U.S. had set up police stations across China, China will certainly not allow it to happen."
(User: kina; 484 likes)
(Zhihu, May 3)
Propaganda Department: "We must weaponize the law and safeguard our interests."
Ministry of Public Security: "We strongly condemn weaponization of the law."
(User: 程子酱; 95 likes)
(Zhihu, May 3)
I absolutely oppose behaviors that "violate basic facts, professional ethics, and the spirit of the rule of law," But I don't really know what the facts actually are.
(User: 知乎用户; 66 likes)
(Zhihu, May 3)
"(The Chinese government) exercising sovereignty in a foreign country is indeed a serious violation of that country's sovereignty."
(User: 天使在人间; IP: Hubei; 206 likes)
(Zhihu, May 3)
"This (report of overseas police stations) is very likely to be true."
(User: 风雷晓; 140 likes; IP: Hunan)
Zhihu, May 3
Beijing's Latest Move – An Escalated Response?
In what appears to be an escalated response (though not explicitly described as such), early this week, a Chinese municipal court sentenced 78-year-old John Shing-Wan Leung, an American citizen and Hong Kong permanent resident with a record of aligning with Beijing on issues concerning its "core interests" and promoting U.S.-China exchanges, to life in prison for espionage. This came two months before enactment of the recently adopted PRC Anti-Espionage Law (AP, May 15; China Law Translate, April 26).
Notably, Leung was an active leader of multiple pro-Beijing united front groups in Texas and had various connections with the Houston consulate, which the State Department forced to abruptly close in 2020 on multiple spying charges. Leung was detained in April 2021 (CNN, May 15; DoS, July 24, 2020).
While Beijing did not provide further details about the case, Chinese media, citing unnamed sources, framed Leung as having leaked large amounts of "state secrets" since being recruited by the CIA over two decades ago and has fully confessed, adding that he is the oldest spy ever publicly sentenced, and this is a major espionage case publicized in recent years as well as the first case of a Hong Kong businessman suspected of engaging in espionage activities since Hong Kong's handover to China (Sohu, May 15). Some Chinese netizens suspected that Leung might have shared information about the Houston consulate's espionage activities with the Trump administration (Zhihu, May 15). Some individuals of Chinese descent overseas on the other hand wondered if Leung was a double agent, others thought this case might be a part of CCP's internal struggle  – the intent of sentencing him and making it public was to target those behind him (Wenxuecity, May 15). No further information is available to corroborate these claims. According to Reuters, Washington was reportedly aware of the case but the U.S. embassy declined to comment further due to "privacy considerations," adding that "the Department of State has no greater priority than the safety and security of U.S. citizens overseas." (Reuters, May 15)
Flora Yan is a Templeton Fellow in the Asia Program at the Foreign Policy Research Institute.
---
BRIEFS
---
With Central Asia Summit, China Exercises its Influence in the Former Soviet Space
The recent China-Central Asia Summit held in Xi'an has garnered significant attention across Asia and the rest of the world, as it is considered as it is seen as part of China's efforts to strengthen its regional presence and engagement with Central Asia. With China's Belt and Road Initiative (BRI) serving as the backdrop, the summit has potential implications for regional cooperation in a deeper economic cooperation, strengthened people-to-people engagement, and more robust political ties with Central Asian states, which may ultimately shape the evolving dynamics in the geopolitical landscape of Eurasia.
Chinese President Xi Jinping has underscored his ambitious objective of pulling Central Asia into China's orbit of influence via greater regional integration under the BRI framework. Xi underscored the need for increased integration in various sectors, including transportation, infrastructure, and digital connectivity. For example, China committed supporting the construction of railways, highways, and other transportation infrastructure projects such as the China-Kyrgyzstan-Uzbekistan railway project that will facilitate trade and connectivity within the region. Hence, this summit discussions shed light on Beijing's efforts to develop economic corridors and boost regional trade routes to enhance China's position in Central Asia.
China's intensified engagement in Central Asia is seen as an attempt to consolidate its influence in its neighboring countries and counterbalance the presence of external actors in the Indo-Pacific region, particularly the US-led alliances. By comparing the China-Central Asia Summit to the upcoming G-7 summit and dismissing the latter as a "fake multilateral" mechanism orchestrated by U.S. hegemonic motives, China has attached considerable geopolitical expectations to this summit in Xi'an, reflecting China's proactive approach in deepening its regional partnerships and expanding its power reach, which even extend into to Russia's backyard, as a response to perceived encirclement and presence of the United States. In the coming years, the outcomes of this pivotal summit will have far-reaching reverberations for the geopolitical landscape, as China positions itself as a key player in shaping the dynamics of Eurasia.
At the summit  Beijing also signed trade and investment deals with the five Central Asian States. Moreover, President Xi Jinping pledged an initial $3.8 billion in support and grants to Central Asia and promised to urge more Chinese-businesses to establish themselves in the region. Finally, the issue of the PRC's repression of the Uyghur and other ethnic minority populations in Xinjiang went unaddressed, despite concern among the Central Asian publics for oppression of Turkic peoples in China.
---
China Moves to Diversify its Corn Supply Away From the U.S.
On May 4, the Chinese state-owned food giant COFCO imported 53,000 metric tons of corn from South Africa to Dongguan, China. This was the first major shipment of South African corn to China, coming just a week after China cancelled deals with U.S. suppliers amounting to 560,000 metric tons of corn. The move is representative of China's desire to shift away from its current reliance on the U.S. in the agricultural field.
COFCO has signed long-term deals with 43 farms in South Africa and considers the May 4 shipment to be the first step towards deeper cooperation between China and South Africa in agribusiness. Likewise, Chinese regulators have approved several tranches of export licenses to farms in Brazil; when Brazilian President Lula da Silva visited China in mid-April, agricultural trade deals were considered one of the top priorities of his visit. Both of these are indicative of Chinese efforts to diversify their imports of foodstuffs away from the U.S. and Ukraine—due to geopolitical concerns and supply and transportation issues due to the Russian invasion, respectively.
In 2022, China imported 20.6 million metric tons of corn, roughly 72 percent of which came from the U.S. (with another 18 percent coming from Ukraine). So far in 2023, China has imported only 37.8 percent of its corn from the U.S.—American corn still commands a plurality of the import market in China, but its market share is now more comparable with Brazil and Ukraine. Notably, due to the fact that Ukraine-China corn exports have fallen 36 percent since last year, this means that Brazil's share of the market has significantly increased, relatively speaking. The same is true for other medium-size grain exporters, like South Africa.
While some of these market trends can be written off as results of seasonal and meteorological variations, larger changes in the global economy play a role as well; the USDA predicts that Brazil will overtake the U.S. as the world's top exporter of corn this year. Nevertheless, given Chinese officials' stated goal of achieving 96.6 percent self-sufficiency in corn production by 2032, Beijing appears to be leaning on its partners in the BRICS to source its grains while it weans itself off of U.S.-grown crops.
South Africa is a particularly interesting choice for a partnership with COFCO, as Pretoria appears to be aligning itself more closely with Russia and China in recent months. The three countries held trilateral naval drills off South Africa's coast from February 17 to-27, which coincided with the one-year anniversary of Russia's invasion of Ukraine. In late April, South African leaders found themselves waffling back and forth on whether they would or would not comply with the International Criminal Court's warrant for the arrest of Vladimir Putin for war crimes and/or whether they would withdraw from the organization altogether. South Africa recently proposed that Putin attend the August BRICS meeting digitally in order to circumvent the issue, though the Kremlin rejected the idea.
Finally, on May 11 U.S. Ambassador Reuben Brigety accused South Africa of sending weapons and ammunition to Russia in December 2022, something South African officials have denied. Just as South Africa tries to reposition itself diplomatically vis-à-vis Moscow and Washington, Beijing is using its BRICS partners to mitigate the potential risk of disruptions to its food supply, should China find itself suddenly unable to import supplies from the U.S.
---
Chinese Dissident Jailed for Retweeting Foreign Media Reports
In China's southeastern province of Guangdong, long-time dissident Wang Aizhong has been sentenced to three-years imprisonment for re-tweeting foreign media reports. The justification for the sentence was the offense of "picking quarrels and stirring up troubles," a nebulous offense that is used as a pretext to arrest regime critics. Notably, in 2021, Wang's apartment was searched and he was detained for the same offense. Wang, who helped found the Southern Street Movement to post public banners calling for political reform a decade ago, has been willing to speak his conscience on social media on human rights issues. Now that Wang has been detained again, the fate of the 44-year old activist, who also works at a medical products company, appears grim indeed, particularly in the extremely repressive political environment that is currently pervading Xi Jinping's China.
---
Minister Says More Covert Chinese Police Stations May be Operating in Canada 
Canada's Minister of Public Safety Marco Mendicino recently stated that It is possible that additional covert police stations operated by the public security organs of the People's Republic of China exist in the country. As of now, five Chinese police stations have been discovered to be operating without authorization in Canada. "I am confident that the [Royal Canadian Mounted Police] have taken concrete action to disrupt any foreign interference in relationship to those so-called police stations, and that if new police stations are popping up and so on, that they will continue to take decisive action going forward," said Mendicino to CTV's Question Period. The disclosure comes as the current government of Justin Trudeau is under pressure to get more serious about Chinese interference in the country.