Syrian Civil War Fighter from Kabardino-Balkaria Sentenced
Publication: Eurasia Daily Monitor Volume: 11 Issue: 218
By: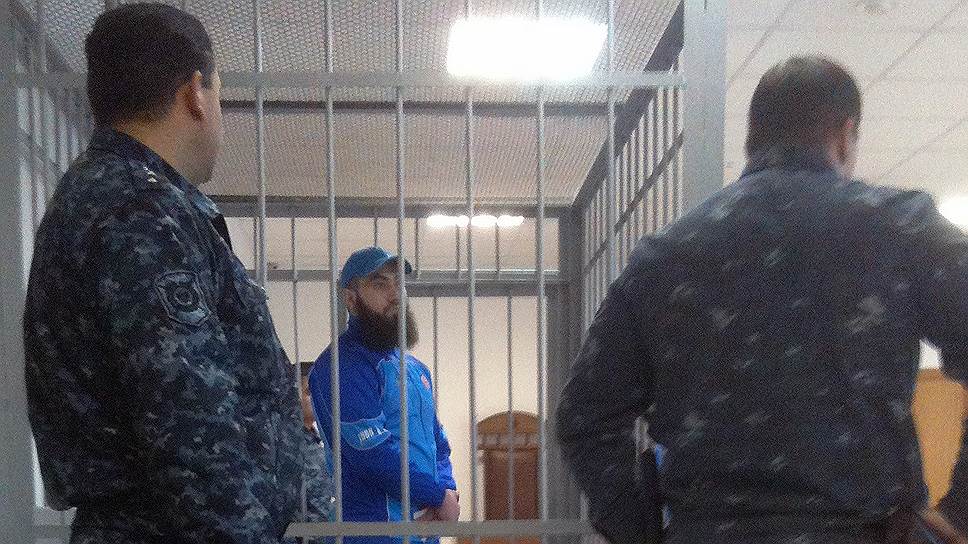 On November 26, the city court in Nalchik, Kabardino-Balkaria, sentenced a man accused of fighting in the Syrian civil war to four years in prison. This is the first time in Kabardino-Balkaria that a person was convicted and sentenced for taking part in the Syrian war as a mercenary. According to investigators, 22-year-old Murat Nagoev was in Egypt in October 2012 when he and a friend from Dagestan decided to go to Syria to fight against the forces of Bashar al-Assad. Nagoev traveled from Egypt to Syria via Turkey and ended up in a training camp in the suburbs of the city of Aleppo. By November 2012, Nagoev was already taking part in military operations led by the field commanders Abdul-Takh and Sabir. In January 2013, the suspect decided to take a break from the war, and his commanders reportedly gave him $3,000, which allowed Nagoev to travel to Turkey, then to Egypt and later, in October 2013, to Moscow. The Russian authorities arrested Nagoev in January 2014 at a Moscow railway station. He denied the charges of being a mercenary, saying that he did not receive money for fighting al-Assad's forces, although he admitted he took part in fighting (Kommersant, November 28).
Under Russian law, receiving material reward for participation in armed clashes abroad is a key determinant of whether a Russian citizen can be considered a mercenary. Article 359 of the Russian Criminal Code, on mercenary activities, defines a mercenary as someone who receives material benefit for his/her participation in war in a foreign land where he or she does not reside permanently. The statute also specifies that a person on official duty does not qualify as a mercenary (zakonrf.info, accessed December 8). This clause evidently provides a legal excuse for multiple instances of Russian servicemen participating in the wars in foreign countries, most recently in eastern Ukraine.
Investigators said that Murat Nagoev joined Syrian militants because he was an adherent of radical Islamic teachings. During his training period, the suspect lived in a private house in Aleppo's suburbs along with 25–30 other mercenaries from various countries, including other people from the Russian Federation (Kavkazsky Uzel, November 26).
Curiously, Nagoev himself stated at his trial that he went to Syria "to defend Circassian children and women," apparently hoping to win favor with Circassian activists in Kabardino-Balkaria. The primary witness for the prosecution was someone identified only as "Ivanov," a nickname typically used by Russian security services personnel. The Russian security services must have acquired information about Nagoev through their network of agents or electronic surveillance. Another possibility is that "Ivanov" simply made up the story in order to put Nagoev in prison. The Russian government's assumption may be that the presence of any practicing Muslim in the Middle East deserves at least some time in prison. Another interesting feature of Nagoev's case is that his mother, Larisa Nagoeva, was reportedly happy with his departure to Egypt to learn Arabic, because she thought that her son "would be in a safer environment" than in Kabardino-Balkaria. If this is true, the situation in Kabardino-Balkaria must be extremely precarious if Egypt can be seen as a "safer place" (Kavkazsky Uzel, November 24).
Murat Nagoev is not the only person from Kabardino-Balkaria who has fought in Syria. According to the sources cited by the newspaper Kommersant, there have been several other criminal cases in the republic involving persons accused of having fought in Syria. Overall, the estimates put the number of militants from Kabardino-Balkaria fighting in Syria at over 60 (Kommersant, November 28). Given that Egypt seems to some parents as a place safer for their kids than Kabardino-Balkaria, some radical and not so radical Muslims in the republic may well consider emigration as their only way to survive.
Some rebels still consider it worthwhile to return to the North Caucasus despite all the dangers such a move entails. Adam Shigalugov managed not only to travel to Syria in 2013 and fight there for several months, but managed to return home to Kabardino-Balkaria and continue fighting Russian government forces for another six months, after which the 31-year-old man was killed in a special operation. The most curious part of Shigalugov's story, perhaps, is the fact that prior to his departure to Syria he already was on the federal wanted list as a suspected militant (Kommersant, June 10).
Shigalugov's apparent unimpeded departure and return to the volatile region of the North Caucasus raises questions about the ability of the Russian security services to effectively control the inflow of North Caucasian fighters returning home from Syria. Rather than relying on specific intelligence on those fighting in Syria, the Russian authorities must have decided to target all or almost all practicing Muslims known to have traveled to the Middle East for extended periods of time. This indiscriminate targeting of Muslims is likely to increase mutual suspicion and hostility between the Russian government and the country's Muslim community. At the same time, as Shigalugov's case suggests, the Russian security services' efforts may be insufficient to prevent North Caucasian militants fighting in Syria from returning home.