Putin Pledges to Stay the Course, Hits a Dead End
Publication: Eurasia Daily Monitor Volume: 11 Issue: 218
By: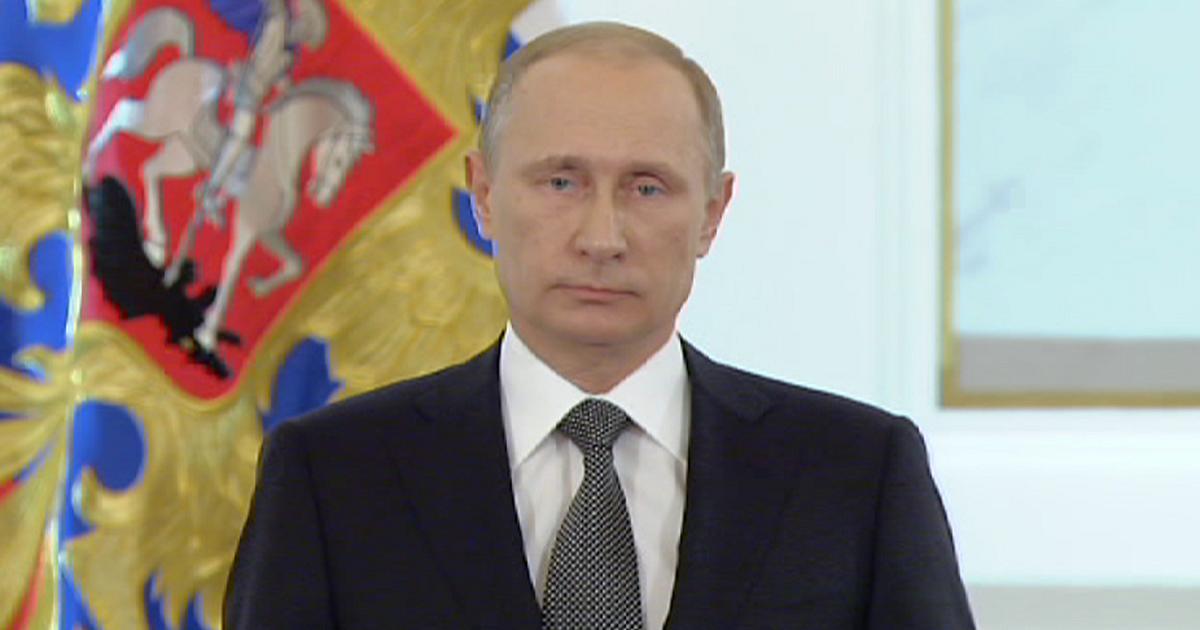 The Kremlin has a lot to explain following the dangerous deterioration of Russia's international situation and the drastic degradation of its economy. And President Vladimir Putin opted in his annual address to the Federal Assembly, delivered last Thursday (see EDM, December 4) to provide one particular explanation for all the setbacks that have happened on his watch. His explanation was strikingly plain and straightforward—Russia is the target of a Western policy of containment because it has become "too strong or independent"; and the United States and its allies aim to force Russia into "the Yugoslav scenario of disintegration and dismemberment" (Kremlin.ru, December 4). In this apparent irreducible clash of geopolitical interests, the Russian president explained, the Ukraine crisis is merely a pretext for Russia's foes to subject it to pressure and sanctions, which is, according to Putin, "an exercise in futility" because "we have a modern and combat-ready army"—and Russia will not be contained.
This defiant stance against the alleged Western attack on Russia's sovereignty is supplemented by the assertion of the righteousness of Moscow's choice to annex Crimea. And perhaps feeling the need to reenergize this tired discourse, Putin argued that Crimea is as sacred to Russians as the Temple Mount is to the "followers of Islam and Judaism" (Gazeta.ru, December 5). The argument is blatantly false, but the Russian leader is clearly struggling to maintain the national mobilization achieved with the Crimean "triumph," since he cannot offer any useful direction for further advances (Bolshoi Gorod, December 4). The theme of upholding Russia's sovereignty, which Putin used as the central message of his address, is hardly inspiring, as the best-case-scenario for this defensive posture is a long stagnation in self-isolation (Slon.ru, November 4). Economic modernization, which was notably espoused by former president Dmitry Medvedev, has apparently been discarded as incompatible with this prospect; and Putin also did not say a word about domestic political reforms, which would, indeed, be nonsensical in the current rigidly centralized Putinist system—described by one sharp analyst as controlled by a "corps of protectors of sovereignty" (Forbes.ru, December 5).
Alexei Navalny, a leader of the Russian liberal opposition who remains under house amid an investigation into crudely fabricated charges, argues that Putin's neo-feudal regime is doomed because it stands in the way of Russia's development (Sobesednik, December 5). His point that the next president would have to deliver the country out of severe instability was sharply illuminated by the December 4 rebel attack in Grozny, in which 14 policemen were killed (Lenta.ru, December 5). The gun-battle erupted just two days after Chechen head Ramzan Kadyrov announced that terrorism and extremism had been exterminated in the republic (RBC.ru, December 4). Putin accused the West of supporting the Chechen rebels, but the attack proved that 20 years after the first military invasion into Chechnya, it remains a massive security challenge, to which Moscow has no answer (Ezhednevny Zhurnal, December 5).
Brutal suppression was supposed to be one key part of an answer, while another was extra-generous funding channeled through local elites, who keep demanding more—but the state coffers continue to shrink. The arrival of a deep economic recession is perhaps the most demanding problem that Putin should have focused on in his address—but neither his instructions to punish supposed "speculators" attacking the ruble, nor his order to counter Western sanctions with expanded import substitution has any convincing power (RBC Daily, December 5). He offered many hollow promises to jump start the economy, but the only practical measure was to declare "amnesty" for any capital returning to Russia from off-shore accounts, which, for all intents and purposes, is merely a one-off rescue measure for state-owned companies run by Putin's allies that are being targeted by Western sanctions (Polit.ru, December 5). The two main ills that drive the Russian economy into structural and irreversible recession are devastating corruption and a serious lack of property rights protections—and neither was even briefly mentioned in Putin's state of the nation address (Slon.ru, December 5). Moscow is abuzz with expert speculations on the downward dynamics of oil prices, but the shocking contraction of petro-revenues has not convinced the government of the need to execute liberal economic reforms, which would have clashed with Putin's orders to rigidly mobilize all state resources (Nezavisimaya Gazeta, December 4).
Stubborn insistence on this clearly unworkable guideline might appear irrational, but the Kremlin is apparently hoping that the economic disaster in Ukraine will run faster and hit harder than in Russia. It is not a far-fetched expectation, except that the newly-formed Ukrainian government seems to be progressing on launching economic reforms that target, first of all, the country's deeply rooted networks of corruption (RBC.ru, December 3). Kyiv's success is by no means guaranteed at this stage, and the second part of the Kremlin's calculations is that the European Union, preoccupied with its own economic ills, will not be able to provide Ukraine with the necessary support. European discord is real, but the downward shift in the global energy market denies Moscow the leverage it has previously enjoyed by manipulating gas supplies to its European customers. And the abrupt cancellation of the South Stream pipeline project boldly highlighted these trends (Gazeta.ru, December 6). The Kremlin has thus been reduced to spinning diplomatic intrigues aimed at convincing European leaders that Russia seeks to resolve the Ukraine conflict through dialogue (Kommersant, December 1).
Dialogue could indeed yield some fruit were Russia to refrain from further aggressive moves against Ukraine and come to recognize that its control over the rump "Novorossiya" around Donetsk and Luhansk is not sustainable. However, Putin's problem is that he cannot afford such a "freezing" of the conflict, which would fail to prevent Russia from sinking into recession, while inevitably quickly eroding his sky-high—though far from reliable—public support. His maneuvers, which combine fragments of dialogue and a chain of military provocations, are not aimed at finding a face-saving exit from the dead end of an unwinnable confrontation. Rather he seeks to pre-empt a unified response from the North Atlantic Treaty Organization (NATO) to any new spasm of violent escalation of this smoldering conflict. In the end, Putin had little to say in his reality-denying address to the nation. But his message that he will not be deterred from pursuing the course of confrontation came out loud and clear.