Tajik Authorities Release Jailed BBC Reporter
Publication: Eurasia Daily Monitor Volume: 8 Issue: 141
By: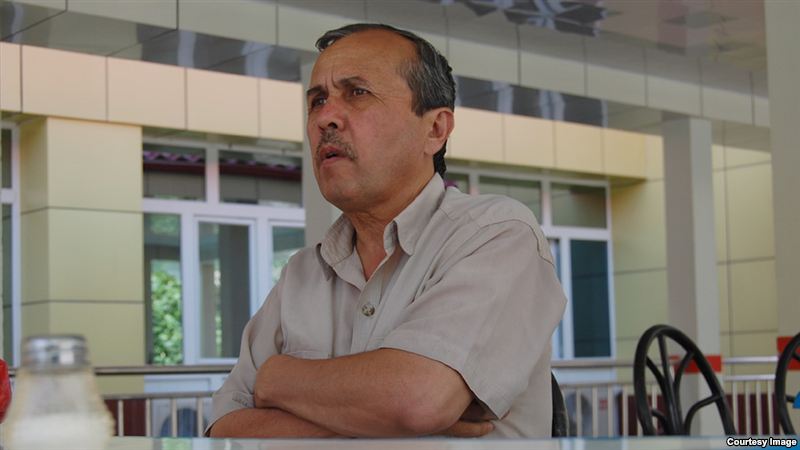 On July 14, Tajik authorities released Urunboy Usmonov, a local correspondent for the BBC's Uzbek service, who spent one month in pre-trial detention on suspicion of belonging to a banned Islamic group. It appears that the unusual publicity and widespread international criticism generated by Usmonov's case were major factors behind the government's decision to free him.
Usmonov, 59, was detained in the northern city of Khujand on June 13, shortly after Tajik police arrested two alleged leaders of Hizb-ut-Tahrir (HuT) cells in the country. HuT is an Islamic movement that has been banned in Tajikistan since 2001, mainly because its members are openly critical of the government and call for the replacement of secular states in Central Asia with an Islamic caliphate, albeit through non-violent means (EDM, July 12).
As the journalist was taken into custody, Tajik security agencies said he was suspected of HuT membership. A media statement by the State Committee for National Security (GKNB) announced that the "initial investigation, based on witness testimony and evidence, confirms Usmonov's membership in Hizb-ut-Tahrir." The GKNB alleged that Usmonov was in contact with HuT leaders both in the country and abroad, and supported the production and distribution of "printed material, calling for the violent seizure of power and change in the constitutional design of Tajikistan" (www.khovar.tj, June 18).
The case has drawn widespread international criticism, including from the United States, European Union, and international media freedom watchdogs. The BBC said in a number of statements that it had no reason to believe the allegations made against Usmonov and that his contacts with HuT members were exclusively related to his professional duties (www.bbc.co.uk, June 22). Global media rights watchdogs "Committee to Protect Journalists" and "Reporters Without Borders" claimed that charges against Usmonov were trumped-up and he was punished for his journalistic activities (www.cpj.org, June 16; www.rsf.org, June 17). While working for the BBC, Usmonov reported critically on politically sensitive issues such as Tajikistan's persecution of HuT members and the controversial Rogun Dam project. The Organization for Security and Cooperation in Europe (OSCE) described Usmonov's arrest as an "attempt to silence a journalist who writes on sensitive topics in Tajikistan" (www.osce.org/fom/78712, June 16).
The growing criticism and international publicity stemming from Usmonov's arrest prompted the authorities to be particularly cautious in handling the case. On June 29, it was announced that GKNB had dropped the charges against Usmonov of belonging to a banned Islamic movement. However, the journalist is still charged with failing to inform the authorities that he met with HuT activists and took samples of their literature from them. In Tajikistan, this could be punishable by a fine or up to two years in jail (www.bbc.co.uk, June 29, www.ozodi.org, June 30).
The decisive factor in Usmonov's release was President Emomali Rahmon's personal intervention, prompted apparently by the diplomatic fallout around the journalist's arrest. On July 12, Tajik Prosecutor-General Sherkhon Salimzoda told the media that Rahmon requested a detailed report about the case (www.news.tj, July 12). Two days later, Usmonov was released from pre-trial detention but ordered not to leave Khujand pending the trial. Announcing the journalist's release to the media, Salimzoda said the Tajik president "has been informed about this move" (www.news.tj, July 14). Another high-ranking official from the Prosecutor-General's Office, Muhammadjon Khayrulloyev, told journalists that Usmonov's release was ordered by President Rahmon (www.ozodi.org, July 15).
Explaining why the Tajik leader took a personal interest in the journalist's case, Sukhrob Sharipov, the head of the Strategic Research Center affiliated with the presidential administration, said Usmonov's arrest has undermined the president's efforts to improve Tajikistan's reputation. Sharipov said the Tajik president's recent visits to Europe aimed at improving the country's image, but the arrest of the BBC reporter has drawn a great deal of criticism from the countries and institutions, which Rahmon had toured. The expert also criticized the GKNB for its lack of professionalism in handling Usmonov's case and urged the country's security agencies to be particularly cautious when committing to actions that are likely to receive international exposure (www.news.tj, July 14).
Thus, the journalist's release was most likely prompted by the Tajik authorities' genuine concern over the country's international image, particularly ahead of the twentieth anniversary of its independence which will be celebrated this September. The government is inviting many heads of states and governments as well as international institutions to participate in the celebrations in Dushanbe. Pressure against journalists could cause some countries to turn down the invitation and criticize Tajikistan for not respecting its international commitments. In these circumstances, it is reasonable to expect that in the upcoming trial Usmonov will be cleared of all charges or will face a fine. Importantly, Usmonov's case has also demonstrated to Tajikistan's independent media and human rights groups that a significant amount of international pressure and publicity can compel the authorities to comply with domestic legislation and international obligations.