Tajik Security Agencies Face Allegations of Detainee Abuse and Extrajudicial Killings
Publication: Eurasia Daily Monitor Volume: 8 Issue: 222
By: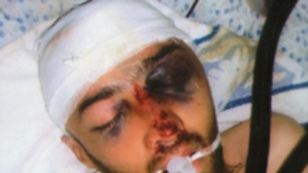 A number of events in 2011 reinforce allegations of systemic abuse and torture and even the occurrence of possible extrajudicial killings in detention by law enforcement agencies in Tajikistan. On October 20, police in the Tajik capital, Dushanbe, took a badly injured Bahromiddin Shodiyev, 28, to a local hospital. Shodiyev, who had been arrested on the previous day in connection with a theft investigation, died ten days later of head wounds. The police attributed Shodiyev's injuries while in custody to an attempted escape or suicide, claiming that he jumped from a first-floor window, but also alleged that he died not necessarily as a result of his injuries, but due to "multiple diseases of internal organs" (www.news.tj, November 1).
Shodiyev's relatives insist on a different explanation of his death. According to his mother, he told her in the hospital that he was beaten and given electric shocks at the hands of the police, until he confessed to a crime he had not committed. Following the incident, the Tajik human rights ombudsman and an anti-torture group called on the authorities to investigate Shodiyev's death. The growing publicity about the case led the authorities to launch an investigation as a result of which several police officers were dismissed; one facing criminal charges (www.news.tj, November 9, 15).
Analysts and human rights groups claim that what happened to Shodiyev is not an isolated incident, but part of a larger pattern of abuse in detention by police and security forces. In March, another detainee, Safarali Sangov, died in a Dushanbe hospital in almost identical circumstances. He was hospitalized several hours after being detained on drug-related charges. While police claimed that Sangov tried to commit suicide by hitting his head against a wall and jumping from a police station window, his relatives insisted that he died of police brutality (Asia-Plus, March 7). Also, in June, Ismoil Bachajonov, who was accused of drug smuggling, died in mysterious circumstances in a pre-trial facility in Dushanbe (Asia-Plus, June 9), while two minors were allegedly heavily beaten by police in the southern town of Kulob. In addition, a BBC reporter, Urunboi Usmonov, held for a month by the police in Khujand, was allegedly tortured to extract a confession (www.rsf.org, August 13).
Brutality and torture are believed to be particularly exercised against individuals detained on suspicion of drug trafficking and membership in banned Islamist groups as a means of extracting information and confession. Most often, police abuse is unreported due to the prevailing public perception of impunity enjoyed by law enforcement structures. Fear of reprisal has also led most journalists to avoid reporting on the practice of torture and possible extrajudicial killings by Tajik security forces. An investigative article by a reporter on the widespread practice of torture ("Investigation or Interrogation", Asia-Plus, December 21, 2010) led to repeated questioning of the reporter in what appears to have been implied threats by the Prosecutor's Office and a lawsuit filed against the paper by the head of Tajikistan's Department for Prevention of Organized Crime. The case was eventually settled out of court (www.ozodi.org, November 23).
A case, which initially received some coverage by the Tajik media, but no follow-up coverage, was the killing of Alovuddin Davlatov (aka 'Ali Bedaki') in January 2011. Bedaki was a mid-level opposition field commander during the 1992-1997 Tajik civil war. After refusing to recognize the 1997 peace accord with the government, Bedaki traveled to Afghanistan with a number of former fighters where he reportedly fought alongside the Afghan Northern Alliance against the Taliban. Following the September 19, 2010 attack on a government military convoy in Rasht valley in eastern Tajikistan, the authorities blamed the incident on Bedaki's group.
On January 4, 2011, the authorities announced that Bedaki and a number of his men were killed as a result of a four-hour gun battle with government forces. However, a mobile phone video that began to circulate and was placed on YouTube undermined this explanation. The four-minute footage shows what appear to be members of Tajik security agencies questioning and abusing a bearded man, whom they address as "Bedak," in the back seat of a parked car. The State Committee for National Security (GKNB) has acknowledged that they saw the video, but refused to comment, while a high-level police official called the video "an ordinary fake." Meanwhile, relatives of Bedaki and former opposition fighters confirmed that the man in the video was indeed him. The presence of the video and the refusal of the authorities to elaborate on it indicate that Bedaki was likely captured alive and subsequently "tortured and executed" (Economist Intelligence Unit, September 2011), most probably by one of Tajikistan's security agencies.