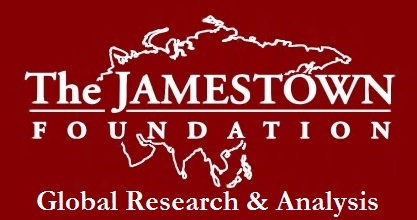 Militant Leadership Monitor Subscription
Purchase your subscription today to Militant Leadership Monitor.
*Please note: The types of rates, corporate and individual, refer to the type of MLM subscriber, rather than the number of users. Corporate subscribers are those affiliated with an institution, and are still limited to one login per user. Corporate subscribers are required to purchase additional subscriptions if more than one person within the organization will be accessing Militant Leadership Monitor.
Digital Refund Policy
For any subscriptions made to materials published by The Jamestown Foundation, all refunds must be requested before the commencement of said subscription. Outside of this period, customers are not entitled to a refund and/or reimbursement. All cancellations and requests for refunds must be submitted via email to pubs@jamestown.org. The Jamestown Foundation may, at our sole discretion, choose to offer another form of compensation in accordance with the above policy, which may change from time to time.
All fee-based materials contained on this site are protected by United States copyright law and may not be produced, distributed, transmitted, displayed, published or broadcast without paying the reprinting fees requested by The Jamestown Foundation. You may not alter, remove, any trademark, copyright, any portion of the article or other notice from copies of the content. The Jamestown Foundation continues to hold copyright ownership over these materials until the point at which the transaction is considered complete.