Tajikistan Seeks Shorter Term, Better Compensation for Russian Military Base
Publication: Eurasia Daily Monitor Volume: 9 Issue: 129
By: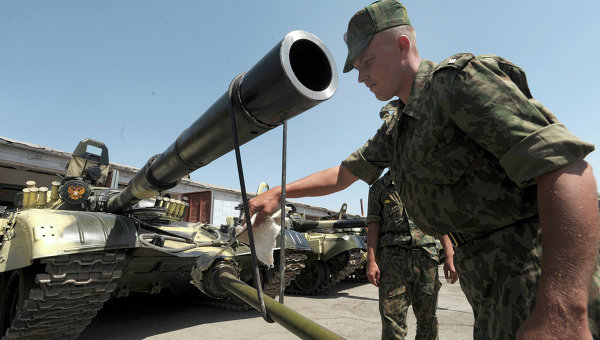 Tajikistan's perceived strategic significance is rapidly growing, in anticipation of the US/NATO quasi-withdrawal from Afghanistan by 2014. Tajikistan shares a 1,400 kilometer border with Afghanistan. That border and Tajikistan itself are an anti-narcotics defensive frontline opposite Afghanistan, the source of an estimated 90 percent of global opium and heroin production (Tajikistan being one of several way stations for Afghan drug exports). Conversely, Tajikistan forms a potential staging area and supply channel for anti-Taliban operations in Afghanistan after 2014.
Across that border, a sense of kinship developed between Tajikistan and the Afghan Tajiks since the Afghan civil war of the 1990s and the formation of the Afghan "Northern Alliance" against the Taliban. At present, Tajiks form pivotal groups both in Afghan government forces and in a re-emergent northern alliance vehemently opposing the Kabul government's overtures to the Taliban. If another civil war develops while outside powers play tribal politics again, the Afghan Tajiks with their Tajikistan connection will again form a resilient anti-Taliban front.
All this presages intensifying international attention on Tajikistan in the run-up to 2014 and after that watershed year. The United States provides technical assistance for the country's border guard and anti-drug services. The US is likely to seek logistics corridors for operations in Afghanistan post-2014. Furthermore, Washington offers to include Tajikistan in "New Silk Road" projects for Central Asia and Afghanistan (Central Asia, Afghanistan and the New Silk Road: Political, Economic and Security Challenges Conference Report, Jamestown Foundation, November 2011).
India seeks to position itself in Tajikistan as a centerpiece of its new "Connect Central Asia Policy," designed to outflank Pakistan and discourage negotiations with the Taliban. The Indian government almost certainly considers working with Tajikistan and the Afghan Tajiks again if necessary, as it did prior to 2001 against the Pakistan-supported Taliban. The Indian External Affairs Minister, S. M. Krishna, has just held talks with Tajikistan's leaders in Dushanbe, probably considering such cooperation (Press Trust of India, July 3).
Russia wants to prolong the basing rights of its troops in Tajikistan by a further 49 years. Russia's 201st motor-rifle division, stationed in Tajikistan since Soviet times, operated with the status of a "CIS peacekeeping" force until 1999. Russia and Tajikistan signed a bilateral agreement in 1999, ratified only in 2004, legalizing Russia's military presence until 2014. Troops from this division are nominally assigned to the CSTO's Rapid Deployment Forces. Renamed the 201st Military Base, this is Russia's largest ground-force presence abroad. Its 7,000 troops are garrisoned in and near Dushanbe and the southern towns of Kulob and Qurghonteppa.
Additionally, the Russians seek long-term use of the Ayni airfield (in Dushanbe's vicinity), renovated by the Indian military as part of its "outflank Pakistan" strategy. Tajikistan is negotiating with Russia officially on this issue while presumably discussing it with India unofficially.
In September 2011, Russia's then President Dmitry Medvedev visiting Dushanbe demanded a 49-year extension of Russia's basing rights, from spring 2012 onward (a deadline already missed). By way of compensation,
Medvedev offered arms supplies at discounted prices and education for Tajikistanis free-of-charge in Russian military schools. The 49-year timeline is the same as Medvedev obtained for Russian troops in Armenia and the Russian naval fleet in Ukraine in 2009 and 2010, respectively.
The ongoing negotiations over basing rights are increasingly tense. Dushanbe seeks to minimize the prolongation period and to maximize the Russian compensation. In February of this year (2012), Tajikistan's ambassador in Moscow, Abdulmajid Dostiev, publicly alluded to $300 million in compensation. He did not specify the time-frame; but this would obviously have been shorter than 49 years, since the total sum would have worked at merely $ 6 million annually on a 49-year period. No country in the world grants basing rights without compensation, the ambassador declared (apparently forgetting Armenia, which not only gave up any compensation but even pays itself for the privilege) (RFE/RL, February 28).
Moscow's patience seems to be running short after missing the Medvedev-stipulated deadline (see above). On June 26, the Commander-in-Chief of Russia's Ground Forces, Colonel-General Vladimir Chirkin, declared that Tajikistan is creating "many problems that put the 49-year extension at risk." Addressing the Russian Federation Council's Defense and Security Committee, Chirkin speculated about future military conflicts over energy, water and land use among Uzbekistan, Tajikistan and Kyrgyzstan, by way of buttressing the case for Russian long-term basing rights (RIA Novosti, June 26). Tajikistan's Defense Ministry responded with a statement describing Chirkin's position as "groundless" and "unhelpful," and chiding him for going public instead of using regular channels (Asia-Plus, July 2).
On July 3 and 5, the Chief of Staff of Russia's Armed Forces, General Nikolai Makarov, upped the ante. Citing the missed deadline, Makarov declared that the Defense Ministry is suspending funding for infrastructure development at the 201st Base because "the negotiations are proceeding with difficulty […] Tajikistan is digging its heels in" (Interfax, July 3, 6). Chirkin went public again, this time alluding to "more than 20 demands by Tajikistan, most of which we find unacceptable." Thus, Dushanbe attempted to limit the basing rights' extension to ten years, then conceded longer periods, but still far less than 49 years. Moreover, Dushanbe seeks financial compensation for basing rights and some military hardware free of charge. Chirkin characterized this as "oriental haggling with no end in sight" (Interfax, July 3, 5).
On July 5, Defense Ministers Anatoly Serdyukov and Sherali Khayrulloev discussed this issue on the sidelines of a CIS defense ministers' meeting in Kaliningrad. At the concluding press conference, Khayrulloev polemically stated that Dushanbe would prepare its proposals without first reading Russia's latest proposals on the troop-basing agreement. "It should have been read," Serdyukov retorted. He insisted that the financial terms would remain as they presently are (i.e., practically nil in Dushanbe's view), and that military assistance (presumably meaning arms supplies) is an unrelated issue, not envisaged as part of compensation for basing rights (Interfax, Asia Plus, July 5, 6).
On the following day, the working group tasked with preparing an agreement was upgraded from the expert level to the governmental level. At least from the Russian side, the working group is expected to reach agreement by October (Itar-Tass, Interfax, July 5, 6).
Dushanbe evidently does not regard the current situation in Afghanistan as necessitating a prompt or unconditional signing of the troop-basing agreement with Russia. The Tajikistani side will probably sign in the end in order to gain some compensation, rather than not signing and gaining nothing while Russia troops remain stationed in the country anyway (Asia-Plus, July 4). However, Dushanbe's trust in Moscow has been dissipating for some time and now seems at an all-time low.
Meanwhile, Tajikistan has successfully prevented a return of Russian border troops to the Tajikistani-Aghan border. Under a bilateral agreement, finalized in 2005, Russia transferred to Tajikistan the responsibility for protecting that border. Russia's Border Protection Service only retained a small advisory group in Tajikistan, while the US provided high-value technical assistance for border protection. Last year, Russia sought Tajikistan's consent on the return of some Russian personnel to that border. Ultimately, the agreement signed in September 2011 and ratified by both sides in February 2012 (Interfax, February 29) basically confirms the existing arrangement for a Russian advisory group.
Tajikistan has substantially diversified its external security relationships in recent years. Its exclusive reliance on Russia is a thing of the past. This diversification process is likely to intensify, with Tajikistan becoming an increasingly useful partner in managing the situation in Afghanistan during the US/NATO withdrawal until 2014, and even more so after that turning point. Thus, Dushanbe can gain confidence and try to hold its own in negotiating with Moscow.