The Astravec Project: A Risky Endeavor for Belarus
Publication: Eurasia Daily Monitor Volume: 9 Issue: 192
By: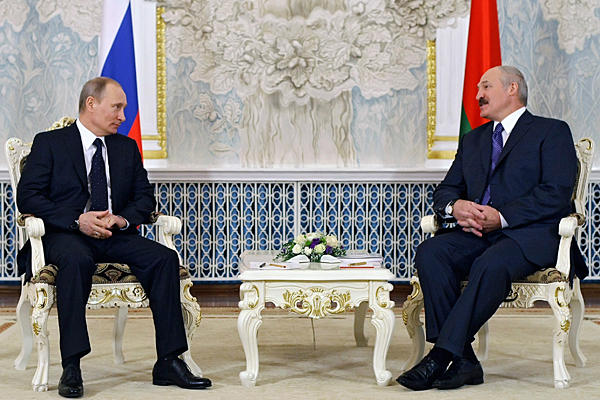 Work has begun on the construction of a Belarusian nuclear power plant at Astravec in Hrodna Region, about 16 kilometers from the border with Lithuania. While Belarus has actively promoted the project, together with its Russian designer and contractor, both the general public and neighboring Lithuania have issued strong objections to building the station, citing safety, environmental and economic concerns. Matters have been made more complex by results of a recent nonbinding referendum in Lithuania, which opposed construction of a new nuclear plant at Visaginas as a replacement for its former Ignalina plant.
The Astravec project has been under discussion for some time. In July 2012, Belarusian First Deputy Prime Minister Uladzimir Siamashka and Aleksandr Lokshin, the first deputy director general of Rosatom, signed the final contract (World Nuclear News, July 19). The designer is Atomenergoproekt, based in St. Petersburg, which is using the AES-2006 design (third-generation Russian nuclear plants) also deployed for the Leningrad-2 nuclear plant and the Baltic nuclear plant in Kaliningrad region. The general contractor is the Russian company ZAO Atomstroyeksport, the export wing of the state corporation Rosatom, which was formed last March and has begun the construction of 20 reactors, designed and built in Russia or abroad (Belarusian Telegraph Agency, October 4, 10; https://www.aep.ru/).
The original timetable for the Astravec plant has been revised (See EDM, March 12, 2010). Two pressurized water reactors are to be built, each with a capacity of 1,200 megawatts. Completion of the building and assembly work on the first reactor is anticipated by May 2018, and the reactor is commissioned for startup by November of that year. Unit two should have power and be in service by July 2020. Financing is dependent on a loan of $6 billion from Russia, to be repaid over 18.5 years. The projected lifespan of the station is 60 years, with an annual supply of electricity of 17.74 billion kilowatt hours once the two reactors are in full operation (BelTA, October 10). The overall cost of the plant and associated infrastructure is estimated at $9.4 billion (Bellona, October 13).
Astravec is part of a new series of Russian-made reactors commissioned by Russian President Vladimir Putin in March 2011, at a time when the world nuclear industry suffered a major setback at the Fukushima nuclear complex in Japan, resulting from a powerful earthquake and tsunami. During a visit to Astravec on October 6, the IAEA's deputy director general, the Russian scientist Aleksandr Bychkov, declared that the preparation of the station's infrastructure met the "highest international standards." Bychkov met with Belarus's Deputy Prime Minister Anatol Tozik, and presented a talk at Belarusian State University. He described Belarus as "one of the most advanced novices in power engineering" (BelTA, October 5, 8).
At a press conference the previous day, Bychkov did, however, offer 16 recommendations and 22 "special proposals," including laws on radioactive waste and its treatment and "legislation relating to nuclear damage," which presumably refers to responses in emergencies and accidents. He stressed that the IAEA's proposals were merely advisory since the agency cannot interfere with government programs (BelTA, October 5). Although there have been no recent polls on public opinion in Belarus toward nuclear power, a Belarusian talk show called "Choice" canvassed television viewers two years ago and discovered that 87 percent did not consider modern nuclear power plants to be safe (VOA, Mar 16, 2011). The issue is highly sensitive in the republic, which suffered the heaviest radiation fallout from the 1986 accident at Chernobyl—one of the issues for discussion with the IAEA.
The construction of Astravec has been both boosted and threatened by the referendum in Lithuania. In mid-October, with a turnout of over 52 percent, 62.74 percent of Lithuanians voted against the construction of the Visaginas nuclear plant, the contractor for which is Hitachi-GE Nuclear Energy (Japan and the United States), and 34.01 percent supported it (Reuters, October 15). One source conjectures that the vote does not signify that Lithuania has rejected nuclear energy, but rather its population's concerns are economic: the lack of competitiveness of a costly plant compared with the stations being built in Kaliningrad and Belarus. The inference—and implicit good news for Belarus—is that Lithuanians believe it would be more expedient to import electricity from their neighbors (ITAR-TASS, October 16).
A similar referendum is unlikely in Belarus, which has taken a harsh stance against anti-nuclear protests in the past. On April 26, militia (Belarusian police) detained Anatol Liabedzka, leader of the opposition United Civic Party, on the road to Astravec to prevent him from holding a discussion with local residents about the social and ecological problems of the region on the anniversary of the Chernobyl disaster (Belarusskiy Partizan, April 26). Last July, when President Putin and Prime Minister Dmitry Medvedev visited Minsk to discuss the terms of the Astravec project, the Belarusian authorities arrested several protesters (europeangreens.eu, July 24).
The Lithuanian attitude has been more ambivalent. It has strongly opposed the Belarusian project because of its proximity to its border and concomitant safety and environmental issues (see EDM, Mar 12, 2010). Vilnius has cited the Espoo Convention and the statement of its Implementation Committee that Astravec violates the norms for construction. On the eve of the referendum, however, frontier guards prevented two Belarusian anti-nuclear activists, Tatsiana Novikava and Mikalai Ulasevich, from entering Lithuania as "persona non grata" and canceled their Schengen visas (Euroradio, September 29). No explanation was forthcoming as to why the two had been refused entry. Novikava was arrested in Belarus in July while taking part in a protest against Astravec at the Russian Embassy in Minsk (Bellona.org, September 28).
Overall, Astravec seems like a questionable undertaking for Belarus, especially in view of domestic opposition to the station and the almost total reliance on Russian financing and expertise. The economic benefits are essentially long term rather than immediate, and the lack of consultation about potential consequences with neighbors and local residents will only exacerbate problems. The catalyst for the neighborhood's expansion of nuclear power is mainly Russia; thus the project is less a quest for autarchy in energy supplies—and Belarusians must pay for 100 percent of domestic energy costs by 2016, as opposed to 30 percent at present (Beltelradio, October 19)—than part of a general expansion of the Russian nuclear energy program. Belarus is a novice in the field of nuclear power, it has no facilities for radioactive waste disposal, and it continues to deal with the health consequences of Chernobyl. All these factors render Astravec a risky undertaking.