The End of Russia's 'International Isolation': Potential Implications for Ukraine
Publication: Eurasia Daily Monitor Volume: 12 Issue: 221
By: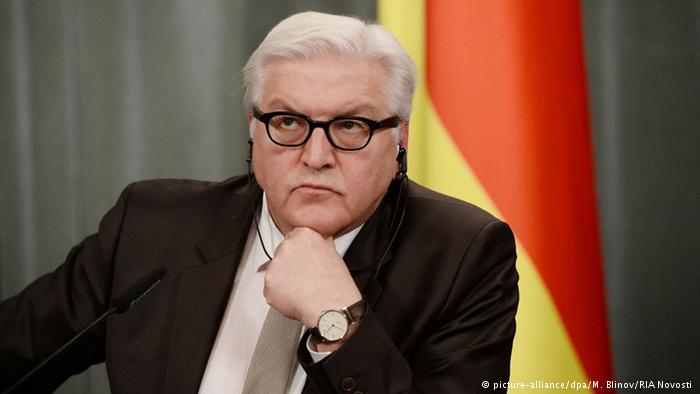 The Islamist terrorist assault in Paris on November 13, traced in part to the Syria crisis, has conclusively broken what the Barack Obama administration had claimed to be Russia's international isolation over its aggression in Ukraine. The Paris attack was the turning point in a series of events (all against the backdrop of failed Western policies) that turned Russian President Vladimir Putin from a controversial, uncomfortable, downright adversarial, or rogue figure (as the full gamut of Western perceptions ran) into a potential ally against international terrorism. Moreover, Russia's military intervention in Syria turns Putin into a major regional stakeholder (see accompanying article).
Many in the West assume that this intervention simply aims to divert attention from Russia's aggression against Ukraine—in effect to change the topic of conversation away from Ukraine in international as well as domestic Russian politics, while de-prioritizing Ukraine on the West's diplomatic agenda, even as Ukraine remains Russia's top priority.
But there is a deeper meaning to this Syria operation as an indirect envelopment of Ukraine. It is Ukraine that remains the prime target of Russia's great-power ambitions. By intervening in Syria—a secondary theater for Russia, but of primary importance to the West—the Kremlin is acquiring leverage over Ukraine's Western partners. The latter have comprehensively failed in the Middle East, are now suffering the consequences within Europe itself, and seem plainly disoriented. If Russia comes to be seen as the West's necessary helper, or at least unavoidable deal-maker, on such vital issues as anti-terrorism, containment of mass migrations, and even unimpeded access into the Levant, the Kremlin could then leverage its "help" on those issues in trade-offs at third parties' expense. All this holds potential implications for Ukraine and other "areas of priority interest" to Russia.
The European Union did impose sanctions (as did the United States) on Russia over the latter's aggression in Ukraine, and European states variously downgraded or suspended certain aspects of their relations with Russia; as did, most notably, the North Atlantic Treaty Organization (NATO). But no European government called for isolating Russia, nor claimed that Putin was isolated. The Obama administration made such claims to assuage critics of certain aspects of the White House's policy toward Ukraine (e.g., by blocking the delivery of anti-tank and other defensive weapons to Ukraine, or abandoning the international negotiation format to dominance by the supposedly isolated Russia). Ultimately, the collapse of the US administration's Syria policy, the launch of Russia's intervention from late September–early October onward, and one million Middle East refugees or migrants flooding Europe within several months, compelled a reassessment of relations with Moscow on both sides of the Atlantic.
In his September 28 speech to the United Nations General Assembly, Putin tipped his hand, invoking the Second World War's grand alliance that resulted in the Yalta system of spheres of influence: Putin termed that system a "solid foundation for the international order." Presidents Obama and Putin met (acrimoniously) for the first time in two years (see accompanying article).
On October 8, European Commission President Jean-Claude Juncker chided Obama for having at some earlier time deprecated Russia as "merely a regional power." "What does that mean? You can't treat Russia like that, Russia should be treated as an equal," Juncker told a German Christian-Democrat conference (AFP, October 8). On November 20, Juncker wrote to Russia's government (the letter leaked in Brussels) that he has instructed the European Commission to draft proposals about direct cooperation between the European Union and the Russia-led Eurasian Economic Union, evidently implying recognition of the latter in that case. "The decision to proceed would be in the hands of member states, and be synchronized with implementation of Minsk agreements [on Ukraine]. I can assure you that the European Commission would be a helpful partner in this process." Some member states objected that Juncker had acted without the necessary EU mandate (EUObserver, November 20).
In late November, French President François Hollande met with Putin twice (in Moscow and Paris) to "build a grand alliance," and Obama met with Putin again on November 30, in Paris, to discuss the Syria crisis and anti-terrorism. In that meeting (as well as in New York, on September 28—see above) Obama reaffirmed that any lifting of US sanctions would depend on the implementation of the Minsk armistice. Putin agreed that the armistice should be implemented in full (Interfax, December 1)—a general proposition uttered by all sides and interpreted differently by each.
On December 2, Council of Europe Secretary-General Thorbjorn Jagland discussed with Russian Duma chairman Sergei Naryshkin by telephone possible ways for Russia's delegation to return to the Council of Europe's Parliamentary Assembly (PACE). The delegation's voting rights had been suspended in 2014, following Russia's military intervention in Ukraine. Conditions for the return include restoration of those voting rights, for PACE to contribute to a political solution in Ukraine's east (possibly, by joining the Organization for Security and Cooperation in Europe to bless "elections" in the Russian-occupied territory), and for PACE to be allowed to review Russia's draft law on the Constitutional Court. Meanwhile, a resumption of Russia's annual contribution of €32 million ($35 million) to the Council of Europe was not discussed (Interfax, December 3).
On December 1–2 in Brussels, the North Atlantic Council meeting at the foreign affairs ministers' level agreed to reactivate the NATO-Russia Council and some other NATO-Russia forums and programs, which had been suspended since the spring 2014, following Russia's aggression in Ukraine. Germany's foreign affairs minister, Frank-Walter Steinmeier, proposed the reactivation, and NATO's Secretary-General Jens Stoltenberg announced it, signifying consensus and US clearance. Russian Foreign Minister Sergei Lavrov responded insultingly: "We shall gather and listen to what our NATO colleagues have to say. We have amassed very many questions for NATO, including violations of agreements in the framework of the NATO-Russia Council" (Interfax, December 3).
The ongoing trend, then, points toward a rebuilding of relations between the West and Russia at the level of institutions, in a step-by-step process, correlated one way or another with Russia's moves in the Middle East, where Russia holds both positive and negative leverage following its military intervention. This process has a long way to go until business as usual, it does not involve an easing of economic sanctions yet, but may head in that direction on the EU's part, though not in the US (see accompanying article). Russia and Putin are on their way out from what has been described as "isolation," semi-isolation, or chill. Russia's intervention in Syria may give Ukraine a "breathing spell" in military terms, but Russia will undoubtedly try to enlist Ukraine's Western partners into pushing for "fake elections" to be staged and recognized in the occupied territory.