The Houthis' Counter-Offensive in Yemen: Strategy, Aims and Outcomes
Publication: Terrorism Monitor Volume: 13 Issue: 22
By: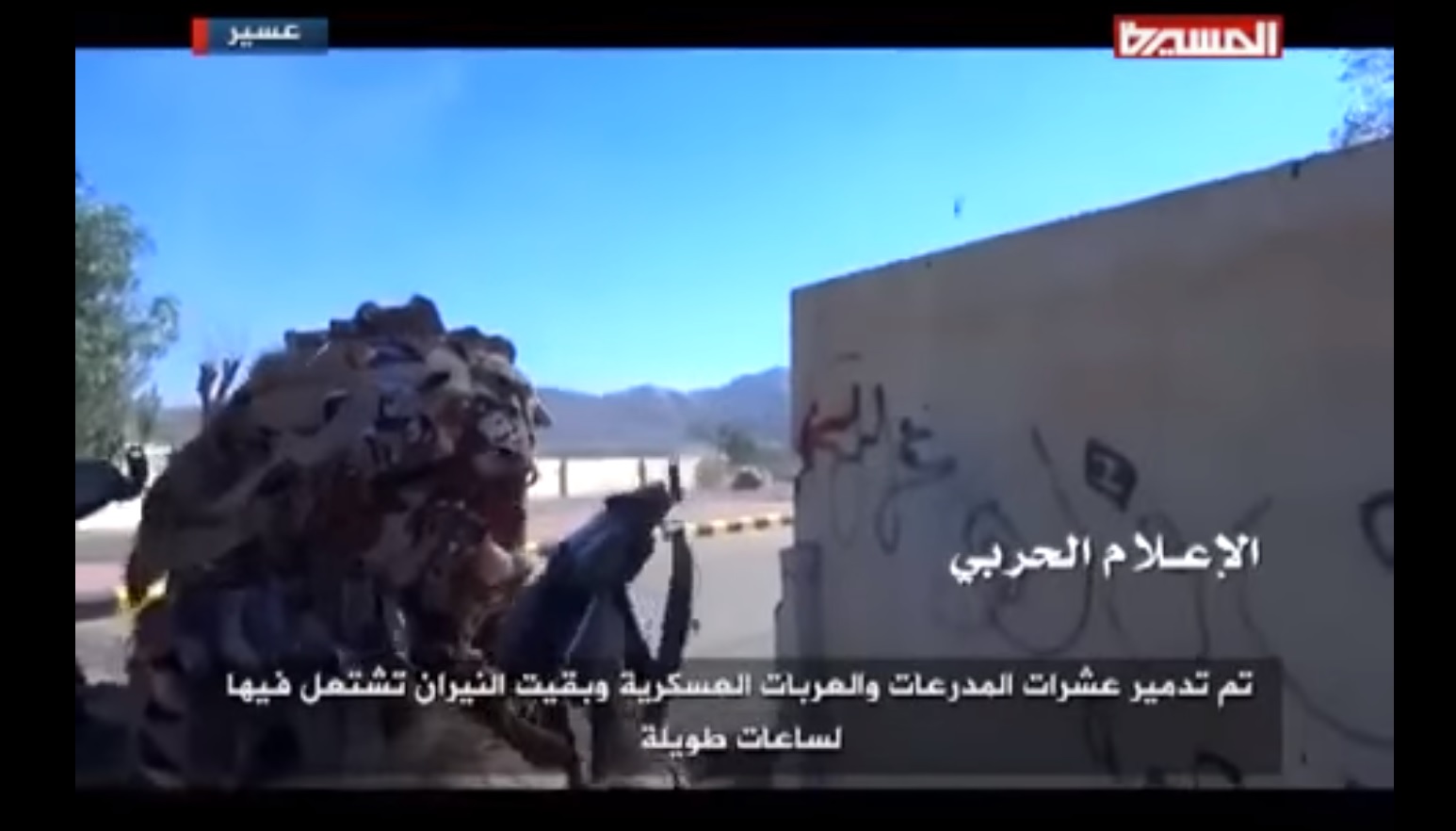 After seven months of military operations in Yemen, Saudi Arabia and its coalition partners are facing a counter-offensive by Yemen's Houthi rebels. The Houthis—who refer to themselves as Ansar Allah—and allied units of the Yemeni Army launched a three-pronged offensive designed to broadly encircle Yemen's port city of Aden, and further isolate the fiercely contested city of Taiz.
It is unlikely that the Houthis and allied forces want to retake Aden, or secure and hold those territories that were part of what was an independent South Yemen (the former People's Democratic Republic of Yemen). One reason is that the Houthis and their allies, who are mostly drawn from Yemen's northern elite, will find it increasingly difficult to operate outside of their traditional powerbases in northwest Yemen, particularly as seven months of civil war have further solidified the divide between north and south. Additionally, those forces based in south Yemen that oppose the Houthis are better armed and marginally better trained than they were seven months ago, when the Houthis and allied forces took over Aden before being pushed out by a Saudi-backed offensive.
The Houthis' renewed push south is both an effort to secure the borders of what was formerly North Yemen (the former Yemen Arab Republic) and an effort to strengthen their position ahead of expected UN-led peace talks in Geneva. The counter-offensive also coincides with what may be a shift in the willingness of Saudi Arabia and its partners to continue fighting in Yemen.
Renewed Push South
Houthi fighters and allied Yemeni Army units began a well-coordinated counter-offensive in late October, when small, mobile bands of fighters moved toward the towns of Dhubab (located on the Red Sea coast), Damt (centrally located on the main road from Sana'a to Aden) and al-Bayda (a town located along another important north-south corridor). The towns were all occupied by members of the Popular Resistance, a loose alliance of southern separatists, tribal militias, militant Salafists and backers of Yemen's exiled, Saudi-backed government.
By November 8, the Houthis and allied forces had seized control of Dhubab and Damt (Middle East Online, November 8; al-Masdar, November 8). They, however, failed to retake al-Bayda, where fighting continues. Further south, in what appears to be a separate but linked operation, Houthi fighters have taken up positions on the hills north of al-Anad airbase, in the governorate of Lahij. Sudanese soldiers fighting on behalf of the Saudi-led coalition are housed on the base (Jordan Times, November 8). Al-Anad, along with Aden's international airport, is also used by the coalition as a base for its Apache attack helicopters.
The Houthi leadership has promised to "liberate" the airbase, but the forces have not attacked al-Anad despite holding the high ground. The deployment of 400 additional Sudanese troops to Aden on November 9, may be a response to this Houthi led counter-offensive (Middle East Eye, November 9). However, the troops, who arrived in Aden with lightly armored APCs and Toyota trucks, will find it difficult to resupply and defend the airbase, which is reliant on a single road that links Aden with Sana'a. The road and vehicles traveling on it are highly vulnerable to ambush attacks, which the Houthis excel at.
The fact that the Houthis and their allies were able to push as far south as al-Anad—located just 40 miles north of Aden—demonstrates that the Popular Resistance and Saudi-led coalition forces exercise little control over areas outside of the coalition's headquarters and the temporary capital of Aden.
Objectives
As outlined above, the objectives of the current Houthi offensive are most probably threefold: secure the borders of what was North Yemen ahead of negotiations, further isolate the besieged city of Taiz and increase the pressure on Saudi Arabia and its coalition partners.
The first of these aims underlines that the restoration of a unified Yemen looks increasingly unlikely. The divisions between north and south Yemen were significant before the outbreak of civil war. After the Houthi's brutal occupation of Aden and the Popular Resistance fighters' alliance with Saudi Arabia, whose air campaign and naval blockade have devastated Yemen, these divisions are now chasms. Symbolic of this is that the flag of the unified Republic of Yemen is no longer flown in southern Yemen, and the flag of the formerly independent South Yemen now flies outside of the exiled Yemeni government's offices in Aden.
Despite the Houthis' and their allies' rhetoric about reunifying the country, the leadership in Sana'a likely realizes that this is impossible to achieve through military means and also unlikely via political means. However, the northern-based leadership also knows that North Yemen is not viable without southern Yemen's resources. Most of Yemen's remaining oil and gas reserves are located in South Yemen. Thus, the Houthis and the northern elites allied with them will continue to put pressure on the south militarily.
The second critical objective of the current offensive is to further isolate the city of Taiz, where the Houthis have enforced a blockade for months. Taiz, which is located within the densely populated and well-watered central highlands, has long been on the cultural and physical border between North and South Yemen. As such, while it was part of North Yemen, it has always been contested during times of civil strife. The Houthis and, more broadly, the northern elites know that they must control Taiz and its economic resources if they want to maintain their position as leading power brokers in Yemen. If the current counter-offensive is successful, it will mean that Taiz is surrounded by territory that is controlled by the Houthis and their allies.
The third objective is to increase pressure on Saudi Arabia and its partners. The Houthis' current offensive is occurring at the same time as Saudi Arabia and the UAE are reconsidering the efficacy of their direct involvement in the war. In early November, the UAE began moving significant numbers of its troops out of Yemen. While the UAE states that this is simply a troop rotation, it is worth noting that along with the troops, the UAE is also moving out much of its hardware, which is unusual if this is indeed a troop rotation (Khaleej Times, November 3).
Additional Pressure Points
As part of their strategy to exert pressure on the coalition—in particular on Saudi Arabia—the Houthis and allied units of the Yemeni Army continue to launch hit and run operations along Saudi Arabia's southern border. In what appears to be an escalation of the cross border attacks, on November 5, Houthi forces seized—and briefly held—the Saudi border town of al-Rabu'ah. [1] While the attacks have not been covered or documented by Western or Gulf-based media outlets, the Houthis have posted hours of video on YouTube that purports to show their forces attacking what appear to be elements of the Royal Saudi Land Forces (RSLF), Saudi towns and numerous border posts.
In addition to maintaining, if not intensifying, their cross-border attacks on Saudi Arabia, Houthi media outlets claim that the Houthis and elements of the Yemeni Armed Forces have successfully targeted Saudi and Emirati naval ships off Yemen's Red Sea coast. These attacks have not been confirmed by Saudi Arabia or the UAE. However, the Yemeni Navy does have Chinese C-802 anti-ship missiles in its inventory so such attacks are possible.
Conclusion
It is unlikely that the current counter-offensive will result in the Houthis and their allies regaining control of Aden and the parts of southwest Yemen that they briefly controlled in mid-2015. The Houthi leadership and the northern elites allied with them know that they cannot retake, much less secure, all of southwest Yemen, even if Saudi Arabia and its partners cease military operations in the country.
However, the counter-offensive shows Saudi Arabia and its partners that seven months' of intense aerial bombardment has done little to impede the Houthis' and their allies' ability to plan and execute complex offensives. While the counter-offensive does have important strategic aims, its primary purpose is to strengthen the Houthis' and their allies' bargaining position in Geneva, if—and when—talks begin.
Michael Horton is an analyst whose work primarily focuses on Yemen and the Horn of Africa.
Notes
1. The video purports to show Houthi and allied Yemeni Army units in action against the RSLF in al-Rabu'ah, a town located in Saudi Arabia's Asir region that is home to ethnic Yemenis, some of whom are Zaidi Shi'a. The video can be seen at https://www.youtube.com/watch?v=3AJy05cNJ-c.
2. See: https://www.janes.com/article/55592/yemeni-rebels-claim-third-anti-ship-missile-attack.