The Hunt for Pakistan's Most Wanted Terrorists
Publication: Terrorism Monitor Volume: 7 Issue: 34
By: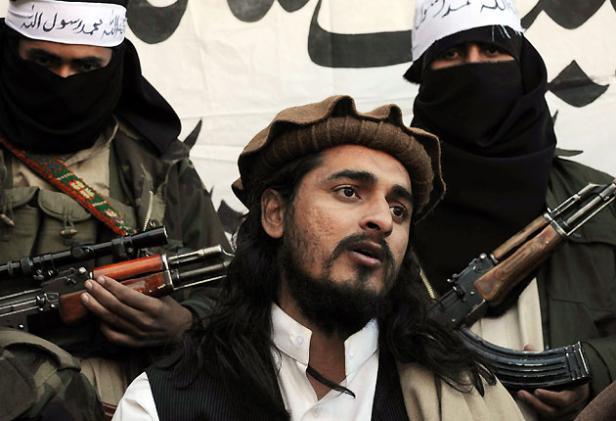 Despite the fact that the Pakistani military has pushed Taliban and al-Qaeda fighters out of 90 percent of their stronghold in the South Waziristan tribal agency bordering Afghanistan, there are no indications as yet of weakness on the part of the Taliban. The Taliban have instead stepped up their suicide attacks on major cities like Peshawar, Islamabad and Lahore, hitting military targets and security checkpoints as well as civilian positions. All of these activities are carried out in a very coordinated and disciplined way which reveals a determined and well-knitted network across the country. It is a fact that Pakistan's military operations and the fear of increasing drone attacks have collapsed their communication system in the tribal areas, but this deficiency has been covered by the Taliban and their "sleeper cells" in southern Punjab (Dawn [Karachi], October 24). So far, the military operation has been successful in reclaiming territory from the Taliban but has failed to put an end to the increasing wave of suicide blasts that have crippled the socio-economic, educational and political spheres in Pakistan.
.
The Pakistani government has come to the realization that unless the senior leadership of the Taliban is nabbed, there can be no end to terrorist activities in the country. For this purpose, it has announced rewards for the capture or killing of top Taliban leaders (Dawn, November 2). The following is a brief description of the top Taliban leaders who are sought by Pakistani authorities for their involvement in terrorist activities.
Hakimullah Mahsud
The Taliban's 28-year old commander, Hakimullah Mahsud, is a tough and ruthless militant who became the new Taliban chief after his predecessor Baitullah Mahsud was killed in a U.S. drone attack in South Waziristan. Hakimullah was a close confidant of Baitullah, serving as his driver, spokesman and then commander of strategically important tribal areas like Khyber, Kurram and Orakzai agencies. It was in these tribal agencies that his strong military skills and ambitions came to the fore. In 2007, Hakimullah established his military strength when he took some 250 Pakistani soldiers hostage for more than two months in South Waziristan. However, it was in Khyber, Kurram and Orakzai that he took an independent role and used the power of the media to get himself recognized as the new top leader of the Tehrik-e-Taliban Pakistan (TTP). It was Hakimullah who disrupted the NATO fuel supply lines in Khyber and Peshawar and took responsibility for destroying more than 600 NATO vehicles and containers (The News [Islamabad], September 1).
Hakimullah Mahsud is believed to be behind all the major suicide attacks in Pakistan. He has accepted responsibility for the majority of attacks against the military and other security forces. Hakimullah is also blamed for killing Shi'a Muslims in Orakzai and Kurram agencies. He has close links with the banned anti-Shi'a sectarian group Sipah-e-Sahaba Pakistan (SSP) and its militant wing Lashkar-e-Jhangvi (LeJ).
The Government of Pakistan considers Hakimullah Mahsud its enemy No. 1, and has put a bounty of 50 million rupees ($600,000) on his head for his death or capture (Daily Mashriq [Peshawar], November 2).
Qari Hussain Mahsud
Known in Pakistan as Ustad-e-Fidayeen (Trainer of Suicide Bombers), Qari Hussain Mahsud is regarded as the most dangerous and ruthless Taliban militant in South Waziristan. He is notorious for his innovations in training child suicide bombers. Qari Hussain is the cousin of TTP Chief Hakimullah Mahsud and was an LeJ operative before joining the TTP. He is considered to be the right hand of Hakimullah, who supported him in reaching the top echelons of the TTP.
Qari Hussain carries a bounty of 50 million rupees ($600,000) from the Government of Pakistan (Daily Jang, November 2). He is one of the most sought-after militants, having taken responsibility for suicide attacks on sensitive government offices, including two attacks on the Federal Investigation Agency (FIA) in Lahore and another on the Manawan Police Training Center in the same city. Early this year, the government claimed that Qari Hussain had been killed by security forces but he appeared alive before the media to refute these reports. In the aftermath of Baitullah Mahsud's death in a drone attack in August, Qari Hussain has been wreaking havoc with a series of suicide attacks on the four main cities of Peshawar, Rawalpindi, Lahore and Islamabad (Geo TV, November 3).
Maulana Waliur Rahman
The 35-year-old Maulana Waliur Rahman is considered to be the only politically mature person in the TTP ranks in Waziristan. He used to be the most trusted advisor of Baitullah Mahsud, supervising the financial affairs of the widening Taliban movement (The News, September 1). Maulana Waliur is believed to be a good manager and ideologue but not a skilled fighter. He never fought in Afghanistan against the USSR nor against U.S.-led coalition troops. He joined the ranks of the Pakistani Taliban only five years ago when Baitullah emerged as Taliban leader after the death of former leader Nek Mohammad Wazir in a U.S. drone attack.
Waliur Rahman is not as aggressive as Hakimullah. He has a religio-political background associated with the Jamiat Ulema-i-Islam (JUI)'s Fazlur Rahman group. Unlike the majority of TTP leaders, he completed his religious education, doing so in a well-known seminary in Faisalabad known as Jamia Islamia before teaching in a madrassa for several years in South Waziristan. Waliur Rahman follows the Deobandi school of thought unlike Hakimullah Mahsud and Qari Hussain Mahsud, who follow the Salafist interpretation of Islam. This is believed to be one of the main reasons that al-Qaeda's leadership did not prefer him as the new TTP Chief despite the fact that the emissaries of Taliban Supreme Leader Mullah Muhammad Omar had opted to declare him the chief of the TTP after Baitullah's death. Al-Qaeda wanted an aggressive leader like Hakimullah who could advance their ideology in the region and capitalize on his strong links with LeJ in the mainland of Pakistan (AKI, September 10). Waliur Rahman's head also carries a bounty of 50 million rupees ($600,000). Currently, he is the TTP chief for South Waziristan.
Maulvi Faqir Mohammad
Maulvi Faqir Mohammad is the strongest TTP commander based outside Waziristan. He is regarded as a skilled guerilla fighter who has been active in the region since the late 1980s. The 39-year old Maulvi Faqir belongs to the Mohmand tribe and was born and raised in the Mamond region of Bajaur – a strategically important tribal agency bordering Afghanistan's Kunar province in the west, and Pakistan's Malakand and Swat region in the east.
Known locally as "Commander Faqir," he is suspected to have close ties with al-Qaeda's deputy leader, Dr. Ayman al-Zawahiri. He is believed to have hosted a dinner for al-Zawahiri in January 2006 in Damadola (Bajaur). The home was blown up by a U.S. drone strike but al-Zawahiri had left just minutes before (Daily Mashriq, January 23).
Maulvi Faqir belongs to a religious family that fought in Afghanistan against the Soviets and later alongside the Taliban. He went to Afghanistan along with his two sons to wage jihad in the wake of the U.S. invasion of Afghanistan in 2001. At that time he was an active leader in the Tehrik-e-Nifaz-e-Shariat-e-Mohammadi (TNSM). TNSM chief Maulana Sufi Mohammad is considered to be his mentor in jihad. Before joining the TNSM, Maulvi Faqir was a local leader of Jama'at-e-Islami – a religio-political party.
Maulvi Faqir is wanted by the government of Pakistan for his alleged ties with al-Qaeda and sabotage activities under the umbrella of the TTP. The reward for his head is 15 million rupees ($180,000) (Dawn, June 29). Maulvi Faqir was a strong contender for the top post in the TTP after the death of Baitullah, but the Taliban Shura (council) was determined to keep the top leadership post in Waziristan.
Maulana Fazlullah
Once the most dreaded person in the scenic valley of Swat, Maulana Fazlullah has been in hiding since April when the Pakistani military launched a heavy offensive against his banned militant outfit, TNSM. The 34-year-old Fazlullah has led TNSM since 2002 when his father-in-law and TNSM founder Maulana Sufi Mohammad was jailed upon return from Afghanistan, which he had crossed into illegally with several thousands of armed volunteers (including Fazlullah) to wage jihad against U.S.-led Coalition troops. Fazlullah re-organized the TNSM and made the movement more radical by launching a pirate FM radio station from his madrassa in Imam Dheri, Swat. He soon became popular and earned nicknames like "FM Mullah" and "Radio Mullah" (see Terrorism Monitor, May 26).
Fazlullah mobilized the people in Malakand through his FM radio and recruited an army of volunteers numbering around 12,000. He preached against women's education and torched some 300 girls' schools in the area. His men put a ban on polio vaccinations, NGOs, and playing music. He challenged the writ of the government and declared his own brand of Shari'a in Malakand before expanding from Swat into Buner district. At this point Fazlullah went too far, sparking a serious reaction from the government, which dismantled the TNSM movement in Malakand. Several TNSM leaders were killed or arrested while others went into hiding, including Fazlullah, who is believed to have been injured in the military offensive (Daily Times [Lahore], July 9).
Fazlullah received his religious education from Sufi Mohammad's madrassa, Jamia Mazahir-ul-Uloom, in the Maidan village of Lower Dir. It was here where he came under the influence of the Wahhabi school of thought. He is now wanted with a bounty of 5 million rupees ($60,000) on his head.
While government forces continue their offensive in South Waziristan, it has become apparent that the death or apprehension of the region's leading militant commanders will be the key to eliminating the terrorist threat looming over Pakistan.