The Modernization of China's Border and Coastal Defense Infrastructure
Publication: China Brief Volume: 10 Issue: 3
By: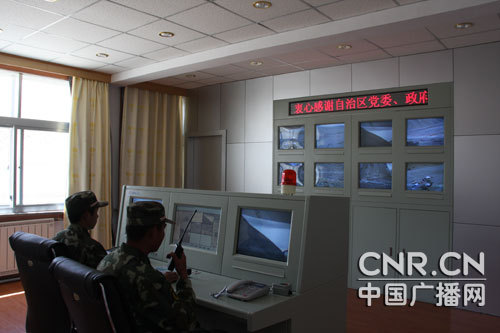 From January 29 to January 31, the National Committee on Border and Coastal Defense of the People's Republic of China (PRC) held its fourth meeting in Beijing. The meeting was attended by the top echelons in the Chinese Communist Party (CCP) and the People's Liberation Army (PLA). The Committee is under the directive of the Chinese State Council and Central Military Commission (CMC) and was previously convened in 1994 under former President Jiang Zemin. Charged with the coordination of China's vast border and coastal defense with different military regions, border or coastal provinces, and border police authorities assigned to protect China's homeland security, the Committee's monumental task is of particular importance to the Chinese leadership. Revelations from the meeting about the completion of a massive infrastructure project, which includes roads, tunnels, fences, and coastal defense installations among other units that began in 1994 reflects the coming of age of China's defense infrastructure, which not only serves military but also civil-economic purposes (Xinhua News Agency, February 1).
According to reports from the official Xinhua News Agency, in 1994 Chinese leaders committed more than 4.7 billion renminbi to start a massive border and coastal defense infrastructure development project that was set in motion at the Committee's third meeting held the same year. In 2005, the title of the National Border Defense Committee was changed to the National Border and Coastal Defense Committee to accelerate the development of border and coastal defense by placing both areas under a unified command. Each military region, coastal province, prefecture and county was required to establish a border and coastal defense committee (Xinhua News Agency, January 28, January 29, February 1, February 2).
Since then the PLA has reportedly constructed 25,000 kilometers of maritime border patrol tunnels, 7,000 kilometers of fences, and at least 3,000 border demarcations, watchtowers, coastal defense installations, harbors and tarmac as part of this national project. The completion of a sentry post reportedly located in Medog County of the Nyingtri Prefecture in the Tibet Autonomous Region (TAR)—bordering the disputed Arunachal Pradesh region—late last year apparently marked the completion of a nationwide surveillance system that serves as a component of this colossal infrastructure project. The Chinese media dubbed this network "China's Digital Great Wall" (Xinhua News Agency, February 2). According to a report in the South China Morning Post (Nanhua Zaobao)—a Hong Kong-based newspaper—the completion of the "digital surveillance system" (shuzi jiankong xitong) was an integral part of China's national security strategy and finished at the end of 2009. The number of surveillance sentry posts reportedly number in the thousands, and fiber optic cables were used to connect these posts to 10 control centers. According to the same report, all border patrol stations with more than 100 soldiers have been linked up to this surveillance system (Xinhua News Agency, February 2).
A member of the Committee cited by the official Xinhua News Agency stated that the completion of these installations reflect the development of China's border and coastal defense from a scattered, single-mission-oriented, incompatible system to a diversified, well-connected, comprehensive system, which serves military, political, economic and social benefits (Xinhua News Agency, February 1). Furthermore, the digitization of Chinese border surveillance systems can assist the Chinese military in combating the so-called "Three Evils," which Beijing has identified as "terrorism, separatism and religious extremism." The system will also reportedly help stem human smuggling, illegal immigration, drugs and other unlawful activities (Xinhua News Agency, February 2).
In his remarks at the opening ceremony for the Committee meeting, Defense Minister General Liang Guanglie stated that with the completion of the system the work of border and coastal defense "must be enhanced for national interests." Defense Minister Liang emphasized that, "Defending China's Sovereignty, territorial security and maritime interests should be a top mission of the country's border and coastal defense work" (Xinhua News Agency, January 29; Global Times, January 29).
In the final analysis, the completion of this massive infrastructure network clearly strengthens China's ability to enforce its border and coastal defense through hardening control of key places and increasing mobility along border and coastal areas. The modernization of China's defense infrastructure can be both a source of stability for China and neighboring countries as well as pose unique challenges to those with whom China has territorial disputes.
***
Senior Chinese leaders that attended the fourth Committee meeting include: President Hu Jintao, Premier Wen Jiabao, Politburo Member Li Changchun, and Politburo Standing Committee Member and Head of the Central Political and Legislative Committee Zhou Yongkang, CMC Vice Chairman Xu Caihou, CMC Vice Chairman Guo Boxiong, Secretary of the CCP Central Secretariat Ling Jihua, Defense Minister General Liang Guanglie, Secretary-General of the State Council Ma Kai, Minister of Public Security Meng Jiangzhu, State Councilor and Hu confidante Dai Bingguo, CCP Central Military Commission Member and Chief of General Staff General Chen Bingde, CMC Member and Director-General of the PLA General Political Department General Li Jinai, CMC Member and Director of the General Logistics General Liao Xilong, Chinese Navy Commander and Admiral Wu Shengli, and Chinese Air Force Commander Xu Qiliang, among others (Xinhua News Agency, January 29).