The Implications of the Arrest of Imran Khan on Pakistan's Stability
Publication: Terrorism Monitor Volume: 21 Issue: 10
By: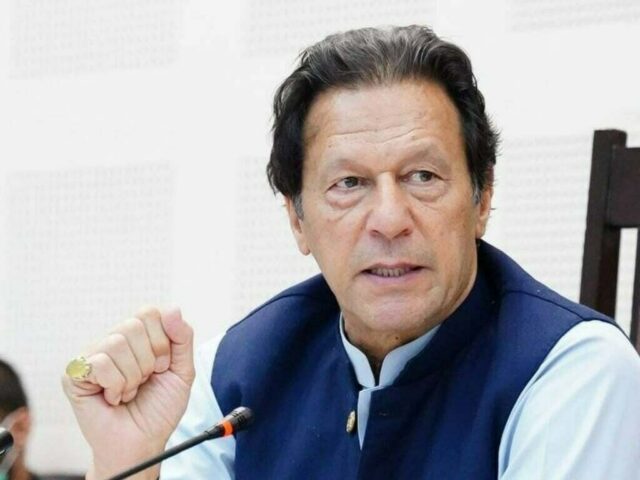 [Editor's Note: This is a developing story. Since the writing of this article, the Islamabad High Court (IHC) has declared Imran Khan's arrest "invalid and unlawful," releasing him from jail and granting Khan two weeks of bail in the Al-Qadir Trust corruption case and 10 days of protective bail for the three charges of terrorism he faces. Further, the IHC has decided that Khan may not be arrested again until May 15 for any cases filed before May 9; similarly, he may not be arrested until May 17 for any cases filed after this date (Dawn, May 12). Whether this move will deescalate the tense situation in Pakistan is not yet known.]
Pakistan's former Prime Minister Imran Khan and his party, Pakistan Tehreek-e-Insaf (PTI) (also known as "The Justice Movement"), have been facing terrorism charges. This comes after the current coalition government, led by Shehbaz Sharif, launched a crackdown on PTI in March. At that time, PTI supporters were set to hold a rally in Lahore to kick off the election campaign in Punjab and Khyber Pakhtunkhwa provinces (Business Recorder, March 9). Pakistani authorities ultimately arrested Khan at the Islamabad High Court on May 8 as part of a corruption case, for which he was attending a hearing. His arrest has sparked countrywide protests and brought normal life and business activities in Pakistan to a halt (Dawn, May 9).
Dozens of court cases have been filed against Khan and his party leaders. Many PTI leaders and activists have been detained for various charges, to include terrorism (Express Tribune, March 20). For example, a former minister in Khan's cabinet, Fawad Chaudhary, another former minister, Sheikh Rashid, Khan's nephew, Hassan Niazi, and former lawmaker Ali Zaidi are among the PTI activists who have been arrested. Ultimately, these terrorism cases against Khan, his party, and its followers reflect the goal of side-lining Khan ahead of the coming national election. These are to be held after July, when the present National Assembly's five-year term comes to an end.
However, the question remains as to whether the strategy of cracking down on Khan and PTI will backfire and, if so, if the move might lead to violence. The countrywide protests that followed Khan's arrest suggest that the former may be the case, as his arrest has only increased Khan's popularity among his supporters.
Detailing the Terrorism Charges Against Khan
The allegations of terrorism levelled against Khan and his party include the following:
The Islamabad Police arrested 316 of Khan's supporters for allegedly attacking police officers and causing chaos outside the Federal Judicial Complex (FJC) when Khan appeared there on March 18 for a court hearing. The capital police also filed a First Information Report (the first step of the investigative process in Pakistan), which included charges of terrorism against Khan and the top leadership of PTI (Dawn, March 22);
Shehbaz Sharif's present government stated in a press release that PTI was "not a political party, but a clique of militants trained by banned outfits for which there is evidence and proof, so it was decided to take action in this regard according to the law" (Dawn, March 20); and
Amir Mir, the provincial information minister in the caretaker Punjab government, revealed at a press conference that some militants from Khyber Pakhtunkhwa province, who belonged to Tehreek-e-Nafaz-e-Shariat-e-Mohammadi (TNSM) and who were close to the late Maulana Sufi Mohammad, were present outside Khan's residence in Lahore (Express Tribune, March 16). Before his death in 2019, Sufi Mohammad was a radical cleric and militant leader from the Swat Valley, who founded TNSM to impose sharia law there and in the surrounding areas. At TNSM's peak in 2007-2008, Sufi Mohammad led 3,000 Taliban militants (Arab News, July 11, 2019).
Around a dozen political parties in the ruling coalition are political opponents of the Khan-led PTI. They were, however, in opposition until April 2022, when Khan's government was removed through a "no confidence" vote (Aljazeera, April 9, 2022). Now, however, these parties will face political headwinds contesting PTI, which is currently the most popular party in Pakistan and therefore considered the likely winner of the coming election (which must be held before October 13 of this year, constitutionally). As such, the possibility that the terrorism charges levied against Khan and his party are of a political nature cannot be ruled out.
Khan's Taliban Trail?
During his time in office, Khan always preferred talks with the Tehreek-e-Taliban Pakistan (TTP), or "Pakistani Taliban," and opposed military operations in the tribal areas where the TTP and allied militants enjoyed safe havens. The Khan administration's focus on reconciling with the TTP by dialogue has the former PM's critics to deride him as "Taliban Khan" (Newsweek Pakistan, October 4, 2021). Khan also called the "War on Terror" an "American war" and criticized the administration of former president General Pervez Musharraf. General Musharraf's joining the war on terror, Khan said, led to the deaths of 80,000 Pakistanis and resulted in huge economic losses (Pakistan Today, February 13, 2022).
As a result of these views and talks with TTP, Khan became an easy target for his political rivals, who pillory his party as a "clique of militants." During an in-camera session of the National Assembly, the Chief of the Army went so far as to allege that the spike in terrorist attacks in Pakistan in 2023 had been caused by Khan's policies toward the TTP (Dawn, April 15, 2023). Nevertheless, PTI is relying on the judiciary and the Supreme Court to adjudicate the charges brought against Khan. For example, a Pakistani court granted protective bail to Khan in March in a case related to the terrorism charges (Express Tribune, March 21). In addition, the current government likely wants to delay elections and use security and financial constraints as justification for the delay in holding the polls. Khan approached the Supreme Court on this issue, which has fixed May 14 as the date for polls in Punjab and Khyber Pakhtunkhwa provinces (Dawn, April 4).
Conclusion
The security challenges have become more severe for the cash-strapped and politically volatile Pakistan. The current government, ironically, seems to be using the mantra of terrorism charges against Khan at a time when it must invest its energies to eradicate more specific threats of terrorism. Moreover, the crackdown on Khan and PTI ahead of elections seems to have backfired so far, as it has only created more public sympathy around Khan. With Khan's arrest, his political opponents in the government seemingly have made him into more of a heroic, potentially martyr-like, figure among his followers.