Brief: ISWAP Attacks Northern Nigerian State of Jigawa for First Time
Publication: Terrorism Monitor Volume: 21 Issue: 10
By: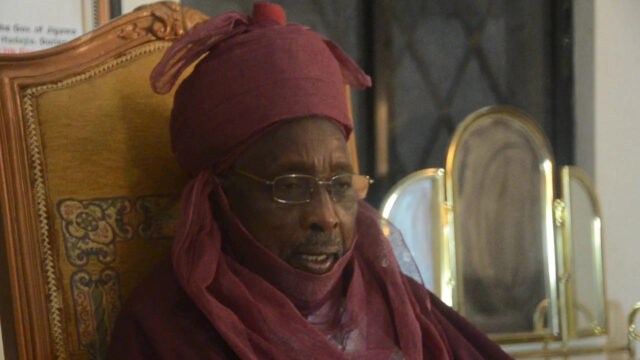 In July 2021, an emir in Jigawa State in northern Nigeria announced that Jigawa was "the most peaceful state in the country" and that the state had "no problem [with] Boko Haram," referring to Islamic State in West Africa Province (ISWAP) (dailypost.ng, July 6, 2021). The emir's claims were not without merit because Jigawa had at that time—and indeed until April of this year—remained impervious to ISWAP, even while all of its neighboring states fell victim to the group's attacks. Jigawa's bordering states, for example, include:
Yobe, which has seen some of ISWAP's largest massacres and is the birthplace of the main founders and leaders of the group's predecessors, including Abdur-Rahman Muhammed Ali al-Barnawi, Muhammed Yusuf, and Abubakar Shekau;
Bauchi, where the group's first major attack—a prison break which freed 750 members—occurred in 2009, among a series of subsequent attacks in the state, and where the al-Qaeda-affiliated faction Ansaru kidnapped and killed seven foreign engineers in 2013 (premiumtimes.ng, March 9, 2013);
Kano, where the group's first urban massacre took place in January 2012, among subsequent large-scale bombings, and where Ansaru kidnapped and killed a German engineer in 2023 (punch.com, January 4, 2020); and
Katsina, where Ansaru kidnapped a French engineer in 2013, who later escaped from their hideout in Kaduna State, and where Shekau claimed the abduction of several hundred schoolchildren in 2020, although bandits later released them for an undisclosed amount in ransom (france24.com, November 18, 2013).
The latest ISWAP attack in Jigawa on April 14, according to the group, targeted and killed three Christians in a bombing (humanglemedia.com, April 14). Although the fact that it occurred in Jigawa was unique, it was consistent with broader ISWAP trends. First, ISWAP has been continuously finding new states to target since April 2022, ranging from Taraba in central Nigeria, Edo and Ondo in southern Nigeria, and now Jigawa in northern Nigeria (see Terrorism Monitor, October 7, 2022). Second, ISWAP has consistently targeted Christians and their churches. The group was accused by the Nigerian government of carrying out the Catholic Church attack in Ondo State that killed more than 30 worshippers in June 2022 (aljazeera.com, June 9, 2022).
ISWAP may not have its own cells in Jigawa, however, or if it does, they may be relatively small and scattered. Rather, whatever members ISWAP has in Jigawa may be mixing with groups of bandits, which have been spreading from their "traditional" strongholds in northwestern Nigerian states like Zamfara and Katsina into Jigawa. Less than one year before ISWAP's first claimed attack in Jigawa, for example, there was an increase in attacks attributed to bandits reported in the same state (vanguardngr.com, August 12, 2022).
ISWAP has copied Shekau's methods in Katsina, where his group collaborated with those that had kidnapped the schoolchildren and generally established cells among other groups of bandits in the region (see Terrorism Monitor, July 28, 2020). ISWAP's efforts to expand its influence across Nigeria have involved linking up with bandit groups. As such, collaboration between bandits and ISWAP in the Jigawa attack would be consistent with such a strategy, as might ISWAP's other attacks in Central Nigeria since last year. In fact, ISWAP might prove to be more successful in entrenching itself in Jigawa than it has been in northwestern and central Nigeria, due to the fact that Jigawa is closer to ISWAP's geographic and ethno-religious epicenter in Borno State.