Brief: Belgium Grapples with Lasting Impact of Islamic State Attacks
Publication: Terrorism Monitor Volume: 21 Issue: 10
By: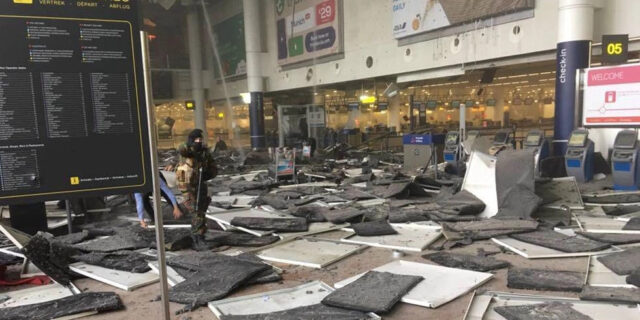 On May 6, Belgium's prosecutor's office announced that it arrested seven Islamic State (IS) supporters, including at least four from Chechnya, who were plotting attacks in the country (kavkaz-uzel.eu, May 6). The counter-terrorism operation is notable because IS has otherwise been largely absent from the European security environment since the group lost its "territorial caliphate" and its "caliph," Abubakar al-Baghdadi, in 2019. The operation nevertheless indicates that the possibility for terrorist attacks in Belgium—if not Europe more broadly—still remains.
Coinciding with these arrests, Belgium also arrested an Iraqi who had been a part of al-Qaeda in Iraq (AQI) or one of its successor groups. He had allegedly participated in bombings of the Green Zone in Baghdad in 2009 and 2010, which killed more than 375 and injured more than 2,000 (kxan.com, May 5). Although there are concerns in Belgium that the arrest of an Iraqi and several Chechens may unfairly lead to backlash against these ethnic groups or immigrants more broadly, the arrests have prompted heightened awareness of the continued risk of terrorism (nationalnews.com, May 6).
These arrests all also come shortly after Belgium held a day of mourning in March for the 32 people killed in the IS attacks on the Luchthaven Zaventem Airport in Brussels and the Maelbeek metro station in 2016 (politico.eu, March 22). Belgium is still dealing with the aftereffects of these attacks, with the trial of the suspected attackers still ongoing seven years later (voanews.com, April 12). One of the suspects, the Tunisian Soufyan Ayari, had fought with IS in Syria and was wounded in al-Raqqa in 2014, but when he saw "no consideration for human lives" in the Western bombing campaign against IS, he decided to carry out attacks for the group in the West itself.
Part of the reason why the participants in the metro station and airport attacks are still on trial seven years after the fact relates to legal technicalities they seek to exploit. The suspects, for example, have been complaining about lengthy strip searches before each court appearance, which have caused delays in proceedings. There are further allegations that Flemish officials are pleased to see a "francophone trial" become bogged down, with the procedure falling victim to Belgium's endemic struggle over its dual Flemish and Walloon identity. In addition, there are allegations that the prosecutors do not believe a jury trial is ideal for terror cases in general, and are therefore trying to delay this case in particular as much as possible, in order to demonstrate the inability of a jury trial to provide swift justice (lemonde.fr, January 10).
The recent Belgian arrests and ongoing court case may represent a microcosm of the future of jihadism in Europe. IS and al-Qaeda are not strong enough, at least in terms of their centralized leadership, to mastermind large-scale attacks in the West as they conducted in the past decade. Nevertheless, small cells or lingering sympathizers may seek to conduct small-scale attacks, but will often be disrupted by intelligence and security services. Regardless, justice in these court cases will likely become bogged down by various technicalities, while the memories of the major IS and al-Qaeda attacks of the past decade will continue to traumatize Europeans for at least another generation.