The Ukrainian Crisis and Lukashenka's Rating
Publication: Eurasia Daily Monitor Volume: 11 Issue: 76
By: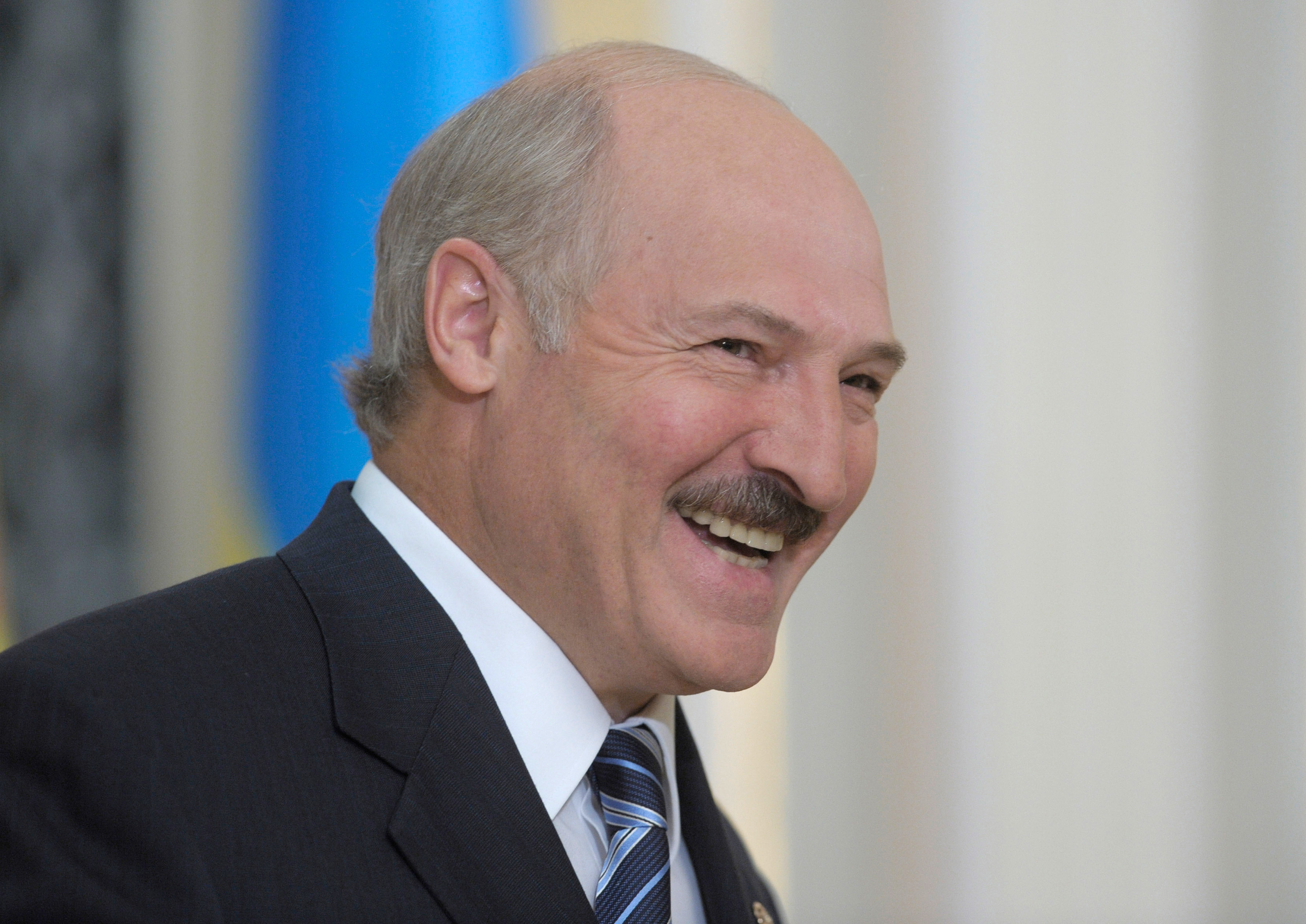 According to the March 2014 national survey by the Independent Institute for Socio-Economic and Political Studies (IISEPS), the most reputable Belarusian polling firm funded by the West and registered in Lithuania, the electoral rating of President Alyaksandr Lukashenka has climbed five percentage points since December 2013 and reached 39.8 percent. This many people would vote for Lukashenka if presidential elections were held "today." Likewise, the share of those trusting the Belarusian leader has risen from 37.7 percent to 45.9 percent (https://naviny.by/rubrics/politic/2014/04/16/ic_articles_112_185225/).
Throughout most of Lukashenka's tenure, his rating closely correlated with the public perception of the state of Belarus's economy, especially with the dynamics of personal income. This was the case just recently. Thus, between September and December 2013, real incomes fell, and so Lukashenka's electoral rating declined from 42.6 percent to 34.8 percent. But the economy continued to deteriorate after December. With wages virtually frozen, prices went up, especially for utilities and public transport; also inflation over the first quarter of 2014 was 4.9 percent, and domestic reserves of hard currency shrank even more. As a result, bank account holders who keep their savings in Belarusian rubles cannot help but fear that a devaluation is around the corner (https://naviny.by/rubrics/politic/2014/04/16/ic_articles_112_185225/).
The fact that Lukashenka's rating has nevertheless risen is attributed to the vastly enhanced public image of Belarusian stability against the backdrop of pandemonium in Ukraine. Suddenly a well-worn propaganda cliché—stability—has gained real substance in the people's perception. Not just Lukashenka's ratings, the geopolitical leanings of Belarusians have shifted as well, according to the IISEPS's polls. For example, if Belarusians were faced with the choice of either unification with Russia or accession to the European Union, 51.5 percent would vote for the former option and only 32.9 percent for the latter. Just in December, the ratio was 36.6 percent versus 44.6 percent, respectively. Likewise, in a hypothetical referendum on accession to the EU, only 30.2 percent would vote for it, whereas 44.3 percent would vote against. In December, the ratio was 35.9 percent to 34.6 percent. Such a shift during just one quarter is fairly unusual. On the one hand, Russian TV broadcasts continue to sway most Belarusians. On the other hand, the EU's actions in defense of Ukraine have come across to many as half-hearted and pitiful (https://naviny.by/rubrics/politic/2014/04/16/ic_articles_112_185225/).
By now, Lukashenka's stature may have gained even more (since March) owing to some important contacts he has had. On April 18, Dmitry Mazepin, Deputy Chairman of the Uralkalii's Board of Directors, paid a visit to the Belarusian leader. The possible resumption of joint trading operations with that Russian company was discussed (https://naviny.by/rubrics/economic/2014/04/18/ic_articles_113_185251/). Mazepin had bought most of the Uralkalii's shares previously owned by Suleiman Kerimov, whom Lukashenka blamed for foul play leading to the severance of ties between the Belarusian and Russian potash producers, to plunging world potash prices, and to Belarus losing export revenues. The fact that it was the Russian partner that actually solicited the resumption of collaboration looks like a vindication of Lukashenka's aggressive response to the dissolution of the joint trader, including the arrest of Uralkalii's former CEO.
Secondly, on April 17, Lukashenka carried out a telephone conversation with Prime Minister Donald Tusk of Poland on the latter's initiative (https://wiadomosci.gazeta.pl/wiadomosci/1,114881,15817340,Tusk_rozmawia_o_Ukrainie_z_Lukaszenka__Jaceniukiem.html?utm_source=RSS&utm_medium=RSS&utm_campaign=10199882). The two statesmen discussed the situation in Ukraine. In theory, such contact is not supposed to look unusual, but the West's lasting ostracism of the Belarusian leader, including subjecting him to travel sanctions, has in fact made the phone call in question extraordinary and may testify to a suddenly more respectful treatment of Lukashenka by his Western colleagues. To be sure, in Poland, there is no single stance vis-à-vis Lukashenka, and Polish Foreign Minister Radek Sikorski is often perceived as the utmost hawk in this regard. Interviewed by the Washington Post (April 18), Sikorski averred that "the people who should be most worried by what they have heard from the Kremlin are the countries that have large concentrated Russian minorities. That is Kazakhstan, Belarus and, indeed, Latvia" (https://www.msz.gov.pl/pl/aktualnosci/msz_w_mediach/wywiad_ministra_radoslawa_sikorskiego_dla_dziennika_the_washington_post__18_kwietnia_2014_r_). Unlike Kazakhstan and Latvia, however, Belarus has neither a "large" nor "concentrated" Russian minority. According to the census of 2009, ethnic Russians account for 8 percent of Belarus's population (naviny.by/rubrics/…/ic_media_infografic_116_3990/)—compared with 25 percent in Kazakhstan (https://www.advantour.com/rus/kazakhstan/people.htm) and 28 percent in Latvia (https://www.visitlatvia.lv/ru/jetnicheskij-sostav-naselenija-latvii). On the other hand, it remains to be seen whether the Belarusians' somewhat blurred identity may make them an easy victim of further Russian expansion anyway.
It is, for example, symptomatic that the non-governmental organizations (NGO) speaking on behalf of Belarus's ethnic minorities have come up with a joint appeal to Vladimir Putin to defend the population of southeast Ukraine from the "Bandera-fascist junta," by which they mean the provisional government in Kyiv. Not only three NGOs with "Russian" or "Rus'" in their names but also one Tatar-Bashkir and one Dagestani NGO put their signatures under this appeal. Moreover, as the leader of the NGO "Russian Home" Andrei Gerashchenko pointed out, 80 percent of culturally Russian NGOs in Belarus are made up of ethnic Belarusians; they are keen on safeguarding their "cultural-historical space" but never question Belarus's sovereignty. According to Gerashchenko, if "radical nationalist groups that uphold the legacy of Nazi collaborators and deny the feat of the partisans and the 9th of May victory were to come to power," a "repetition of the Ukrainian scenario" would become real (https://naviny.by/rubrics/society/2014/04/17/ic_articles_116_185241/).
What is going on, however, may be perceived as the realization of a rather different scenario, with Lukashenka acknowledging that "Belarusians and Russians are one people" perhaps on 20 different occasions. It may be that he understands the potential implications of such pronouncements after all. "Our statehood is unshakable, and all sorts of talk that tomorrow Belarus will join some other states is unacceptable," Lukashenka said during his Easter visit to the Orthodox Church of Holy Spirit in Minsk" (https://www.gazetaby.com/cont/art.php?sn_nid=73558).
But as unshakable as the country's statehood may seem to Lukashenka, the ongoing crisis in Ukraine will keep on testing Belarus's resilience.