The United States and Political Power in Georgia
Publication: Eurasia Daily Monitor Volume: 9 Issue: 67
By: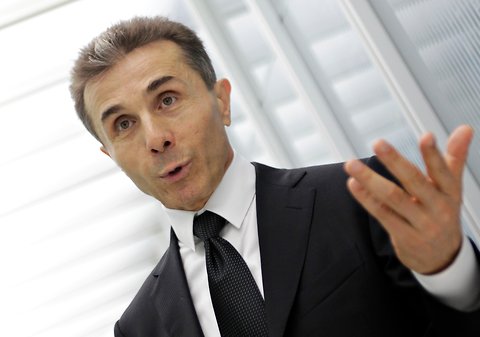 President Mikheil Saakashvili's government has so strongly cemented Georgia-US ties that even opposition politicians, such as billionaire Bidzina Ivanishvili who ignored the US until now, must reach out to Washington ahead of elections.

Georgia is unquestionably the most Western-leaning among the formerly Soviet-ruled countries. Uniquely in Georgia, moreover, contenders for political power regard the United States as an external source of legitimacy and instance of appeal. This attitude may be value-based or tactical from case to case, but it gives the US distinctive influence. Washington's word and the word of the US Embassy in Tbilisi carry great weight, are being sought out and interpreted (sometimes over-interpreted), and Georgian electoral contenders are factoring the US in various ways into their domestic political strategies.
The US takes this role seriously and sometimes gravely, both in its official foreign policy and at the level of Washington politics. American value judgments on Georgian politics and legislation add up to a continuous mentoring, significantly impacting on Georgia at pre-election and election time.
Although US officials may disclaim such a role, the United States is accepted as an external referee of Georgian politics. This role focuses on process issues far more than on policy issues. The European Union occasionally plays a similar role in Tbilisi (in the collective format of the heads of missions), but it is clearly outweighed by US activity and influence.

Thus, US organizations sponsor and conduct influential polls of public opinion; and the US Embassy is expected and often asked to assess controversial political events or legislation. Opposition parties regularly take anti-government complaints to the same embassy. Every Congressional document from Washington is minutely parsed in Tbilisi, while US officials from President Barack Obama to ambassador-designate Richard Norland are setting "tests" of democratic behavior for Georgia (Obama's "transfer of power" test, Norland's "elections as litmus test" – US Senate hearings, March 21).
Ivanishvili, whose wealth equals one half of Georgia's annual GDP, emerged recently from reclusion to launch a bid for state power with his "Georgian Dream" movement. Ivanishvili maintains long-standing, continuing business ties to Russia. He and other Georgian Dream politicians never evidenced interest toward the United States until launching their power bid, and have no record of support for Georgia's Euro-Atlantic aspirations. Theirs is an intensely provincial-parochial group within the 1990s mindset. The contrast could not be starker with Saakashvili's young, English-speaking, US-attuned, NATO-focused government.
Given the US role in Georgian politics, Ivanishvili felt compelled to move from life-long indifference to active lobbying of the US as he launched his political campaign in Georgia. Ivanishvili picked Irakli Alasania as his first and foremost ally, based on Alasania's past pro-US reputation and erstwhile diplomatic access in Washington. If this was his main added-value to the Ivanishvili campaign, it soon proved an overestimate. US and EU diplomats quietly waved him off when Alasania accused the Georgian government of planning a Syria-type, "Homs" scenario in Georgia and urged Western preventive action. Alasania, whose own party is rated in the single digits in the polls, went on to warn that the Georgian Dream coalition would not recognize the election results, unless they matched Georgian Dream's own exit poll (see EDM, March 29).

On March 30, Ivanishvili's office issued a lengthy statement demanding the cessation of public opinion polling by the US National Democratic Institute (NDI) and International Republican Institute (IRI) in Georgia, and impugning their methodology. This was Ivanishvili's reaction to NDI's semiannual poll, which shows Georgian Dream trailing far behind the governing United National Movement. The US Embassy in Tbilisi turned down the closure demand and expressed full confidence in both Institutes (Civil Georgia, March 30, 31).
Ivanishvili made Alasania and his party (junior ally to Georgian Dream) the beneficiary of Ivanishvili's first contract with a Washington lobbying firm. Meanwhile, four of Washington's most expensive lobbying firms have been hired to work for Ivanishvili and his Georgian Dream movement, according to legally required disclosure filings from the firms themselves (Foreign Policy [Washington], April 2).
The goals of this high-cost lobbying seem to be fourfold (in ascending order of significance). First, to inspire comments sympathetic to Ivanishvili and critical of the Georgian government, for playback to Georgia during the electoral campaign. Second, to impress Georgian voters that Ivanishvili qualifies for US political acceptance – an indispensable legitimating factor to any contender for power in Georgia (see above). Third, using this unprecedentedly vast lobbying apparatus, to overwhelm the debates with misinformation about Georgia (variations on the "dictatorship" theme), hoping thereby to alienate the US from Georgia. And fourth (the uppermost goal), to induce US official equidistance, not only toward Georgian political forces, but also toward any strategic outcomes of Georgia's elections.

The US officially takes the position that it is only interested in Georgia's "electoral process" and leaves it at that. This talking point is obligatory, but the lack of a follow-up is neither obligatory nor productive. It conveys the impression that the US is indifferent to the elections' strategic outcome, for its own interests or for Georgia: instead, "process" is everything. In an accompanying talking point, the US does not support any political force in Georgia. This is also obligatory; but it also suggests indifference toward the electoral contenders' differing goals and programs, which on one side involve state capture by a made-in-Russia billionaire.
Without taking sides, the US can, for example, espouse a vision of Georgia's future ahead of elections, letting Georgian voters compare that vision with those of the parties. The US's unique influence in Georgia's internal politics does carry with it a responsibility for the strategic outcomes.