TTP's Future Under the Leadership of New Emir Noor Wali Mehsud
Publication: Terrorism Monitor Volume: 17 Issue: 10
By: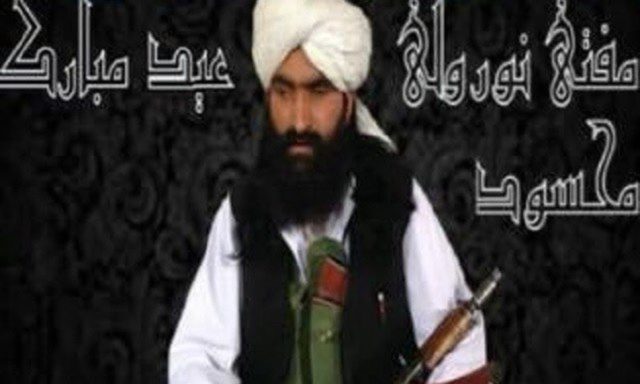 Since its establishment in 2007, Tehreek-e-Taliban Pakistan (TTP) has remained a potent threat and the most dangerous Islamist terrorist organization in Pakistan. The TTP has been involved in upwards of 1,400 terrorist attacks in Pakistan's four provinces, tribal areas, and the federal capital of Islamabad over the last 12 years (GTD, START, Accessed on May 17). The TTP under its second emir, Hakeemullah Mehsud, even masterminded a suicide attack against U.S. intelligence officials in Afghanistan that resulted in the death of seven CIA officers at Forward Operating Base (FOB) Chapman in 2009 ().  The TTP was also implicated in an attempted terrorist attack in 2010 when Pakistani-American Faisal Shahzad parked an explosive-laden vehicle at Times Square in New York City.
The TTP's first three emirs were killed by U.S. drone strikes in the tribal areas of Pakistan and Afghanistan. Baithullah and Hakeemullah were killed in these tribal areas in 2009 and 2013, respectively, and Fazalullah died in the Nangarhar province of Afghanistan in 2018. Mufti Noor Wali Mehsud was selected as emir of TTP in June 2018 following the death of Fazalullah. Noor Wali's selection was a crucial decision made by TTP's central shura (council) amid military operations and U.S. drone strikes that significantly damaged the TTP infrastructure over the past five years. The group's recent activity, however, suggests Noor Wali's appointment could help revive the TTP.
An Author, Warrior, and Ideologue 
Noor Wali's selection is remarkable in a sense, as he is considered an ideologue among jihadist circles of Pakistan. Moreover, he is an experienced and seasoned fighter having fought alongside the Afghan Taliban against the Northern Alliance forces during the Taliban-ruled Afghanistan (1996-2001), and later against Pakistani security forces after the commencement of operations against the TTP and al-Qaeda in the tribal areas of Pakistan. He has written books on jihadist strategies, history, and sharia laws. His last book, Inquilab-e-Mehsud (2017), maps the history of TTP, its operations, and highlights future jihadist strategies.
Implications 
The selection of Mufti Noor Wali Mehsud (a.k.a. Abu Mansoor Asim) has heralded a new era for TTP (Dawn, June 23, 2018). Noor Wali Mehsud appears to be an apt choice as he is a Mehsud (of the Zafarkhel subtribe) as well as a veteran and experienced jihadist with at least two decades of experience. Unlike the appointment of Hakeemullah and Fazalullah in 2009 and 2014—which proved controversial and was the cause for internal discord among TTP factions—Noor Wali's selection is hailed by all of the group's factions and there has yet to be reports of infighting.
Noor Wali's appointment appears to have unified the TTP factions under his command, which is essential to resurrecting the group. Recent terrorist attacks perpetrated by TTP in Pakistan are glaring evidence of its increased unity. The new TTP emir has also written about his aim to create a larger platform for all of the jihadist forces fighting in Pakistan and Afghanistan, which he termed  Ittehad-e-Bain ul Mujahdeen. [1] He considers the failure of jihadist forces in the region is a result of their disunity and factional fighting. He has close ties to al-Qaeda, the Islamic Movement of Uzbekistan (IMU), Chechen Islamist militants (Emirate-e-Kaukav), and Chinese militants under the Eastern Turkestan Islamic Movement. Unlike Fazalullah, he is from the tribal areas of Pakistan and remained emir of TTP's Halqa-e-Mehsud (Mehsud tribe circle of TTP). He also still maintains a firm support base there and has clout among Islamist militants based in Karachi.
Since his appointment, it has been observed that factional fighting within TTP has nearly ended, and TTP-aligned terrorist entities are now coordinating their efforts. Previously, the TTP factions—including the Sajna group, Omar Khalid Khurasani's Jamaat ul Ahrar, Mukarram Khan's Hizb ul Ahrar, and others—continued fighting one another after the death of Hakeemullah Mehsud. Further, these factions began carrying out their own operations. The fact that there have been no reported cases of infighting among contenders after the selection of a new emir is unusual compared to past appointments.
Though still far from its past ferocity, the TTP appears to be back in action, causing a surge in terrorist attacks over the past year, some of which have resulted in mass casualties. Since its inception, the TTP has been aligned with al-Qaeda and has considered itself a rival of Islamic State in Khurasan province (IS-K). In 2018, the TTP could not keep up with IS-K's pace in perpetrating acts of terrorism, but the group has proven its resilience by launching attacks on both Pakistani cities and tribal areas. In fact, since Noor Wali took charge, the TTP has been involved in some of the largest terrorist attacks in Pakistan (Pakistan Today, December 16, 2018). Most recently, the group conducted a suicide attack on police personnel at a shrine in Lahore on May 8, causing 11 fatalities and scores of injuries (Dawn, May 10).
Conclusion  
The revitalized TTP under Noor Wali appears to have grown deadlier than it has been in recent years and could potentially usher in some changes to the current jihadist landscape of Pakistan. The selection of Noor Wali could prove pivotal in resurrecting TTP, and counterterrorism forces need to view the situation seriously. If successful, the plans envisioned in Noor Wali's seminal book could be disastrous for peace and tranquility in the region. Counterterrorism policy makers in Pakistan need to reassess the threats and update their strategies and priorities.
Notes
[1] For details please see Noor Wali Mehsud, Inqilab-e-Mehsud, South Waziristan: Firangi Raj se Amreeki Samraj Tak (2017)