Evaluating the Expansion of Global Jihadist Movements in Mozambique
Publication: Terrorism Monitor Volume: 17 Issue: 10
By: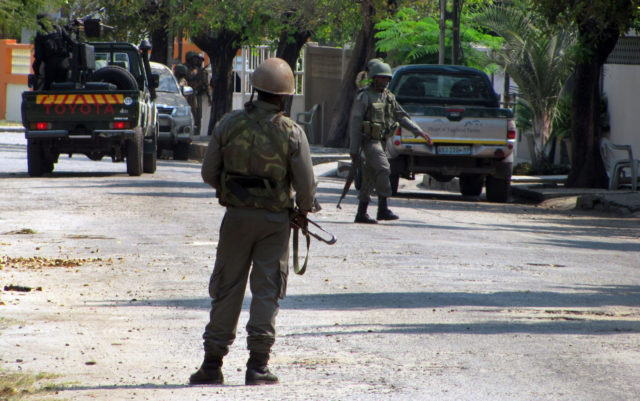 The jihadist landscape has increasingly pivoted from the Middle East to Africa, with a proliferation of both local and international terrorist organizations to the continent. The past several years has seen the growth and expansion of al-Qaeda in the Islamic Maghreb in the Sahel region and the establishment and expansion of Islamic State (IS) branches spanning most corners of the continent. Longstanding insurgencies tied to hyperlocal economic and political grievances as well as terrorist groups espousing hardline Islamist ideologies have increasingly been brought into the fold of global jihadist groups. As both al-Qaeda and IS continue to court local groups in Africa, it is important to look also to the countries where jihadist groups have not been a prominent feature of the security landscape in the past to evaluate whether these global terror networks have created in-roads and the likelihood of their expansion.
Among those countries is Mozambique, which has not been a priority for international counterterrorism forces or featured prominently in al-Qaeda or IS propaganda. The coastal East African nation has a long history of political violence between its two warring parties—The Mozambican National Resistance (Resistência Nacional Moçambicana—RENAMO) and the Mozambique Liberation Front (Frente de Libertação de Moçambique—FRELIMO)—but had not experienced notable jihadist violence until 2018, when the shadowy group Ansar al-Sunna began wreaking havoc in the country's northeastern Cabo Delgado province. Little is actually known about Ansar al-Sunna due to both a lack of reporting on the ground and a lack of public claims, propaganda, or even stated goals. While this lack of information makes it difficult to forecast the group's trajectory, it is prescient to analyze what is known about the group, IS, and al-Qaeda's strategies in Africa, and the local and regional context in which the insurgency is taking place. Mozambique is demographically unique when compared to the countries in which al-Qaeda and IS have found success or where jihadist violence is more prevalent.
Islam in Mozambique
Unlike many other countries in Africa where jihadist groups are present, Muslims represent the minority in Mozambique, with only around 20 percent of the community practicing Islam while the majority of the population is comprised of those adhering to various forms of Christianity. Islam in Mozambique, however, dates back to at least the 8th century and has transformed over several key periods, most notably with the arrival and occupation of the Portuguese, during Mozambique's fight for independence, and the arrival and spread of Wahhabism.
Islam was particularly prevalent in the north and coastal regions of Mozambique and was intimately tied to regional Swahili tradition and culture, particularly among the Bantu peoples. Those traditions continued on through much of the colonial period as these communities largely remained outside the sphere of Portuguese influence and became a major hub for the trade of ivory, rubber, and slaves. The trade boom saw Islam expand further into the mainland with the migration of people and  arrival of more Arab and Persian traders. During this period, the Islamic culture in the area was also closely tied to that of Dar Es Salam, Tanzania. The Portuguese, however, eventually began to view Islam as a challenge and worked to control these predominantly Muslim areas. Meanwhile, outside of the predominantly Muslim sphere in the north, Swiss missionaries, Dutch reformists, and other European groups worked to spread various Christian doctrines, particularly in southern and mainland areas less tied to long-standing Swahili Islamic traditions.
Presently, the majority of Mozambique's Muslim community is located in northern provinces, with upward of 58 percent of Cabo Delgado following Islam (The Conversation, June 2018). Among them are the Mwani people, a group with Bantu lineage that comprises a large percentage of the population in Cabo Delgado and from which the core of Ansar al-Sunna is reportedly drawn (Quartz Africa, June 16, 2018).
A large portion of Mwani people remained in Portuguese camps or fought with them against FRELIMO during the war for independence between 1964 and 1974, which was primarily fought in Cabo Delgado. Conversely, the majority of the largely Christian Makonde people aligned with FRELIMO to fight the Portuguese and have continued to be rewarded by the ruling FRELIMO party through pensions and political concessions. The Mwani were once considered by the Portuguese to be more open and economically savvy, but the perception has shifted and many Makonde and other Mozambicans view the Mwani as backwards or irredentists for supporting, or at a minimum, living among the Portuguese and eventually supporting the opposition RENAMO party. The Mwani are largely recognized as the original occupants of coastal Cabo Delgado but their current social status and economic standing is not reflective of their past. Portugal's relationship and influence over the coastal regions was far greater than that of the inland areas. As such, the war furthered ethnic tensions between the Mwani and other coastal people and the Makonde and inland tribes. These divisions have been kept alive by the memories of war and the ruling party's policies towards its supporters during the war, many of which migrated toward the coast. Ansar al-Sunna attributed attacks have also demonstrated this division, with Mwani people being spared in many of its attacks.
Islam in Mozambique was historically linked with the mystical sect of Sufism blended with local Swahili culture and then eventually consisting of two primary orders, the Shadhuliyya and the Qadiriyya orders. However, Wahhabism began to emerge in 1960. Haji Ahmad Haji Yussufo, the son of a prominent Qadiriyya figure, is largely credited with helping spread Wahhabism after returning from studying in Mecca. He joined other recent graduates from Saudi and other Gulf schools, most notably Abubacar Ismael 'Mangira', and began to challenge the Islamic tradition in northern Mozambique.
Wahhabism is doctrinally very different from Sufism. The country's traditional Sufi communities quickly became the target and strife between the two mounted. In 1977, FRELIMO began a brief jaunt with Marxism and religious persecution but eventually relented and established the Islamic Council, which was headed by Mangira. Subsequently, a rival organization known as the Islamic Congress was established and included many of the pre-colonial Islamic organizations, including the Sufi orders. This saw tensions build and Wahhabism spread as the Islamic Council tapped Gulf NGOs to provide scholarships for students to study abroad. It is from the Islamic Council's activity and its sub-organizations that Ansar al-Sunna reportedly emerged.
Regional Connections
As previously noted, Muslims in northern Mozambique have long been tied to Swahili traditions in the region, including those in coastal Tanzania. The population of Cabo Delgado, due to its shared border, is particularly linked with Tanzania and Mwani people live on both sides of the border. In fact, Ansar al-Sunna reportedly also refers to itself as Swahili Sunna, suggesting a reference to the Mwani's past as the original people of northern coastal Mozambique (Quartz Africa, June 16, 2018). Its claim to the coastal region, former glory, and current marginalization likely contribute to the group's discontent with oil exploration in the region and the targeting of foreign oil workers in February.
There have also been connections built between Wahhabi adherents during the sect's expansion in the early 2000s. Further, militant and smuggling networks have tied some communities in northern Mozambique to those in both Uganda and Tanzania, the latter being where many members of Ansar al-Sunna received training (Terrorism Monitor, June 14, 2018). Tanzanian authorities have noted that they have seen an increase in Tanzanians attempting to cross into northern Mozambique and have also arrested hundreds of individuals accused of setting up terrorist training camps in Mozambique (East African, August 11, 2018).
Similarly, Mozambican security forces have arrested countless Tanzanians, Ugandans, and Congolese. The arrest of Ugandans and Congolese fighters has also raised concerns over alleged links with the Allied Democratic Forces (ADF), which is now suspected of being closely linked with the emergence of Islamic State Central Africa Province. Mozambican media as well as the Ugandan government have alluded to ADF activity in Mozambique, with Ugandan officials claiming the group is sending fighters to train militants in Mozambique (Club of Mozambique, April 2).
IS and al-Qaeda Inroads
Both al-Qaeda and IS are keen on expanding and aligning with jihadist groups across Africa, and while Ansar al-Sunna has not publicly pledged allegiance to either group, pro-IS news wires have circulated images of Mozambican fighters, referring to them as "Soldiers of the Caliphate in Mozambique" and stating that a pledge of allegiance was imminent (Daily Maverick, June 13, 2018). These references, while not indicative of any material ties, do suggest that pro-IS groups have taken notice and it is likely a matter of time before the group attempts to court Ansar al-Sunna. Further, the alleged connection between ADF cells and Ansar al-Sunna raises additional concerns about potential inroads for IS.
Meanwhile, al-Qaeda has a storied history in Tanzania and maintains significant recruitment networks there. A recent study has also linked Ansar al-Sunna to the prominent and now deceased Kenyan imam, Aboud Rogo, and his Muslim Youth Center, which had close ties with al-Qaeda and al-Shabaab. However, there is little evidence of any deeper ties to al-Qaeda, and there have not been any official pledges or recent al-Qaeda propaganda referencing Mozambique.
For now, it seems that Ansar al-Sunna is predominantly local with tentative links to both al-Qaeda and IS. Both groups are likely to attempt to court the group as its ranks and profile grow. Regardless of which group, if either, enters Mozambique, the ongoing insurgency and the local dimensions of the conflict need to be carefully monitored and controlled to prevent any further expansion.