Turkey Adopts a More Cooperative Position on Nabucco
Publication: Eurasia Daily Monitor Volume: 6 Issue: 94
By: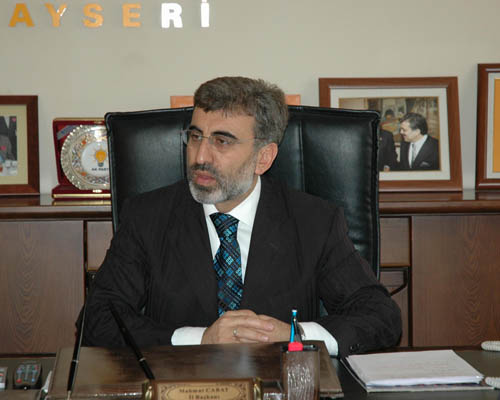 According to a senior EU official a new deal has been struck between Turkey and the EU paving the way to sign the intergovernmental agreement for the Nabucco project in Ankara on June 25. The breakthrough was reportedly made possible by Turkey dropping its uncompromising negotiating position and offering an unconditional acceptance of the EU's terms. In particular, Turkey relinquished its demand to purchase 15 percent of the gas transit at discounted prices (The Guardian, May 11). Although positive statements emerged from the EU summit in Prague last week, lending credibility to this report, the Turkish side has rebuffed claims that a concrete deal has been reached.
In response to questions about the story in the U.K. newspaper the Guardian, the Minister of Energy and Natural Resources Taner Yildiz, ruled out such a deal: "We should not interpret this [story] as yes or no… Negotiations are still under way." Yildiz added that President Abdullah Gul was in charge of conducting the negotiations for the intergovernmental agreement, and he was not aware of any date being set on signing the agreement (Referans, May 12).
One Turkish daily cited an unnamed BOTAS official who refuted the claim that Turkey had abandoned its demand for 15 percent. The same source claimed that Turkey's demand does not directly relate to the consortium building the Nabucco pipeline, and the negotiations on Nabucco would continue in May (Yeni Safak, May 13). Before departing for Baku, Turkish Prime Minister Recep Tayyip Erdogan reacted to these reports, and added that the process remains ongoing (www.aktifhaber.com, May 13).
Although it remains unclear whether a finalized deal on the negotiations is imminent, it is certain that positive developments in the Nabucco project have occurred. Senior Turkish officials familiar with the negotiations, speaking on the condition of anonymity, confirmed that groundbreaking progress had been achieved -though denying reports that all the conditions or a date had been agreed. In particular, Turkey wants a clause inserted into the intergovernmental agreement to allay its concerns and protect its energy security. "The Turkish side is hopeful that the issue will be solved at the end of the two rounds of discussions before the end of May, leaving enough time for preparations for the signing ceremony" (Hurriyet Daily News, May 13).
Technical developments appear to be equally positive. Following the Prague summit, the Nabucco consortium announced that engineering teams from the partner countries have launched detailed engineering work on the pipeline route (Milliyet, May 13). A more promising sign is the recent change in the management of Turkey's energy policies, following the Cabinet reshuffle earlier this month. This has raised expectations that stronger political leadership will ensure avoiding earlier mistakes. Turkey's hard bargaining position and its misguided policies were considered to be an effort to stall or delay the conclusion of the Nabucco project (EDM, April 24, 27). Inside Turkey, this problematic policy is now increasingly attributed to Turkey's former energy minister Hilmi Guler, whose insistence on making Turkey an energy hub created a stalemate in the negotiations with the Nabucco partners (Sabah, May 14).
In addition to the appointment of a new energy minister, Taner Yildiz, who is considered more competent on energy policy, recent developments indicate that President Gul and Prime Minister Erdogan are paying closer attention to Turkey's energy policies. Moreover, it is argued that since the foreign ministry has increasingly become part of the negotiations, a more realistic stance has been adopted in Turkey's energy policies (Hurriyet Daily News, May 13). Erdogan and Gul's political leadership and their high profile involvement might boost Turkey's credibility and facilitate the conclusion of the Nabucco process.
Gul represented Turkey at the EU energy summit in Prague last week, which followed his attendance at an earlier summit in Sofia in April. In Prague, he tried to reassure the Nabucco partners of Turkey's reliability by emphasizing how much Ankara was aware of its responsibilities in the transportation of Caspian and Middle Eastern hydrocarbon resources to Europe. Noting that Turkey acted responsibly in the management of other pipelines on its territory Gul added, "we will demonstrate the same sense of responsibility, even more, in the case of the Southern Gas Corridor and Nabucco, which are of higher strategic importance. Turkey has the highest level of determination and political will to realize the Nabucco project." Gul noted that Turkey's energy policy is based on harmonizing its own search for diversifying its suppliers and transportation routes with the EU's attempts to ensure energy security (Hurriyet, May 9).
Erdogan is actively complementing the perspective outlined by Gul. Energy related issues constituted a major part of Erdogan's portfolio during his recent trip to Baku (EDM, May 14). Yildiz said that Ankara and Baku will continue their negotiations on prices for Azeri gas flowing through Turkey (Milliyet, May 15). Erdogan then visited Poland where he delivered an important message on Turkey's position over energy transportation. He said that "Turkey is a transit and consumer country… As a transit country, we will always be ready to render our help available to Nabucco: there is no doubt on that. The route and diversification of supplies are very important. Turkey is pursuing a cooperative approach on all of these issues" (Cihan Haber Ajansi, May 14).
Gul and Erdogan's recent statements suggest that Turkey might be revising its policy of asserting itself as an energy hub at the expense of producer countries and end users. Instead, it is using its position as a transit country as leverage to request additional concessions. Thus, the Turkish leadership is sending signals that it has adopted a more realistic role in Nabucco, which might provide a solid basis to achieve a common position between Turkey and the EU in energy cooperation. Though they continue to emphasize Turkey's search for security as part of its new energy policy, they are being more careful not to exaggerate their demands.