Ukraine's Interior Minister Resigns
Publication: Eurasia Daily Monitor Volume: 6 Issue: 94
By: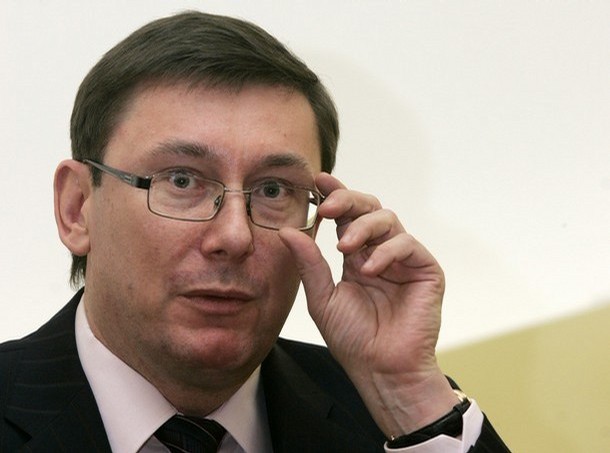 The Ukrainian Interior Minister Yury Lutsenko has tendered his resignation following his arrest at a German airport. Prime Minister Yulia Tymoshenko wanted to keep him since he was a loyal minister, but the opposition Party of Regions (PRU) instead attempted to use the opportunity to politically weaken Tymoshenko. Lutsenko's removal from the government, may allow the PRU to either form a new coalition or persuade Yushchenko to disband parliament and call new elections.
The German police detained Lutsenko and his teenage son at Frankfurt airport on May 4. Lufthansa's flight attendants suspected that both were drunk and consequently did not allow them aboard a flight to South Korea, where he was scheduled to attend a conference. Lutsenko complained that his son who suffers from cancer, was treated rudely by the police -forcing him to intervene. According to Lutsenko, he had consumed only a small quantity of beer, while his son is teetotal due to his illness. The German tabloid Bild alleged that Lutsenko not only verbally abused the policemen but injured four of them, and that his son was drunk. Lutsenko denied this and said that the police subsequently apologized to him (Bild, May 5; Ukrainska Pravda, March 6).
Lutsenko has proven to be controversial and the opposition has attempted to oust him several times during his two periods as interior minister since 2005. He was allegedly involved in trying to help a company linked to his family illegally securing a lucrative contract, distributing small arms among his political allies, and obtaining flights for his family at state expense. In 2008, he assaulted Kyiv Mayor Leonid Chernovetsky. On those occasions he was saved from dismissal, first by Yushchenko and then by Tymoshenko, whose ally he has been for several years.
Lutsenko resigned on this occasion in response to Yushchenko's request and in the absence of any public expression of support from Tymoshenko. On May 12, he submitted a resignation request to parliament. He told a press conference that he was not ashamed, though he could not continue to serve because of "a dirty campaign against myself and my son." He accused Yushchenko of trying to "destabilize" the interior ministry and threatened to sue Bild (Interfax-Ukraine, May 12). Lutsenko's allies have been trying to convince the public that the incident in Frankfurt had been somehow masterminded by his political rivals, alleging that several articles on the incident in Bild had been written by a Slav, and that Yushchenko's chief aide Viktor Baloha was behind the "smear campaign" that allegedly ensued (Ukrainska Pravda, May 8; Channel 5, May 12).
Tymoshenko's parliamentary allies made it clear that they will not vote to approve Lutsenko's dismissal. Tymoshenko is reluctant to part with him for two reasons: it may be difficult to replace him with someone equally loyal, and his small Self-Defense group has been instrumental in sustaining her coalition since June 2008 -when it ceased to control a majority in the 450-seat parliament. The coalition and the communists (who are not in the coalition but support Tymoshenko) argue that the official position of the German police should first be clarified. The Ukrainian foreign ministry asked the German authorities for an explanation, but has received no official reply (Ukrainska Pravda, May 13).
The PRU's response to the coalition's reluctance to part with Lutsenko has been to block the rostrum in parliament so that the speaker Volodymyr Lytvyn, cannot open any sessions of parliament. The PRU has been blocking parliament since the morning of May 12, demanding Lutsenko's dismissal for shaming the country. Tymoshenko's caucus leader Ivan Kyrylenko suggested that the PRU's real aim is to prevent parliament from gathering until May 17, when Yushchenko can legally disband it for failing to convene for 30 days -since the last session on April 17 (Ukrainska Pravda, May 12). Yushchenko tried to disband the parliament late last year, but Tymoshenko overturned his decree within the courts.
Alternatively, the PRU might try to persuade Tymoshenko to join a new coalition. The PRU hopes that once Lutsenko has been removed Self-Defense may withdraw, leaving Tymoshenko's government seriously weakened. Talks on a possible PRU-Tymoshenko coalition have been conducted intermittently for almost one year. Yushchenko has made it clear that he will oppose a PRU-Tymoshenko coalition. Yushchenko said in a recent interview that such a coalition would work to "divide this country between two people," meaning Tymoshenko and Yanukovych. Yushchenko suspects that a PRU-Tymoshenko alliance might amend the constitution in order to elect the president within parliament rather than by universal suffrage. In this case, Yanukovych may become president, while Tymoshenko continued serving as prime minister (One Plus One TV, May 12).
Yushchenko can do little to prevent the emergence of a PRU-Tymoshenko coalition, since he is nearing the end of his term, as well as being weakened institutionally by the constitutional reform of 2004-2006. His allies in parliament however, may support the PRU in any vote on Lutsenko's dismissal, since Yushchenko shares the PRU's belief that Lutsenko must leave the government after the scandal in Germany.