Turkey Afraid Syria Will Target Its Kurdish Achilles' Heel
Publication: Terrorism Monitor Volume: 9 Issue: 41
By: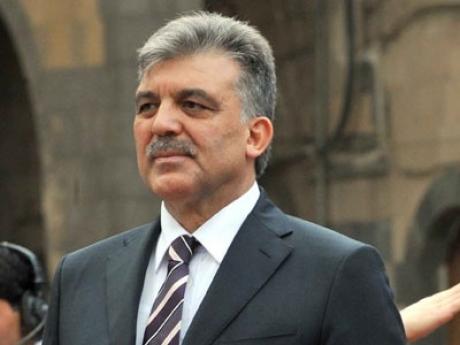 Syria ended its support for the Kurdish rebels of the Partiya Karkeren Kurdistan (PKK) in 1998 and expelled PKK-leader Abdullah Ocalan, a move that ultimately led to his arrest in Kenya the next year. Now Turkey fears that Syria could use the PKK again against Turkey after Ankara started to support both armed and non-armed Syrian opposition movements. Turkey's position is especially precarious after talks with PKK rebels failed and the government increasingly resorted to military and security measures to end the Kurdish insurgency.
Turkish suspicions of Syrian support for the Kurdish insurgents increased after a PKK attack led to the death of 24 Turkish soldiers on October 19. This attack was allegedly carried out by the Syrian wing of the PKK led by Syrian Kurd Fehman Huseyin (a.k.a. Dr. Bahoz Erdal) (Today's Zaman, October 20). This claim, however, does not prove that Syria supported the PKK attack. The PKK claimed the attack was revenge for an earlier Turkish operation that killed high-ranking PKK-members (Rudaw.net, November 1). Nevertheless, Turkish foreign minister Ahmet Davutoglu warned Syria that they should not think of playing the PKK card (Today's Zaman, October 30).
The PKK is politically active in Syria through the Partiya Yekitiya Demokrat (Democratic Union Party – PYD) which was founded in 2003. [1] The PKK has Syrian insurgents among its forces based in the Qandil Mountains in northern Iraq. The PYD is one of the strongest political parties in Syria, and is especially active in Efrin and Kobani [2]. Furthermore the PKK recently launched a new satellite television station called Ronahî (Kurdish – "Daylight") in its efforts to attain more support in Syria [3].
There is speculation that the PKK reached a deal with the Syrian government to stop protests against the regime in exchange for more cultural rights. [4] In March 2011, Ba'ath Party officials met with PYD-members and joined Kurdish New Year celebrations in Qamishli (Mesop.de, April 4). Allegedly in exchange for supporting the regime, the PYD was allowed to open several Kurdish schools across Syria, feely organize meetings and enter Syria from Iraq (Wadinet.de, September 21; Kurdwatch, November 8). In addition, there are claims in the Turkish press that the PKK supported pro-Assad demonstrations in Lebanon (Hurriyet, October 30).
The PYD and PKK, however, have strongly denied claims that they struck a deal with the regime (pydrojava.net, October 30). They even accused Turkey of being responsible for the killing of Kurdish activist Mish'al Tammo by masked gunmen in the northern Syrian town of Gamishli. Despite allegations of cooperation with the regime by its rivals, the PYD decided to reject an invitation by President Assad for a meeting (Ajansa Nuceyan a Firate, June 9).
However, the statements of high-ranking PKK commanders and PYD officials on pro-PKK websites show that the PKK is hostile against any Turkish interference in Syria and is open to deals with the regime. The PKK do not trust the Islamist opposition supported by Turkey. PKK commanders like Cemil Bayik, Duran Kalkan, and Murat Karayilan have called on Syria to accept Kurdish demands and warned Ankara they would fight against any Turkish intervention in Syria [5].
Turkey's Kurdish Barıs ve Demokrasi Partisi (Peace and Democracy Party – BDP) also tried to get concessions from Turkey by warning that Syria could use the Kurds against Turkey. BDP co-chairman Selahattin Demirtas told Turkish officials that they should strike a deal with the BDP to pre-empt any move by Assad (Hurriyet, October 20).
It seems, however, that the government is not impressed by the efforts of the BDP and is convinced that it can eliminate the PKK and the pro-Kurdish BDP by mass-arrests, continued military operations, and by putting reforms on hold. The powerful Islamist Turkish preacher Fethullah Gulen recommended that the government should legalize Kurdish educational rights while destroying the PKK (Herkul.org, Oct 24).
Kurdish international studies professor Jordi Tejel argues that the PKK is under pressure from mass arrests and Turkish military operations in Iraqi Kurdistan and therefore could use all the help they can get: "In such conditions, the PKK, as it has done throughout its history, is trying to establish alliances with states that in this moment are in conflict with Turkey for whatever reason. Presently, Iran and Syria are the possible allies." [6]
The PKK has indeed struck deals with Iraq, Syria and Iran when it was under pressure before, However, a rival Kurdish leader argued that the PKK would be hurt if it openly struck deals with the Syrian government (Kurdwatch.org, Sept 17). Journalist and Turkish specialist Gareth Jenkins argues that the PKK is worried that Turkey could intervene in Syria and clamp down on Kurdish demands, adding that "fighting against a Turkish intervention in Syria is not the same as fighting for the Assad regime." [7]
From these observations one could conclude that the PKK is open to a deal with Syria to escape from Turkish pressure, while the BDP wants to use Syria's internal conflict to gain concessions from Turkey for the Kurds. The PKK is a highly pragmatic group due to the Kurds' precarious geographic location, and has worked with other repressive states before in order to reach its goals. The main PKK enemy remains Turkey, as recently confirmed by PKK commander Murat Karayilan (Rudaw, Nov 1). However, any deal could hurt the relationship between the PKK and Syria's Kurds, making it likely the PKK would strongly deny the existence of any potential deal with the Syrian regime.
Wladimir van Wilgenburg studied Journalism and New Media at Leiden University and is studying international relations at the University of Utrecht. Van Wilgenburg writes freelance articles on the Middle East and is an editor at the Kurdish newspaper Rudaw, based in Erbil, northern Iraq.
Notes:
1. See Ozgur Politika, October 22, 2003.
2. Author's interview with Ibrahim Ali, a Kurd from Efrin on Oct 11 2011.
3. This channel is most likely broadcasting from Europe, and hosted by Newroz TV (TV-channel of the Iranian branch of the PKK, Partiya Jiyana Azad a Kurdistane – PJAK).
4. For example Syria expert Jordi Tejel told this to several journalists and in conferences. Also the website Kurdwatch.org accused the PYD of pressuring Kurdish demonstrators.
5. The leading PKK-troika did several interviews with ANF. See the interviews of Cemil Bayik (ANF, Oct 8), Duran Kalkan (ANF, Oct 9), and Murat Karayilan (ANF, Aug 9 & March 31).
6. Author's e-mail interview with Professor Jordi Tejel on October 13, 2011.
7. Author's e-mail interview with Istanbul-based security expert Gareth Jenkins on October 11, 2011.