Turkey Calls for OIC Involvement in Conflict Resolution
Publication: Eurasia Daily Monitor Volume: 6 Issue: 102
By: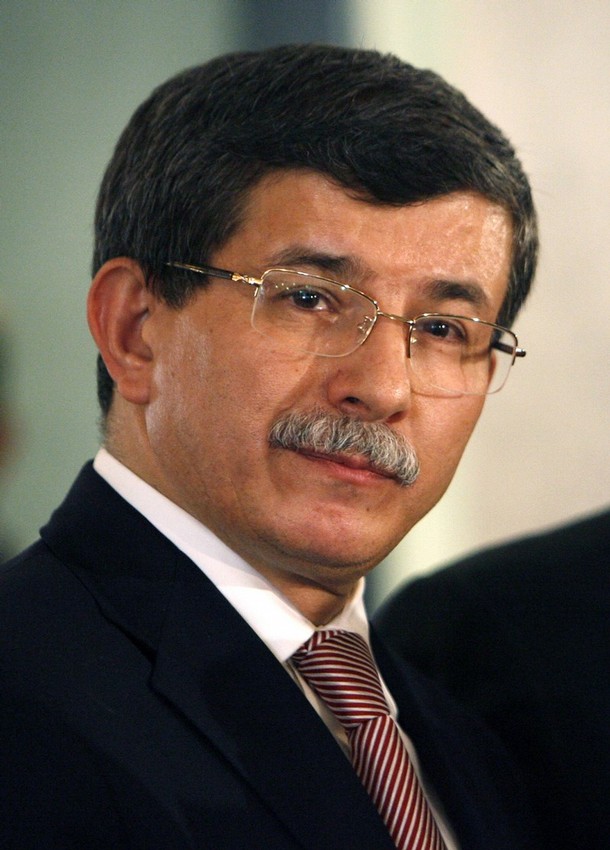 On May 23-25 the Turkish Foreign Minister Ahmet Davutoglu participated in the thirty sixth session of the Organization of the Islamic Conference (OIC) Foreign Ministers Council in Damascus. As well as marking Turkey's increased profile within regional diplomacy, the event provided an opportunity for Davutoglu to hold several bilateral meetings with his counterparts.
Envoys from Muslim states discussed a wide range of issues, and considered proposals for mitigating Western Islamophobia, increasing the OIC's role in conflict resolution, and raising its visibility in humanitarian affairs. The Turkish Secretary-General of the OIC, Professor Ekmeleddin Ihsanoglu, also organized a brainstorming session on the organization's role in promoting peace and security. Reminding its members of the numerous conflicts taking place within the Muslim world, he called on them to consider developing OIC's mechanisms for conflict resolution, including establishing future peacekeeping capabilities (www.oic-oci.org).
Since his election in 2005, Ihsanoglu has launched several initiatives to reform the organization, and his recent proposal is consistent with such efforts. Turkey has welcomed his appointment and praised the subsequent activities of the OIC under his leadership, as evidence of the country's increased profile in international diplomacy.
Commenting on his discussions during the conference, Davutoglu told reporters that Turkey supported Ihsanoglu's initiatives to reform the institution, and added that the proposal for greater OIC involvement in conflict resolution was developed in coordination with Ankara. He said "We cannot expect others to solve our problems… This [conflict resolution] is its [OIC's] founding mission. Although everyone acknowledges this mission, there is no mechanism to realize it." Davutoglu added that the formation of peacekeeping forces might be considered at a later stage, but it is urgently required to develop conflict prevention mechanisms which address the crises within the Islamic world (www.cnnturk.com, May 24).
Davutoglu said that all participating countries respected Turkey's recent initiatives and Ankara's leading role in regional diplomacy, while having high expectations from Turkey. Davutoglu argued that Turkey is no longer a country that is merely a passive recipient of an agenda from international organizations. He called the country's new role as surukleyici (pioneer or leader) and added that Turkey is now acting as an agenda-setter within international organizations (Anadolu Ajansi, May 25).
In his address, Davutoglu touched on several issues facing Muslim communities, including the plight of Palestine, the instability in Afghanistan and Pakistan, the denial of minority rights to the Turkish community living in Western Thrace and the frozen conflict in Karabakh. He highlighted Ankara's constructive policies and effective use of its soft power toward the resolution of these issues. Emphasizing an urgent need for "peace, dialogue, communication and stability," Davutoglu called on Muslim countries to respond to their contemporary challenges: "There is a new geostrategic, geopolitical and geoeconomic culture within the Islamic world. We need to develop a new vision according to the expectations, traditions and values of our era" (Anadolu Ajansi, May 24).
Davutoglu also held several bilateral meetings, including with the Syrian President Bashar al-Assad, the Arab League Secretary-General Amr Musa and the foreign ministers from other OIC countries, including his Iranian, Iraqi and Azeri counterparts (Cihan Haber Ajansi, May 24). The statements emerging from these discussions emphasized the new sense of cooperation that exists between Turkey and its eastern neighbors, which the Justice and Development Party (AKP) government has fostered since coming to power in 2002.
Davutoglu demonstrated a constructive attitude toward Baghdad and Damascus. Following his meeting with Iraq's foreign minister Hoshyar Zebari, Davutoglu told reporters that Turkey will release more water from its dams on the Euphrates to meet the needs of Iraqi farmers threatened by a drought. Earlier, an Iraqi delegation composed of Sunni leaders visited Ankara and submitted similar proposals. Turkey has now officially opened the dams and increased the water flow to Syria and Iraq (Yeni Safak, May 24; Hurriyet Daily News, May 25).
As the former chief advisor to the Turkish prime minister and now in his role as foreign minister, Davutoglu has been the architect of the new Turkish foreign policy (EDM, March 25, May 4, 8). Davutoglu's geopolitical approach to international relations has been complemented by his understanding of the role played by civilizations in world history. In Davutoglu's weltanschauung, the Islamic civilization faces a major challenge and needs to transform itself in the fields of economics, politics, culture and education to meet its contemporary challenges. He links the transformation in Turkish domestic and foreign policies to this broader trend, and assigns the country a "special mission" in this process. He does not want to enforce Turkish leadership on other Islamic countries, but he believes that Turkey can set an example. In his view, other OIC countries will naturally come to recognize Turkey's leadership if it can develop constructive policies within the Islamic world.
His efforts to boost Turkish ties within the Islamic world have led some analysts to criticize his policies, by representing them as a drift away from the West -making Turkey more Islamic or Middle Eastern. However, though the Islamic world has been increasingly more central in Turkish foreign policy priorities, such initiatives are not necessarily at the expense of the country's Western orientation. Since his appointment as foreign minister, Davutoglu has pursued an active agenda aimed at revitalizing stalled Turkish-European relations, improving ties with the United States, and refocusing Ankara's attention on Central Asia. This reflects Davutoglu's emergence as a major geopolitical thinker, advocating a more proactive and multi-dimensional foreign policy -balancing Ankara's interests within several regions simultaneously along Turkey's fragile Eurasian periphery.
The real question may not be ideological -whether Turkish foreign policy is drifting away from its traditional Western orientation- but a practical consideration. Davutoglu faces the challenge as to whether Turkey can sustain this ambitious, multi-dimensional foreign policy agenda, and fulfil the many expectations this creates without overstretching its resources.