Turkey Revises Its Policy Toward Syria
Publication: Eurasia Daily Monitor Volume: 9 Issue: 113
By: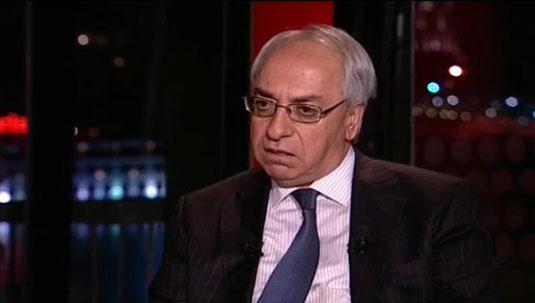 Since the start of the crisis, Turkey has been one of the most vocal critics of Syria. In February, the international community introduced the Annan Plan to bring the Syrian government and opposition together to the negotiating table. However, the failing Annan Plan has underlined Syrian President Bashar al-Assad's insincerity and his decision to use the plan to buy the time he needs to subdue the opposition. Ankara has raised its concerns regarding the Annan Plan's failures, but at the same time refrained from vocally attacking Assad.

Turkey's silence toward the Assad regime's ongoing crackdown did not long last. When the regime killed more than 110 people, including many children, in Homs at the end of May (gazetevatan.com, May 26), Turkey once again returned to its previous position of being a vocal critic of the Syrian government. Days after the massacre, Turkish Foreign Minister Ahmet Davutoglu met with one of Syria's foremost opposition groups, the Syrian National Council (SNC), and stated that Turkey condemns the Assad regime's violent actions in Homs (Ntv, May 27).
Turkish Prime Minister Recep Tayyip Erdogan, after months of silence, also raised his voice. Speaking at the summit of the Alliance of Civilizations in Istanbul, Erdogan stressed, "These are our children who are massacred in Hama, Homs and Houla, as much as they are the children of desperate Syrian families." He added that the world should not remain silent in the face of oppression. "As we sincerely believe that friendship and brotherhood could prevail in the entire world, we also talk about the Alliance of Civilizations against the Clash of Civilizations in a considerably strong and sincere way" (dunay.com, June 1).
In the following days, Turkey hosted the Global Counter-Terrorism Forum in Istanbul. The summit was chaired by Turkish Foreign Minister Davutoglu and US Secretary of State Hillary Clinton. Turkey once again placed the Syria crisis onto the agenda, and Davutoglu discussed it with Secretary Clinton. After the meeting, Davutoglu asserted that Assad has become a source of instability for the region and that the Syrian President's policies have pushed his country into civil war (skyturk.com, June 7). Turkish press reported that the Foreign Minister also met in Istanbul with his French and British counterparts, thus informally turning the Global Counter-Terrorism Forum into a meeting to discuss Syria (Milliyet, June 8).
Consequently, Turkey has once again become a focal point for Syrian affairs. The Turkish Foreign Minister stated this week that "the developments in Syria have turned into a humanitarian tragedy. The world should increase pressure on the Syrian regime" (Cihan Haber Ajansi, June 9). In addition, Turkey hosted yet another meeting with the Syrian National Council, which elected Syrian Kurdish leader Abdulbasit Seyda as its new president after the resignation of Burhan Gaylun a month ago (Hurriyet, June 8). With the new SNC president being of Kurdish origin, Turkey hopes that the Syrian opposition will now attract Syrian Kurdish groups under its umbrella, as well.
Turkey currently appears to be promoting two policies regarding Syria. First, Ankara seeks to further clarify the Annan Plan by requesting that elements of it be tied to a specific schedule of dates and milestones. Minister Davutoglu, on a number of occasions, stressed that the Annan Plan should be implemented according to a certain time table (Trt.net.tr, June 12). Second, as outlined by the new opposition leader Abdulbasit Seyda, Turkey suggests that Assad should step down and leave his position to Vice President Farouk al-Sharaa (sabah.com.tr, June 12). Speaking of Mr. Seyda's idea, Foreign Minister Davutoglu said, "We previously proposed this a number of times. We would accept any transition that would restore the people's trust and make people feel secure in that country" (Hurriyet, June 12). Davutoglu further stated that if such a transition of power takes place quickly it can still bring positive progress. All models, including the Yemeni model should be discussed, the Foreign Minister argued.
When the Annan Plan was initially introduced, Turkey's argument for how to deal with Syria – namely, removing Assad as soon as possible – was not accepted. Since the recent escalating violence, however, the international community is once again putting pressure on the Assad regime, more in line with Turkey's stance.
Syrian opposition groups remain fragmented and lack a unified leadership, thus strengthening the hand of the Assad regime. Consequently, Turkey has revised its hard line policy prescription to remove all Bath Party officials from power in Syria. Instead, Ankara has returned to its previous proposal to replace Assad with one of his deputies – providing some form of stability in the near future. However, the question of whether Assad will ever accept leaving his post to his Vice President remains unanswered.