Turkey: Trapped at the Gates of Syria?
Publication: Eurasia Daily Monitor Volume: 10 Issue: 147
By: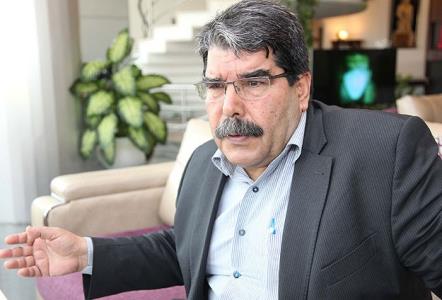 When Kurdish forces repelled fighters of the radical Islamist Jabhat al-Nusra, an al-Qaeda offshoot, in northern Syria on July 18, Turkey found itself in a major foreign policy dilemma. Should it support the region's control by the Syrian Kurdish Democratic Union Party (PYD), or by al-Nusra, which forms part of the Syrian rebel forces affiliated with the Muslim Brotherhood? The problem is this: The jihadist al-Nusra Front is listed as a terror organization by the United States, while the PYD is an extension of the outlawed (by both Turkey and the United States) Kurdistan Workers' Party (PKK), with which Ankara is currently engaged in peace talks.
Recent developments suggest that the Turkish government has chosen the first option. Fearing another autonomous Kurdish region at its border and possible PKK "retribution" in upcoming local elections, Ankara appears to be moving away from its Islamist allies and closer to the Syrian Kurds. The visit of the PYD's leader, Salih Muslim, to Turkey on July 25 indicates as much. Until recently, Ankara had considered Muslim—a close friend of PKK leader Abdullah Ocalan and a PKK sympathizer—a terrorist. But in an unprecedented move, Turkish Foreign Minister Ahmet Davutoglu invited Muslim to Istanbul for two days of official meetings at the ministry (Anadolu Agency, July 30; Ozgur Gundem, July 26).
Muslim appears to have been able to secure Ankara's support for Syrian Kurds as long as the latter do not establish a breakaway unit in northern Syria by force, at least not before the conclusion of the country's civil war, which has already raged for two years. But Turkey will not object to the earlier formation of a multi-ethnic provisional council ensuring regional governance (Anadolu Agency, Ozgur Gundem, July 30). In fact, Turkey's government plans to cooperate with the PYD by helping integrate it into the Syrian opposition, as well as by extending Turkish aid to the PYD-controlled Kurdish area (Ozgur Gundem, July 30; Today's Zaman, July 31).
In return, Muslim promised that the PYD would not declare autonomy or threaten Turkey's borders. He also agreed to remove the PYD flags that, at the time, covered local government buildings in various border towns. And indeed, on July 26, the party's banners were symbolically replaced by those of the Kurdish High Council (Zaman, July 26).
Interestingly, Davutoglu also made a conciliatory gesture that same day: for the first time he criticized "radical groups in Syria" for "betraying the country's revolution" (Radikal, July 26). Davutoglu had so far refrained from any openly critical stance on radical Islamist organizations. In fact, as Cihan Celik from Hurriyet Daily News (July 27) noted, Turkey's foreign minister had previously claimed that al-Nusra fighters were "not such bad boys" when the United States declared the group a terrorist organization in December 2012. However, Since Prime Minister Recep Tayyip Erdogan's visit to Washington last May where he met with President Barack Obama, Turkey has reluctantly distanced itself from al-Nusra, although speculation about Ankara's secret support of the group continues (Hurriyet Daily News, Taraf, July 25; Radikal, July 30).
Salih Muslim's visit to Turkey was followed by that of Nechirvan Barzani, the prime minister of the Iraqi Kurdish Regional Government (KRG) (Hurriyet Daily News, July 31). Barzani had just come from a conference he had organized in Erbil in northern Iraq. There, 39 Kurdish political groups from neighboring countries, including Turkey's Peace and Democracy Party (BDP), had held preliminary talks on convening the Kurdish National Congress in late August. Even the suggestion of such a gathering would have sounded alarm bells in Ankara only a few years ago.
The Turkish government's rapprochement with the Kurds must be interpreted as a conjectural tactical shift under domestic constraints, rather than as a long-term strategic or an ideational move. At this point, Ankara is forced to cooperate with the PYD because an autonomous Kurdish entity in northern Syria would inevitably complicate the Turkish peace process, which is occurring at a time of looming local elections as well as increasing frustration among Turkey's Kurds with the government's lack of initiative on democratic reform. On July 19, the PKK already issued a "final warning" to Ankara about taking concrete steps to advance the peace process (Today's Zaman, July 19). The settlement's first stage had envisioned a cease-fire and the removal of all PKK forces from Turkish territory, but so far only 15–20 percent of PKK militants have withdrawn to their bases in neighboring northern Iraq. The slow pace of the withdrawal, begun on May 8, evidences the PKK's pragmatism. The group is keeping the option of resumed militancy against Turkish security forces on the table in case Ankara fails to implement Kurdish reforms. Besides, the PKK and its affiliated groups have recently made headway in the region. Local videos show them establishing self-defense groups and increasing their recruitment efforts since the beginning of the resolution process. Under these conditions, the Turkish government has little choice but to engage in dialogue with Syria's Kurdish opposition, which recently gained the upper hand in the region. In political scientist Emre Uslu's words, "because it has failed to deliver on its promises during the settlement process," by cooperating with the PYD now, "the government is paying a sort of ransom to the PKK" (Today's Zaman, July 31).