Turkish Police Target al-Qaeda Network in Turkey
Publication: Eurasia Daily Monitor Volume: 6 Issue: 80
By: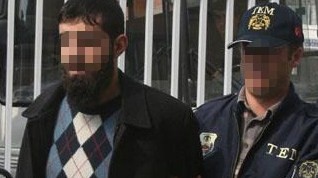 The counterterrorism units of the Gaziantep, Konya, Adana, Kahramanmaras and Sanliurfa provincial police departments staged simultaneous raids on a number of addresses in their respective cities. As a result 37 suspected al-Qaeda members were detained. It was reported that one of the suspects in Gaziantep was appointed as the leader of al-Qaeda in Turkey after Mehemet Polat was killed in a shootout in Gaziantep province on January 24 2008 (Star, April 21). Another suspect in Gaziantep was found to have spent time in al-Qaeda training camps in Afghanistan, along with six other detainees. They were allegedly forming a new organization affiliated with al-Qaeda (Today's Zaman, April 25). It was the second such police raid carried out during April. On April 9 police in Eskisehir province arrested 28 suspected al-Qaeda members, seven of whom were imprisoned (www.ntvmsnbc.com, April 11).
Despite political analysts arguing that al-Qaeda uses Turkey as a bridge to cross into the "Jihad region" (www.ntvmsnbc.com, April 24), which was especially true following the U.S.-led invasion of Iraq in 2003, the recent wave of arrests point to the reorganization of al-Qaeda within Turkey. The Eskisehir unit of al-Qaeda was organizing "discussion groups" to recruit new members into its network (Milliyet, April 9). The group in Gaziantep was in also in a process of reorganization, while those in Kahramanmaras were forming an al-Qaeda affiliated organization (Star, April 21).
During the recent police raid one Uzbek national was also arrested. The Turkish press reported that the Uzbek was a fugitive from Uzbekistan who entered the country from Afghanistan, organizing al-Qaeda in the city of Konya (Star, April 21).
Al-Qaeda's attempts to reorganize within Turkey in order to attack Western targets has often made the headlines (NTV, January 2, 2008). However, the Turkish police have thus far successfully prevented al-Qaeda's attacks in Turkey. Police sources told Jamestown that Turkish law enforcement agencies are one of the most successful within democratic countries, when it comes to preventing terrorist attacks. The same sources suggest that the Turkish Salafi communities have 5,000 to 6,000 members, most of whom avoid adopting any violent strategy. Nonetheless, this community serves as a potential recruitment pool for al-Qaeda operatives. In fact, most police raids have concentrated on cities such as Gaziantep, Konya, or Istanbul where the Salafi communities live; suggesting the existence of a relationship between al-Qaeda members and the Salafi communities within Turkey.
In addition, Gaziantep, the largest city in the southeast, is known to be a major operation center for Kurdish Hezbollah (KH) (CNNTurk, January 24, 2008). An earlier raid carried out in 2008 on al-Qaeda networks in Gaziantep resulted in al-Qaeda members and police exchanging gunfire. At that time one police officer and two al-Qaeda members were killed. After that operation the Turkish press reported that former KH members had regrouped under the al-Qaeda movement (www.nethaber.com, January 25, 2008).
Despite KH denying claims that it cooperates with al-Qaeda, the evidence indicates that the two organizations have been actively cooperating in recent years. Aksion, a weekly news magazine, reported the details of al-Qaeda and KH relations. For instance, in 2007 police conducted operations in Bingol and Koceeli provinces, on the al-Qaeda network and detained the KH militant Muhammed Yasar and his group that was functioning on behalf of the al-Qaeda network in Turkey. In 2008, police operations in Istanbul, Ankara, and Diyarbakir revealed that high level Hezbollah leaders had cooperated with al-Qaeda and that KH even sent some of its members to Afghanistan for training (Aksiyon, April 20). The arrests in these police raids against al-Qaeda in Turkey show that a majority of its members are descendents of Kurdish militants, and have had contact with the KH.
The recent police raids suggested that a cooperative relationship exists between the KH and al-Qaeda operatives in Turkey. Following its heavy defeat in 2000 the KH abandoned its violent strategy. Intermittently, KH operatives have been arrested within the al-Qaeda network. It is unclear whether the KH urges its militants who once functioned within its armed wing, to join forces with al-Qaeda, or if this represents a purely individual choice. The Turkish police discovered during the recent raid that the KH maintains operatives, who have knowledge of weapons and explosives, which it wants to install in the al-Qaeda network (Zaman, April 21).
Despite all the indicators concerning these links the KH strongly rejects such allegations. Yet it has offered no explanation on what happened to its members serving within its armed wing. Given that the KH also functions where the Kurdistan Workers Party (PKK) operates which regards the KH as a major enemy, it might not be viable for to abandon violence. In fact, the KH in its press releases uses threatening language claiming that it has an ability to defeat its rivals. One reason behind the KH denials of its relationship with al-Qaeda might be rooted in its traditional support coming from Kurdish communities within Europe. Recognition of its links with al-Qaeda might damage its interests. It is however, unclear how this relationship may evolve in the future.