TURKMEN ELECTION PROVIDES OPPORTUNITY FOR INTERNATIONAL CONDEMNATION OF AUTHORITARIAN REGIME
Publication: Eurasia Daily Monitor Volume: 4 Issue: 29
By: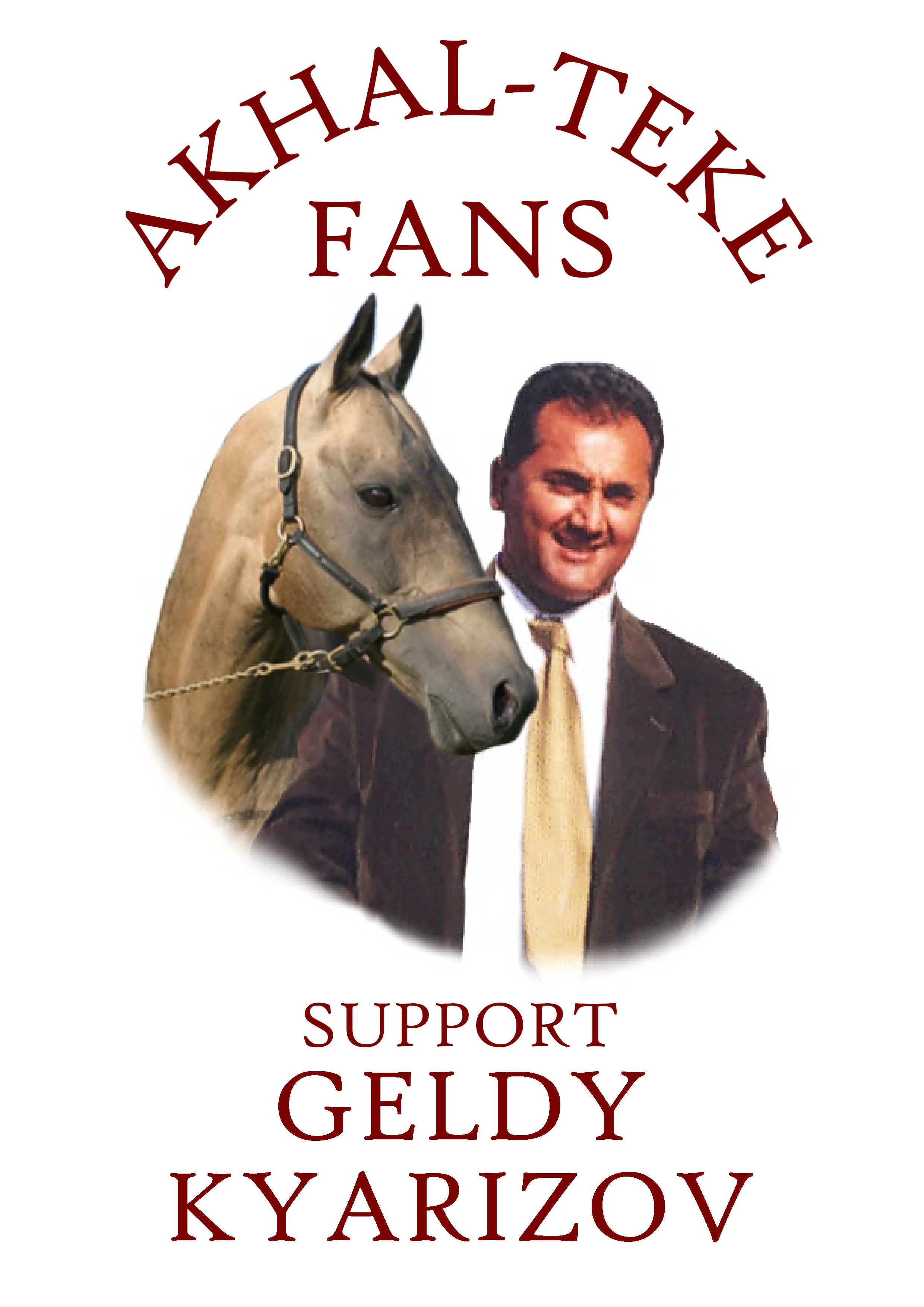 As foreign observers gear up to monitor Sunday's presidential elections in Turkmenistan, the first since the collapse of the USSR in 1991, more adventurous foreigners can catch a bus from Ashgabat and journey some 40 miles north of the capital into the Karakum desert, where they can visit one of the more odious remnants of the Soviet "gulag archipelago," a custom-built prison housing about 150 opponents of the Niyazov regime.
They had better hurry, as it might not be there much longer. According to Deutsche Welle, the facility is being demolished and its prisoners transferred elsewhere (Novye izvestiya, February 7).
Ovadan Depe was established in 2003 to house individuals convicted of participating in the failed November 2002 assassination attempt against Turkmen President Saparmurat Niyazov. According to media reports, officers of the Interior Ministry, National Security Service, and Defense Ministry administer the facility. The prison is a badly kept secret — there is even a satellite photo of the facility on the Internet (https://www.dogryyol.com/images/002.jpg). Reportedly prisoners rioted there on December 21 following the announcement of Niyazov's death that day, resulting in the death of 23 inmates (see "The Curious Death of Turkmenbashi, Jamestown Foundation, January 18, EDM January 26)
Ovadan Depe's most prominent prisoner may be former foreign minister Boris Shiukhmuradov, who confessed on state television to his involvement in the assassination attempt. Niyazov subsequently said, also on state television, that demands for Shikmuradov's execution had been rejected, and instead he was to receive a sentence of life imprisonment (BBC, December 30, 2002). More than 150 people sentenced to extended to prison terms for participation in the alleged incident were subsequently held in the Ovadan Depe and Turkmenbashi prisons (turkmenistan.neweurasia.net, November 25, 2005).
Other prominent conspirators convicted during the trials include former Turkmen ambassador to Turkey, Nurmuhammaed Hanamov; former Central Bank chairman Khudaiberdy Orazov; former deputy agricultural minister Saparmurat Yklimov; former Turkmenistan Ambassador to the Office of Security and Cooperation in Europe, Batyr Berdiev; and Yazgeldy Gundogdiyev, former head of presidential protocol and Dashogouz regional chief, whose death was reported in August 2005. Officials released his body to his family under condition of complete confidentiality regarding the circumstances of his death (Turkmenistan Helsinki Foundation, press release, August 24, 2005). Last May former prosecutor general Gurbanbibi Atajanova, in despair over a long sentence for corruption, reportedly attempted suicide there (turkmenistan.neweurasia.net, May 10, 2005). Another noted prisoner at Ovadan Depe is Mukhametkuli Aimuradov, who has been imprisoned since 1995 for his political views.
Ovadan Depe's most notorious prisoner is Geldy Kyarizov, former "minister of the horse" and breeder of the world-famous Akhal-Tepe horses. According to a British website demanding his release, his family members reported on February 2, "We received the news earlier this week that Geldy is alive, but in very poor health. There is still confusion over his whereabouts since his wife lost contact with him in September 2006, but she was allowed to see him earlier this week. She told a relative, "He is a skeleton with skin. His weight now (is) 45-50 kilograms [99-100 lbs]. You will never recognize him. He is like a walking dead body." Amnesty International reported, "Geldy Kyarizov's wife, a doctor, had previously brought him medication in detention. However, his whereabouts were unknown between September 2006 and January 2007, and his health has suffered, as he has not received this medication from the authorities. Geldy Kyarizov may be in grave danger if he does not receive adequate treatment immediately" (gsuttle.free-online.co.uk/geldy.htm).
Kyarizov was arrested in 2002 and detained by Turkmenistan's secret police without a warrant. Given his prominence in the international horse-breeding community, subscriptions from breeders across the globe kept Geldy's stud farm of 90 horses operational, although reportedly 30 horses died of neglect after his incarceration. He was initially charged with stealing horses from President Niyazov's personal stables, but a subsequent investigation concluded that the horses were, in fact, his own property. Then he was convicted of mismanaging his office and sentenced to six years imprisonment.
Prior to his arrest Geldy was the world's leading authority on the Akhal-Tepe horse, a revered, ancient Turkmen breed, and his stud comprised the best bloodstock in the world. While global subscriptions allowed supporters to send money to care for the horses, many died from abuse and neglect, as documented at the website www.geldy.co.uk, with British Embassy official's photographs. Ironically, one of Geldy's stallions, Yanardag, officially became Turkmenistan's state symbol in 2001.
Washington has expressed its concern over the prison facility. On November 6, 2003, a year after the trials, the United States Mission to the OSCE in Vienna issued a statement noting, "Torture should be an anachronism in the modern world, a thing of the past. It is simply and completely unacceptable, yet it exists. There is no justification for torture and it must be completely eradicated. For example, we continue to be gravely concerned about reports of torture and deaths in detention in Turkmenistan. Following reports of last year's November 25 attack on President Niyazov's motorcade, there have been multiple, credible reports of torture of persons detained in connection with that event, as well as information from persons since released who have reported seeing others tortured."
There are some slight signs that the administration of Acting President Gurbanguly Berdimukhamedov is moving on the issue. Former deputy prime ministers Yelly Gurbanmuradov and Dortkuli Aidogdyev are reportedly among the prisoners recently transferred from Ovadan Depe and placed under house arrest (Novye izvestiya, February 7).
Amnesty International and Helsinki Watch, along with the U.S. Department of State, have compiled material on the massive human rights violations occurring at Ovadan Depe. If Western governments are sincere about their concerns about political repression in Turkmenistan, then Sunday's presidential elections offer an unprecedented opportunity to learn some answers and press for changes.