Two Disparate Newsmakers Push Belarus to Forefront of International Attention
Publication: Eurasia Daily Monitor Volume: 12 Issue: 184
By: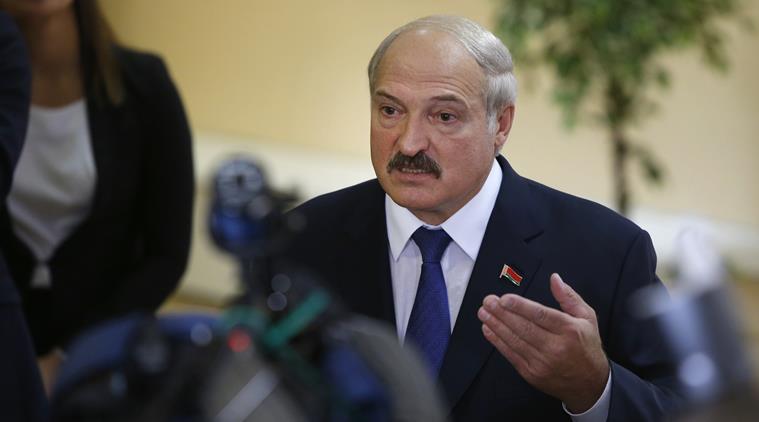 Two notable pieces of news related to Belarus broke in recent days: the Nobel Prize in Literature was awarded to Svetlana Alexievich, on October 8, and Alyaksandr Lukashenka was reelected president of Belarus, on October 11. It is debatable which of these news items actually holds more profound implications for the country. In terms of governance and prospects for development (or as some would say, lack thereof), Lukashenka's fifth presidential term is certainly more important. However, Alexievich's Nobel prize victory puts Belarus on the map of international awareness perhaps more solidly than anything else that took place in that country over the course of many years. And name recognition has arguably long been the Achilles' heel of Belarus. Lukashenka officially congratulated Alexievich (Tut.by, October 8), although the last time a Belarusian state-run publishing house actually released a print run of any of her books was back in 1993. Belarus's president even took advantage of the award to stress that in Belarus an opposition-minded person can succeed: "Whatever position you embrace, you can work and create, and write and express your point of view in Belarus" (Tut.by, October 9). Altogether, Alexievich's books were published 154 times, most frequently (more than 20 times) in Russia, but also in Germany, Georgia, Norway, China, Japan, France and elsewhere (Tut.by, October 8).
Alexievich is a Russian-language author who returned to Belarus in 2013, after spending almost 12 years in Italy, France and Germany. She was born in Ivano-Frankivsk, Ukraine, in 1948, to a Belarusian father and a Ukrainian mother. Her family soon moved to Belarus, and Alexievich graduated from Belarusian State University, in 1972.
Alexievich's prize has divided both Belarusians and Russians. In Belarus, misgivings regarding Alexievich's potential Nobel win (she has been on the Nobel's Prize Committee's radar screen since 2013) have long been shared by Belarusian-language authors. In their opinion, Alexievich, who talks about herself as a creature of Russian culture, is not fit to represent Belarus (Tut.by, October 8). But this is not the only division line that Alexievich's Nobel win has drawn. Further criticism stems from the fact that a) Alexievich is a journalist, not a novelist or a poet, and b) she is an anti-Stalinist who dislikes Russian President Vladimir Putin, his policy on Ukraine, and she even openly suggests that she strongly disagrees with over 80 percent of Russians who think otherwise. Alexievich believes that both Russia and Belarus have not yet overcome their quintessentially Soviet mentality, a view expressed most eloquently in her last book, Second-Hand Time: The End of the Red Man (see EDM, September 25, 2013).
"So far, the fact of Belarus's existence has been either unknown to the world or it [Belarus] was considered to be a part of Russia," said Yury Zisser, the owner of Belarus's most visited non-state news portal Tut.by. "Those, however, who knew about Belarus, associated it with 'dictatorship' and 'hockey.' From now on, we will be associated with one of the best contemporary authors." Due to Alexievich's contribution to Belarus's name recognition, the country will be able to attract more international investment than ever before, Zisser believes. According to Alexander Knyrovich, a prominent Minsk-based entrepreneur, "What the Nobel Prize for Alexievich has done for the image of Belarus has had no precedent whatsoever. In the Minsk [peace] process on Ukraine, we are just a venue. As for the General Assembly of the United Nations [a reference to Lukashenka's September 29 speech there] all sorts of people presented there. Alexievich's award, however, puts us on the global stage, if only for several days, in a way much more impressive than the presidential elections" (Belmarket, October 10).
Yet, the past weekend's presidential election also made a splash in its own way. According to the officially announced preliminary results, Lukashenka won 83.49 percent of the vote—that is, his victory was bigger than during any of his previous four elections. The second-highest proportion of votes cast (6.4 percent) reflected the protest vote—i.e., the share of the electorate that crossed out all four names on the ballot. Tatyana Korotkevich from the Speak the Truth civic campaign, the only presidential hopeful with Westernizing nationalist credentials, received 4.42 percent of the vote; Sergei Gaidukevich, who leads the liberal Democratic Party, ended up with 3.32 percent; and Nikolay Ukakhovich garnered 1.67 percent. As many as 36 percent of the electorate participated in early voting; and altogether, 86.75 percent of eligible voters ended up casting their ballots (Tut.by, October 12).
The official results deviate from the predictions that were publicized by the reputable Independent Institute for Socio-Economic and Political Studies (IISEPS)—based on its September national survey. To be sure, the IISEPS did foretell Lukashenka's victory, but with a score roughly 20 percent below his official result. Likewise, the pollster predicted a 400 percent better showing for Tatyana Korotkevich (see EDM, October 7). The same 20 percent gap between the IISEPS's predictions and official results was also the case in 2010 and in 2006. This time, however, the Eurasian Barometer's exit poll, conducted from 8 a.m. to 7 p.m., at 303 precincts and involving 11,986 (the IISEPS' sample size was 1,500 respondents) randomly selected voters, showed 80.3 percent support for Lukashenka and 5.6 percent for Korotkevich—results that were quite close to the officially released final vote tallies. The Eurasian Barometer is headquartered in Vienna, Austria, and its president, Christian Haerpfer, presented his findings on Belarusian TV on the talk show Delo Printsipa (Matter of Principle), on October 11 (YouTube, October 11).
Alexander Klaskovsky, a veteran opposition journalist, believes that Lukashenka's electoral result exceeding 80 percent was ensured by methods identical to those used in previous elections. Klaskovsky's article does not invoke vote rigging directly, however. On the contrary, he talks about a "new generation of conformists" in Belarus. This is what he calls college students who opted to participate in early voting without any coercion from university administration officials (Naviny.by, October 12). Early voting has notably always been referred to by critics of the Lukashenka regime as more susceptible to manipulation than regular voting on election day.
The past week's two top Belarusian newsmakers—Alexievich and Lukashenka—could not be more different from one another. Nevertheless, they are both writing the history of modern Belarus.