Two Years After the Change of Government in Georgia: Contradictory Results
Publication: Eurasia Daily Monitor Volume: 11 Issue: 178
By: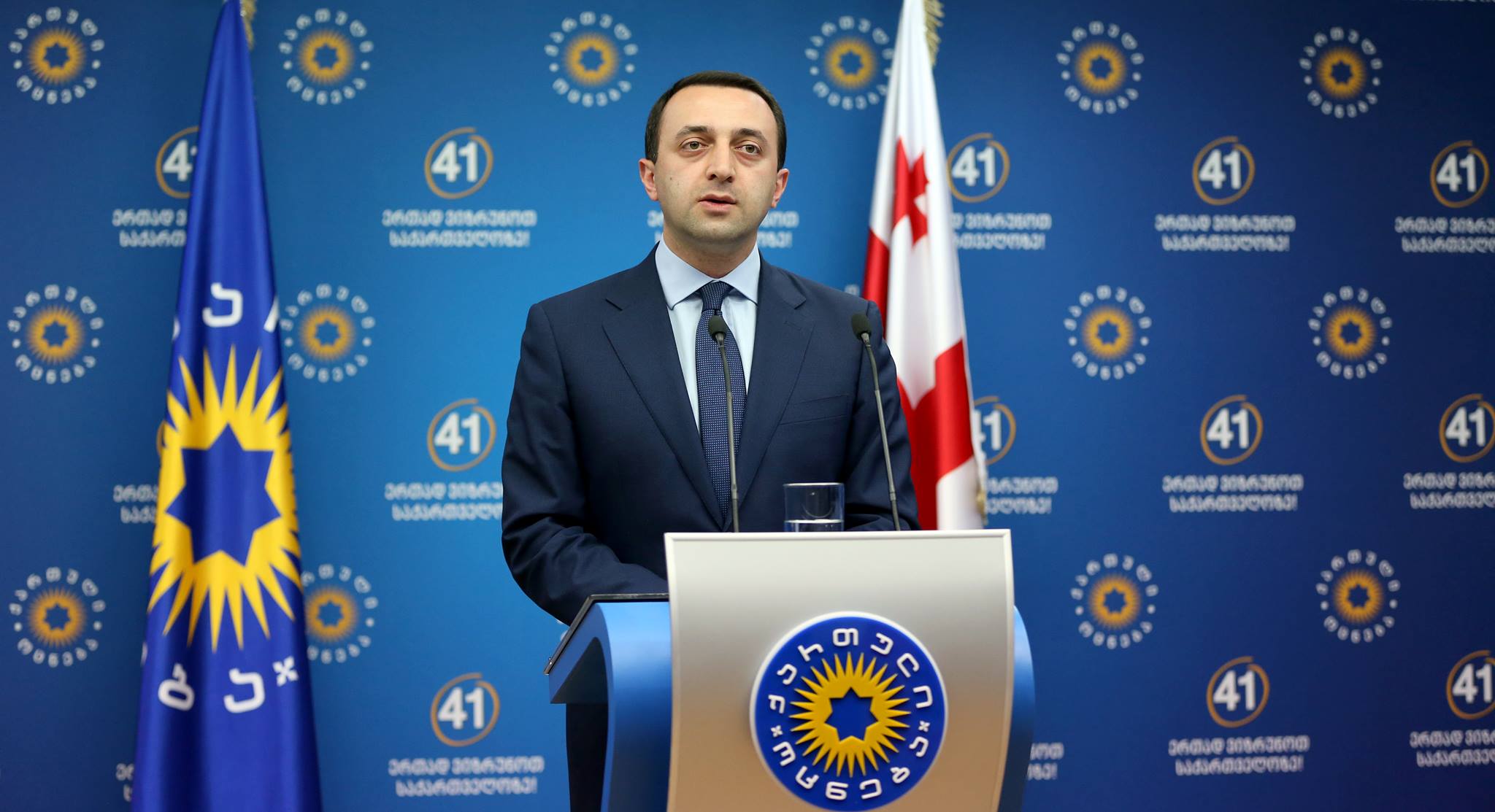 Two years ago, in October 2012, Georgia experienced a peaceful, non-violent, constitutional change of power for the first time in the country's modern history. The first president of the Republic of Georgia, Zviad Gamsakhurdia, who was elected on May 26, 1991, was overthrown by armed rebels in January 1992. Former minister of foreign affairs of the Soviet Union Eduard Shevardnadze, who replaced Gamsakhurdia as Georgia's head of state, was also overthrown after the bloodless Rose Revolution in November 2003, when he failed to respond to multiple accusations of electoral fraud.
Unlike his predecessors, the third president of the country, Mikhail Saakashvili, accepted the electoral defeat of his party, United National Movement, and announced the peaceful transition of power to the opposition coalition Georgian Dream, headed by billionaire Bidzina Ivanishvili (see EDM, October 4, 2012). Although the change of government in October 2012 was peaceful, the elections were accompanied by a fierce political struggle and several scandals. Perhaps most notorious were leaked videos of torture and abuse of prisoners (Civil Georgia, September 19, 2012). Those graphic publicized recordings shocked Georgian society and became one of the key factors in United National Movement's 2012 electoral defeat.
Immediately after Georgian Dream finalized the formation of the government, arrests of former officials ensued. This process continues to this day. On separate occasions, the new authorities arrested the former defense minister under Saakashvili's government, Bacho Akhalaya, the former minister of interior Vano Merabishvili, Tbilisi mayor Gigi Ugulava and, most recently, prosecutors have launched a criminal investigation against Mikheil Saakashvili himself, stating that they will demand his extradition from the United States, where he currently resides (tabula.ge, August 13).
Georgia's Western partners have critically assessed these arrests and court trials, despite the authorities' promises to abide by the law. "The [United States] and Europe were glad to see the example of a peaceful transition of power in the post-Soviet space. They are afraid, however, that arrests of those who did not use force and electoral falsifications to hold on to power, may set a bad example for the government authorities in other post-Soviet countries. From now on they will think twice before holding democratic elections, when they can contemplate the sad fate of Saakashvili and his associates," David Avalishvili, a journalist with the informational agency GHN, told Jamestown (Author's interview, October 4).
The impact of the past two-year rule of Georgian Dream on the Georgian economy and the social sphere is also controversial. Political instability (see EDM, March 24) and the government's decision to restrict the private ownership of land through banning sales of land to foreigners, caused a notable drop in foreign investment Furthermore, a weakening of government institutions led to issues with the collection of taxes and budget revenues (factcheck.ge, May 31).
The Georgian state was forced to abandon the majority of the infrastructure development projects that had been implemented in previous years. Instead, the government is concentrating its financial resources on a highly popular public program of universal healthcare. But these large redirected social expenditures have led to a drop in employment rates. Joblessness is currently at 14.6 percent in Georgia, which is among the highest in the post-Soviet space (ru.tradingeconomics.com, accessed October 8). In fact, tackling unemployment, setting up of hundreds of new economic enterprises, and expanding opportunities for businesses were among the Georgian Dream coalition's electoral promises.
Meanwhile, the Georgian Co-Investment Fund—a private equity fund meant to finance business and industry opportunities in Georgia, which was spearheaded by Ivanishvili, in 2013, while he was prime minister (Georgia Today, October 4, 2013)—appears to be almost entirely inactive. According to government officials, the fund has up to $6 billion at its disposal, but it has not implemented any significant project so far (Civil Georgia, September 30, 2013).
Public order has also slipped in the country. In December 2012, the government declared a comprehensive amnesty and released nearly three quarters of all inmates. The crime rate has risen as a result; and according to polls, the majority of Georgian citizens think that in the past couple years, more crimes are being committed, the streets have become more dangerous, and public trust in the police has diminished. But authorities are trying to convince society that the crime rate has not spiked and that alarmist statements regarding public safety are only the consequence of the opposition's propaganda and opposition-friendly media (Civil Georgia, September 5).
On the other hand, the new government has managed to partially revive trade and economic relations with Russia, return Georgian goods to the Russian market, as well as resume scheduled flights to Russian cities without renouncing Tbilisi's declared course toward integration with the North Atlantic Treaty Organization (NATO) and the European Union (agenda.ge, July 9). And in June, Georgia signed the Association Agreement with the EU (Civil Georgia, June 27). "We have managed to restore dialogue with Russia [and] normalize our relations, without inflicting harm to our values and crossing the red line, which is the sovereignty of our country," the Georgian prime minister's special representative for Russia, Zurab Abashidze, told Jamestown (Author's interview, August 14).
Looking from the other perspective, however, Moscow still has not dropped its recognition of breakaway Abkhazia and South Ossetia—even after the change of government in Tbilisi. Furthermore, the Russian military has been expanding its presence in these former Georgian autonomies; and preparations on new agreements for a "common outer line of defense" with Sukhumi and Tskhinvali are currently underway (segodnia.ru, August 28).
In the past several months, after Ivanishvili left the public scene, the ruling Georgian Dream coalition has also experienced internal conflicts. President Giorgi Margvelashvili and Prime Minister Irakli Garibashvili often clash with each other about minor issues—for example, who should represent the country at various international forums (see EDM, September 18). These clashes undermine the credibility and public appeal of the Georgian authorities as well as of the state itself (interpressnews.ge, September 11, 2014).
However, it is unclear just how disenchanted the Georgian electorate has grown with Georgian Dream. Moreover, it remains to be seen whether Georgian voters are prepared to set a new, even more important precedent—paving the way for the democratic return to power of a political faction that previously lost it at the ballot box. This will be clarified no earlier than the parliamentary election campaign of 2016.