Ukraine Reveals Ambitious Plans to Cut Dependence on Russian Gas
Publication: Eurasia Daily Monitor Volume: 9 Issue: 116
By: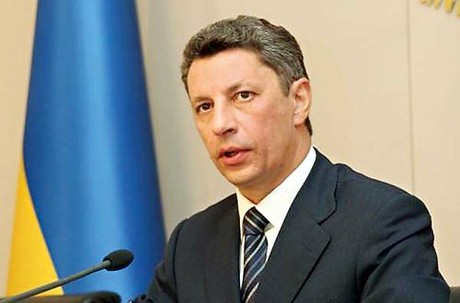 Ukraine's Energy Ministry has come up with amendments to the National Energy Strategy, according to which gas imports will decline from 40 billion cubic meters (bcm) last year to as little as 5 bcm in 2030. Domestic gas consumption is expected to decline less steeply from 57 bcm in 2010 to 49 bcm in 2030. The ministry hopes to more than double gas extraction to 44 bcm in the meantime, but domestic extraction is projected to go up steeply only after 2020 (mpe.kmu.gov.ua, June 11). Before then, Ukraine will have to rely on imports, but the government recently stepped up efforts to diversify them so that less gas should be imported from Russia, whose average gas price for Ukraine is expected to reach $440 per 1,000 cubic meters of gas this year, up from $416 in the first quarter.
Ukraine has lately been in talks to diversify gas imports with Azerbaijan, Germany's RWE, Poland, Qatar, Turkey and Turkmenistan. Prime Minister Mykola Azarov told representatives from the European Bank for Reconstruction and Development (EBRD) that Ukraine planned to buy Qatari gas from neighboring Poland. He said Poland would start receiving more gas than it needs from Qatar at its new liquefied natural gas (LNG) terminal in two year's time, so Ukraine asked Qatar and Poland to sell it excess gas. Azarov asked the EBRD for a loan to upgrade a pipeline that links Ukraine to Poland to receive that gas (RIA Novosti, June 7). Kommersant-Ukraine reported on June 8, citing a source from the national oil and gas company Naftohaz Ukrainy, that Poland preliminarily agreed to sell up to 3 bcm of Qatari gas to Ukraine. This gas will be 10-15 percent cheaper than gas from Russia, according to the source (kommersant.ua, June 8).
Azarov also told the EBRD that Ukraine could start buying some gas from Germany at lower prices than from Russia. Energy Minister Yury Boyko specified in a recent interview that Ukraine might import some 5 bcm of gas, according to an agreement reached with Germany's RWE last month. He said Ukraine considered importing gas from even as far as the United States. Another option would be to resume gas imports from Turkmenistan, but this would require Russia's agreement to use its pipelines, he added (Ukrainska Pravda, June 11).
Meanwhile, national projects chief, Vladislav Kaskiv has confirmed the intention to build an LNG terminal near Odessa. He said Ukraine would hold 25 percent plus one share in the project (UNIAN, June 12). The government hopes that the terminal would process 10 bcm of gas per annum from 2016 on. However, there is no certainty about suppliers. Talks with Azerbaijan have apparently stalled while Ukraine launched talks with Turkey on LNG deliveries from Qatar. But Turkey is reluctant to allow tankers with LNG for Ukraine to pass through its straits to the Black Sea. Another opportunity for Ukraine is to receive Azerbaijani gas from Turkey with the help of the Trans-Anatolian pipeline, in which Ukraine wants to participate (Interfax-Ukraine, June 5)
Last month, Ukraine chose Shell and Chevron to develop its shale gas fields (see EDM, May 22). It should be possible to extract 6-11 bcm of shale gas per annum by 2030, according to the Energy Strategy. However, shale gas extraction will start no earlier than 2016-2020 and only if enough gas is found in the deposits, which is still to be confirmed by Shell and Chevron. Ukraine pins hopes also on its Black Sea deposits, which are yet to be explored. The country has no money or technologies for deep drilling, so opportunities arise for more foreign investors.
On May 29, Kyiv came up with conditions for production-sharing agreements on two deep, offshore gas blocks in the Black Sea, Scythian and Foros. Investors will be chosen later this summer. The government believes it will be possible to extract 5-7 bcm of gas from the two fields per annum. Italy's Eni reportedly expressed interest in the Scythian field (Kommersant-Ukraine, May 30). Azarov met with Shell country representative Graham Tiley and invited Shell to participate (kmu.gov.ua, June 8).
Ukraine remains the largest buyer of Russian gas and demands price cuts, but its ambitious plans to cut dependence on Russia have seemingly left Moscow unfazed. Talks between Gazprom chief Aleksei Miller and Boyko on May 21 were fruitless as Boyko made no new proposals, according to Gazprom (RIA Novosti, May 21). President Viktor Yanukovych's meeting with his Russian counterpart, Vladimir Putin, on May 15 was also fruitless, although Yanukovych told Putin that if Russia cut its gas price, there would be no need for Ukraine to look for alternative suppliers of gas. The point of no return in the gas talks was passed and Russia will continue developing its new pipelines, Nord Stream and South Stream, while reducing the significance of Ukraine's ones to a minimum, Kommersant-Ukraine reported on May 22, citing a source from Gazprom. Ukraine, for its part, will strive to cut Russian gas imports to a minimum, said Kommersant's source from the Ukrainian government.