Ukraine Shows No Hurry to Return Gas to RosUkrEnergo
Publication: Eurasia Daily Monitor Volume: 7 Issue: 127
By: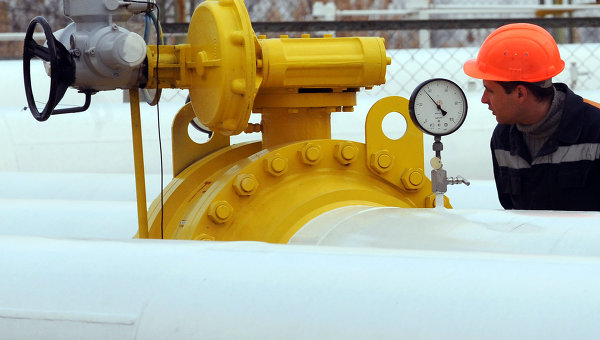 An international court has obliged Naftohaz Ukrainy, the state-controlled oil and gas behemoth, to pass 12 billion cubic meters (bcm) of gas and $192 million to RosUkrEnergo (RUE), a joint venture of Gazprom and the Ukrainian businessman, Dmytro Firtash. This is a heavy defeat for Ukraine, considering Naftohaz's tight finances and the fact that the volume of gas to be returned to RUE equals about a third of the volume to be imported from Russia for the whole year. However, this may be a blessing in disguise for Firtash's friends in the government and for the ruling Party of Regions (PRU), which argues that the court verdict was a consequence of former Prime Minister, Yulia Tymoshenko's, adventurism. The PRU should face Tymoshenko's bloc in the local elections, scheduled to be held in October.
On June 8, Centragas announced that the Arbitration Institute of the Stockholm Chamber of Commerce obliged Naftohaz to return to RosUkrEnergo the 11 bcm of gas which the Tymoshenko cabinet seized from RUE in early 2009. In addition, Naftohaz will have to reimburse to RUE, 1.1 bcm of gas as lost profit compensation and $192 million for contractual violations, according to Centragas (Kommersant-Ukraine, June 9). Firtash's Centragas is the co-owner of RUE, a joint venture between Russia's Gazprom, Firtash (45 percent) and Ivan Fursin (5 percent) which mediated in Russian gas deliveries to Ukraine in 2006-2008.
In early 2009, the Tymoshenko cabinet authorized the seizure of 11 bcm of gas which belonged to RUE from Ukraine's gas storage facilities. This was part of a complicated settlement with Gazprom which decided to seize the gas from RUE for debts and sell it to Naftohaz. However, Firtash disagreed, arguing that the gas had been bound for consumers in the European Union, and sued Naftohaz in Stockholm. Firtash wanted to be compensated by as much as $5.4 billion, the amount at which he valued the gas seized, in current prices, but the court ruled that Naftohaz should return the gas.
Although this is better for Naftohaz, which paid Gazprom a discounted price of $1.7 billion for the gas, the court verdict is hard for Naftohaz to accept. Kommersant-Ukraine reported on June 9, citing a Ukrainian fuel and energy ministry source, that Naftohaz could take gas for RUE from the 13 bcm of gas so far pumped into the underground reservoirs for the upcoming winter, but this would result in a gas shortage in the winter. Naftohaz, according to the source, would not have enough time to replenish its reserves. Deputy Prime Minister, Serhy Tyhypko, confirmed that there was neither gas nor money available to pay the compensation to RUE (Kyiv Post, June 11).
The government has blamed Tymoshenko. President, Viktor Yanukovych, said it was necessary to carry out an investigation before fulfilling the Stockholm court's verdict "in order to find out what happened to the gas and where it is." "We must answer the question of who is guilty," he added. Yanukovych said that the Security Service (SBU) had launched a criminal case (Interfax-Ukraine, June 15). The SBU is headed by Valery Khoroshkovsky, reportedly a business partner of Firtash in media projects. As head of the Customs Service and later SBU first deputy chief in early 2009, Khoroshkovsky actively opposed Tymoshenko's controversial deal with Gazprom, and he authorized a search of Naftohaz's offices in March 2009 in order to seize documents related to the deal.
The head of Yanukovych's administration, Serhy Lyovochkin, whom Ukrainian opposition media list among Firtash's allies in the ruling party, said in a recent interview that "somebody must be imprisoned" for the "criminal" decision on RUE's gas (Ukrainska Pravda, June 22). On June 23, the SBU detained Anatoly Makarenko, who authorized the deal in early 2009 as the then chief of the Customs Service (Interfax-Ukraine, June 24). Tymoshenko told a press conference that Makarenko had executed her orders and claimed that Yanukovych and Fuel and Energy Minister, Yury Boyko, who was linked to RUE, were acting in the interests of RUE (Ukrainska Pravda, June 24). Several years ago, Tymoshenko also accused Yanukovych's predecessor, Viktor Yushchenko, of lobbying for RUE.
Naftohaz may appeal against the Stockholm court's verdict, Boyko indicated (Ukrainski Novyny, June 9). Alternatively, the dispute may be settled in talks between Gazprom, Naftohaz and Firtash, Tymoshenko's energy adviser, Oleksandr Hudyma, suggested (Kommersant-Ukraine, June 25). In any case, Ukraine will not hurry to return the gas to RUE. The dispute between Naftohaz and RUE is of a commercial nature, but it will have both international and domestic political implications.
The scandal is another reminder for the consumers of Russian gas in Europe that Ukraine remains an unstable transit route. Domestically, the Stockholm court verdict is a defeat for Tymoshenko ahead of local elections, which the PRU want to hold in October. The government will use every opportunity to remind the public that her blunder or deliberate intention, as it will be portrayed by the PRU people and their advocates, may leave Ukraine without gas for the winter. Even without this, Tymoshenko's bloc continues to lose its popularity. According to a recent poll by the Razumkov think-tank, only 16 percent of Ukrainians would vote for the Tymoshenko team in parliamentary elections against the PRU's 41 percent (UNIAN, June 18).