Ukrainian Government Can Call The Bluff On Gazprom's South Stream Project
Publication: Eurasia Daily Monitor Volume: 7 Issue: 169
By: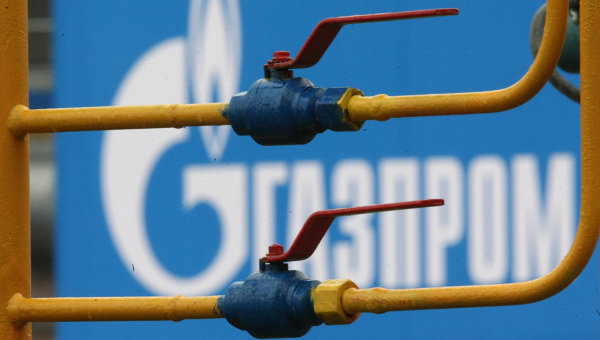 The Ukrainian government is stepping up its own efforts to discourage Gazprom's South Stream project. Overestimating Russia's capacity to implement it, Kyiv fears that Moscow would shift the gas transit to Europe into South Stream, bypassing Ukraine via the Black Sea, and devaluing Ukraine's own transit system. The Ukrainian government has quietly been making the case in Brussels and other European capitals that South Stream's cost would drive up the price of that gas to European consumers, whereas modernizing Ukraine's transit system with EU assistance could ensure reliable transit at a fraction of South Stream's cost.
Kyiv has now taken the unprecedented step of arguing that case publicly in Moscow, also introducing environmental objections to South Stream. Ukrainian Foreign Minister, Kostyantyn Hryshchenko, spoke up forcefully on September 16 in a joint news conference with his Russian counterpart, Sergei Lavrov, followed by a separate interview and an ad-hoc meeting with Western journalists in Moscow (Interfax-Ukraine, Ekho Moskvy, September 16; Wall Street Journal, September 17).
The salient points in this argument were: 1. South Stream's estimated cost of $20 billion [Russian estimates are $30 billion], funded by Russian taxpayers, would be passed on to recipient countries through high prices for that gas, in excess of European market prices; 2. This project does not help diversify supplies to Europe since the supplier would remain the same, Russia; 3. Pipeline construction in the Black Sea could result in explosions, if acid leaks come into contact with the highly flammable, toxic gaseous compounds there (a Black Sea peculiarity); 4. South Stream is redundant since Ukraine's existing transit pipelines can continue providing transit service in the future, with EU-assisted upgrading. In sum, according to Hryshchenko, South Stream is "wasteful, unnecessary, and totally against the logic of a modern economy."
The ecological argument might signal that Kyiv is prepared to oppose the construction of the South Stream pipeline in Ukraine's Black Sea exclusive economic zone. Under international law, Ukraine cannot veto the construction, but is entitled to request satisfactory answers to its ecological objections; and can delay the construction for years through environmental impact studies. Moscow has already indicated its preference for going through Turkey's exclusive economic zone, instead of Ukraine's. But the route through the Turkish zone is longer and it runs at far lower depths, raising the overall project's cost estimate to $30 billion, as announced during Russian Prime Minister, Vladimir Putin's, August 2009 visit to Turkey. All this remains academic, however, as long as Moscow lacks the additional gas volumes and the funding.
At the joint press conference, Lavrov declared full confidence in Ukraine's reliability as a transit country "under the current authorities," and denied that Moscow aims to bypass Ukraine for any reason (Russian MFA website www.mid.ru, September 17). The thesis of Ukraine's "unreliability," however, is being propagated in Western Europe, not in the official Russia-Ukraine relations. And Lavrov's ministry does not make energy policy. Russian Energy Minister, Sergei Shmatko, used his authority to counter the Ukrainian position. Shmatko ruled out negotiating with Ukraine or anyone else about conditions for giving up the South Stream project. According to Shmatko, South Stream's costs would not be passed on to European consumers, but would be covered by Gazprom together with its partners in this project –a grim if unsurprising reminder to such partners (ITAR-TASS, September 16).
Kyiv's arguments (as presented with some variations by government officials) include, however, some vulnerable and self-defeating points. Most counterproductive among these is advertising Ukraine's fear of South Stream and readiness for concessions to Russia, ostensibly to prevent South Stream's construction. Ukrainian President, Viktor Yanukovych, and his senior team declared this fear during the electoral campaign some months ago and have not stopped doing so. Offering to share control of Ukraine's transit system in some form or another with Gazprom, in return for stopping South Stream, Kyiv gives Moscow a heavy leverage in the negotiations. It is difficult to determine whether this reflects mere naiveté, inadequate analysis of Gazprom's bluff, or a way to prepare Ukrainian public opinion for concessions to Gazprom that some interest groups in Kyiv and Donetsk had intended in the first place. Hryshchenko's tone in Moscow (see above) has finally raised the quality of Kyiv's public discourse and negotiating tactics. These can only be successful if followed by the presidency and government.
A persisting, self-inflicted weakness is the demonization of former Prime Minister, Yulia Tymoshenko's, policy in the gas sector by the new government. This rhetoric stems from short-term, narrow political partisanship. Tymoshenko's main legacy is the March 2009 agreement with the European Commission for gas sector reform and EU assistance to upgrading Ukraine's transit system. Originally intended to have taken effect in 2010, that agreement can still provide a framework for EU-assisted reform and modernization of Ukraine's gas sector. Another Tymoshenko legacy is the 2007 legislation (approved also by the Party of Regions at that time) banning any form of alienation of Ukrainian ownership in the energy infrastructure systems, so as to prevent Russian takeovers. The present government has these instruments available to uphold Ukraine's national interests. But the government seems to weaken its own hand, and fracture the necessary national consensus on this issue, by attempting to discredit that legacy.
Seeking a further cut in the price of Russian gas (Interfax-Ukraine, Ukrayinska Pravda, September 17) is the latest step with potentially self-defeating consequences by the Ukrainian government. With this, Kyiv acts as a supplicant to Moscow on yet another issue, after its pleas to stop South Stream. Consecutive Ukrainian pleas to Russia can only multiply the latter's leverage. Kyiv has already rewarded Moscow for the first price cut in April by prolonging the Russian Black Sea Fleet's basing rights in Ukraine for a half-century. A further price cut would almost certainly put Ukraine's gas transit system on the negotiating table, open to Russian takeovers in salami-tactics fashion, which would frustrate the EU-assisted modernization of the system. Moscow may well want to engage Ukraine in such bargaining ahead of the EU-Ukraine summit and energy forum scheduled for late November. EU Commission President, Jose Manuel Barroso, and other officials have reaffirmed the EU's readiness to work with Ukraine toward a European solution, during President Yanukovych's latest visit in Brussels (Interfax-Ukraine, September 13). But, if Kyiv opts for quick-fix bilateral deals with Moscow, it risks mortgaging its gas sector to Russia for the long term, even as the scarecrow project South Stream dies of natural death.