Ukrainian Reactions to the Obama-Medvedev Summit
Publication: Eurasia Daily Monitor Volume: 6 Issue: 133
By: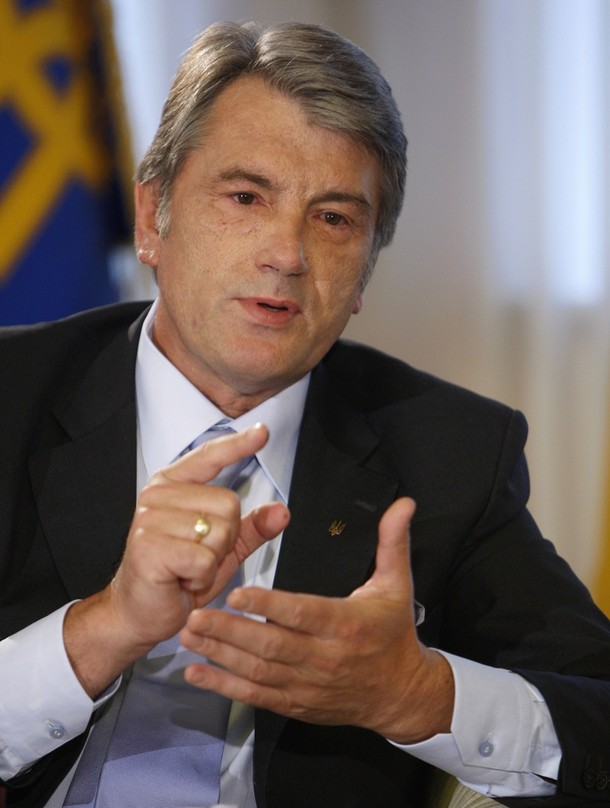 U.S. President Barack Obama's first summit meeting in Moscow with Russian leaders did not warrant headlines in the Ukrainian media. The top story, understandably, continued to be the seemingly unending political crisis in the country, as a consequence of which, American-Russian summitry was buried in the middle pages of the printed media and merited 15 second reports on television news broadcasts.
Despite the low level of coverage, Ukrainian political leaders nervously but closely monitored events in Moscow and considered what the discussions meant for their country's future. Would the United States, Ukrainian analysts wondered, abandon its support for Ukrainian aspirations to join the E.U. and NATO or would Obama tell Dmitry Medvedev and Vladimir Putin that Moscow's quest to force Ukraine back into Moscow's sphere of influence was unacceptable?
This apprehension was evident in a comment by Ukrainian President Viktor Yushchenko who stated on July 7: "Ukraine hopes that it will not become the third side, through which other countries will make compromises to reach their interests" (UNIAN Press Agency, July 8).
The Ukrainian ambassador to Russia, Konstantyn Hryshchenko, told the UNIAN press agency: "The principled position of our country…is that matters pertaining to Ukraine will be decided in Ukraine by Ukrainian political leaders who have a mandate from the people." He added, "There is concern that discussions do not take place over matters which could constitute a danger to our interests."
Nonetheless, many in the Ukrainian policy making establishment were heartened by Obama's support for Ukraine's sovereignty during his speech to the graduating class of the New Economic School in Moscow where he stated: "State sovereignty must be a cornerstone of international order…Just as all states should have the right to choose their leaders, states must have the right to borders that are secure, and to their own foreign policies … That is why we must apply this principle to all nations – and that includes nations like Georgia and Ukraine" (UNIAN Press Agency, July 8).
Volodymyr Fesenko, the chairman of the Kyiv-based Penta Center for Applied Political Studies noted that while Ukraine was not on the agenda in Moscow, "There were soft warnings from the American president to his Russian colleagues that it is better not to create problems on its borders. There were hints that it is essential not to allow anarchy in neighboring countries and additional conflicts. It was a signal that America is not indifferent to this" (Kyiv Post, July 10).
Yuriy Shcherbak, Ukraine's former Ambassador to the United States welcomed Obama's defense of Ukraine's sovereignty. "It is a very essential signal," Shcherbak said. "Obama clearly showed that the United States will not treat positively Russia's attempts to dominate the post-Soviet space and, especially, to impose on Ukraine any of its models or demands. After this visit, if Russia wants to [improve its relationship] with the United States, it must operate more carefully in post-Soviet space," he continued.
Speaking about the upcoming visit of U.S. Vice-President Joe Biden to Kyiv, Shcherbak commented: "Hopefully [Biden] will explain to Ukrainian leaders what was going on in Moscow and clarify the position of the American government" (Kyiv Post, July 10).
Commenting on the forthcoming Biden visit, the Ukrainian internet publication Ukrayinska Pravda wrote on July 8: "The visit [by Biden] will be closely observed in Moscow. Russian experts are convinced that Biden will have to explain to Kyiv and Tbilisi 'who is the master.' Without this there can be no resetting of Russian-American relations." This however, is the typical Russian point of view which has not changed for many years. "Will the Americans be able to formulate in two weeks a clear message to the post-Soviet space? Nonetheless, this message will in a large way determine how events evolve in the region," the report suggested.
The results of the Ukrainian presidential elections scheduled for early January 2010 might resolve the dilemma facing Washington, Moscow and Kyiv. If voters elect Viktor Yanukovych as their next president, the foreign policy agenda of Ukraine might be in for a monumental change. The pro-NATO forces in Ukraine will find themselves more isolated than they are now and a new team of pro-Russian policy makers will aim to steer the country closer to Moscow on such matters as NATO enlargement, energy policy and greater cooperation in CIS security arrangements.
Moscow however, will be very cautious in welcoming a new Ukrainian government into its fold. The Kremlin has learned hard lessons from its turbulent relationship with Alyaksandr Lukashenka, the President of Belarus who, by any yardstick, has been more pro-Russian than Yanukovych. Any precipitate move by the Kremlin to embrace a Yanukovych government might also incur the wrath of Washington and escalate a new Cold War, one which Russia is incapable of winning.