United Russia Party Recruits More Allies in "Near Abroad"
Publication: Eurasia Daily Monitor Volume: 7 Issue: 172
By: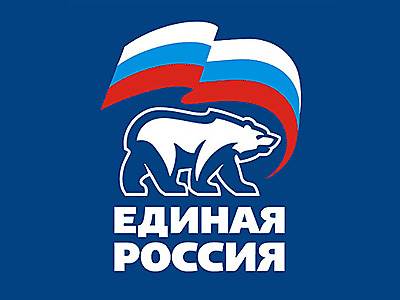 Within one week of each other, Moldovan presidential aspirant Marian Lupu and the long-time contender for top leadership in Kyrgyzstan, Feliks Kulov, paid demonstrative visits to Moscow, ahead of elections in the two countries. There they signed partnership agreements on behalf of their respective parties with Russia's party of power, United Russia. Back home, Lupu and Kulov called for closer relations between their respective countries and Russia (Moldpres, September 15-18; Interfax, Russian Television, September 22, 23).
While Kulov is a dyed-in-the-wool Chekist with a Russian-oriented political constituency, Lupu is shifting from a European to a double-vector stance between Europe and Russia. These two leaders are among a growing number of politicians who believe that the route to electoral success in Chisinau, Bishkek, or other republic capitals, runs via Moscow.
For all the differences between them, Moldova and Kyrgyzstan share a unique common denominator: they are the only countries in the ex-Soviet Eurasia that have, or attempt to introduce, a parliamentary system of government (not counting Ukraine's shattered Orange experiment with a parliamentary-presidential system). Both cases illustrate the risks of introducing a parliamentary system of government prematurely, before evolving the necessary prerequisites for this in terms of institutions, parties, and mentalities. Moldova is caught in the throes of permanent electoral campaigning for almost two years, now entering yet another double round of parliamentary and presidential elections, possibly inconclusive again. Kyrgyzstan has fared even worse in its outright anarchy. In both countries, meanwhile, the free-for-all struggle for power among politicians with their "project"- type parties has opened an unprecedentedly wide scope for manipulation by Russia.
United Russia is forming a network of partnerships of this type with political leaders and parties in former Soviet-ruled countries. Such partners by now include Harmony Center in Latvia, the Center Party in Estonia (each with a Russian electoral base in the respective country), the Party of Regions in Ukraine, and Nino Burjanadze's and Zurab Noghaideli's political projects in Georgia, among other cases.
Moscow is using such inter-party agreements to influence the countries' domestic politics. Such agreements involve "tandem" work among President Dmitry Medvedev's and Prime Minister Vladimir Putin's respective institutions and staffs. The recently signed agreements carry the signature of Duma Chairman Boris Gryzlov, long situated in Putin's chain of command. The preparatory work, however, involving screening and recruitment of such political allies, has recently been coordinated from Medvedev's side by presidential administration chief Sergei Naryshkin. The agreement-signing ceremonies can be accompanied by meetings with Putin or Medvedev, if necessary to demonstrate beyond doubt that the visiting party leader enjoys Moscow's blessing ahead of elections.
While suppressing competitive politics at home, Russia regards multi-party elections as opportunities to exploit in target countries. In most of them (Georgia being a salient exception) it can create, consolidate, or enlarge voting blocs around the partner politicians or parties. To this end, it can orchestrate political signals from the Kremlin, provide favorable coverage via Russian mass media for favored political forces (along with negative coverage of their rivals), and offer business opportunities for the partner-politicians' clienteles in the respective countries.
When politics in these countries are deeply factionalized, with hung parliaments and unstable coalition governments, the influence of Moscow's partner-parties can reach its peak. In such situations they might hold the balance of power, make or break governments or legislations, and trigger or on the contrary forestall pre-term elections, all to be negotiated and leveraged.
Some Russian "political technologists" (most recently the Political Technologies Center's Senior Vice-President Aleksei Makarkin in Kommersant, September 23) claim that such partnership-building reflects a new pragmatism on the part of the Russian leadership. According to this view, Moscow is no longer placing its bets on overtly pro-Russian or anti-Western political groups in these countries, but instead is "diversifying" its relationships.
The roster of United Russia's partner-parties, however, tends to disprove that claim. Most of these parties and politicians are oriented toward Russia by old ties or more recent vested interests. In Latvia's case, Moscow has chosen one Russian party (the relatively moderate Harmony Center) over another Russian party (the anti-Latvian, Interfront-successor "Human Rights in a United Latvia"), in line with Moscow's goal to lift Harmony into a Latvian coalition government. In Estonia, the Center Party might be destined for a similar role by Moscow political planners: this party consists of a few Estonian politicians atop the mass of local Russian voters. Only Moldova's Lupu, the latest addition to United Russia's partnership roster, would justify the "diversification" theory. In the same country, however, Moscow seeks to mediate a coalition of Lupu's Democratic Party with the Moldovan Communist Party to govern the country after the upcoming elections.