UZBEKISTAN AND PAKISTAN SIGN ANTI-TERRORISM DEAL
Publication: Eurasia Daily Monitor Volume: 2 Issue: 46
By: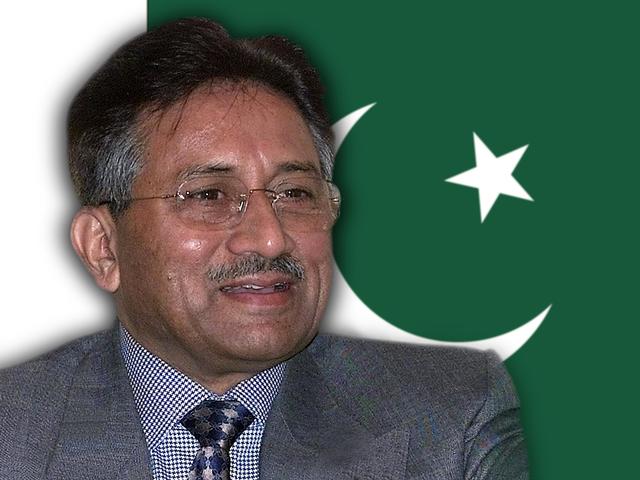 Pakistani President Pervez Musharraf held bilateral talks with President Islam Karimov during his visit to Uzbekistan on March 5-6. Cooperation in the fight against terrorism was one of the various issues on an agenda aimed at promoting closer ties between the two countries.
The meetings produced a bilateral agreement that should pave the way for greater levels of cooperation in anti-terrorism. While this may appear to be a small step, it is one that may prove significant in the regional dynamics of the war on terror. Musharraf's interest in supporting Karimov's own efforts to promote his image as a staunch opponent of terrorism also reflects Pakistan's growing strategic interests within Central Asia and has implications for the future of the Shanghai Cooperation Organization (SCO).
Musharraf and Karimov discussed wide-ranging issues of mutual interest including geopolitics, trade, economics, science, and technology. The Pakistani and Uzbekistani delegations explored the possibility of Uzbekistan acquiring access to Pakistani seaports, especially the Indian Ocean ports of Karachi and Gwadar, and creating a trans-Afghan corridor. Karimov emphasized the necessity for progress on these issues, since Uzbekistan's access to Pakistan's ports is vital for developing its trading markets; years of conflict in Afghanistan have hampered such possibilities. Efforts were also made to find mechanisms to improve bilateral trade and economic relations beyond merely stepping up the number of joint ventures.
Yet the presidential talks held at Karimov's residence at Dormon, in the suburbs of Tashkent, were marked by a renewed sense of unity in countering terrorism. Karimov confirmed this sense of shared cause: "During the talks, Uzbekistan and Pakistan stressed that their stances coincide, that attempts to link our holy religion of Islam to terrorism might have bad implications, and that the essence of pro-enlightenment Islam must be preserved." Musharraf adopted similar language in defining the nature of their mutual security interests and placated Karimov's fears relating to the reliability of Pakistan's security forces in countering threats from inside Pakistani territory: "Uzbekistan and Pakistan are the victims of terrorism, and we will work together in the campaign against it. Some terrorist groups of Uzbek origin have been operating in parts of Pakistan."
Karimov praised the efforts made by Pakistani authorities to deal with Uzbekistani terrorists operating inside Pakistan. In return, Musharraf was equally clear that those efforts will be furthered in the future not least by an extradition agreement allowing Uzbek authorities to bring fugitive terrorists to justice in Uzbekistan. Such a firm belief in facing a mutual enemy, while reaffirming the claims of each country to be staunch allies of the United States in the global war on terrorism, will draw both together in their efforts to find mutually beneficial areas of cooperation. Unfortunately, this may not always result in each regime cooperating against terrorists, but may include radical opponents of either regime. Moreover, in terms of tackling a terrorist problem within Pakistan's borderlands, this seems weighted in favor of Uzbekistan's security concerns beyond its borders.
The agenda also included religious extremism, drug trafficking, and organized crime, mirroring the primary security concerns of the SCO. Musharraf's interest in fostering closer ties with Tashkent are not merely rooted in the advantages of improved bilateral relations, he also wants Karimov's assistance in gaining access to and membership in the SCO: "Pakistan is not a member of the Shanghai Cooperation Organization, but we would like to join the group. We want Uzbek President Islam Karimov to help us," Musharraf explained.
Musharraf's political assessment of how well-placed the Uzbek leader may be in securing this goal is in stark contrast to the usual depiction of a defensive and weakened Karimov fending off Western criticism of Tashkent's human rights abuses. Karimov likewise stands to benefit from closer ties, rather than risk isolation within Central Asia, from warmer ties with Pakistan, since Washington considers the latter to be a key ally in the war on terrorism. Pakistan's political ambition to enter the SCO, utilizing any help along this path afforded by Karimov, strengthens Uzbekistan's international posture against terrorism and makes it a more difficult target for human rights activists seeking a change of policy in Washington away from the current U.S. strategic partnership with Uzbekistan.
Improved relations between Uzbekistan and Pakistan can bring desperately needed economic improvements to the region. But Musharraf's affirmation of Pakistan's desire to join the SCO with the help of Karimov does not auger well for the spread of democracy within Central Asia. The emergence of a strong axis between Uzbekistan and Pakistan may yet complicate the local dynamics of the war on terror.
The potential for expansion within the SCO must be taken seriously. Moscow and Beijing may seek to use the organization as a means to block further Western encroachments into Central Asia. The meeting in Dormon could be a prelude to such expansion.
(Uzbek Radio First Program, March 6; Uzbek Radio Youth Channel, March 6; Uzbek Television First Channel, March 6)