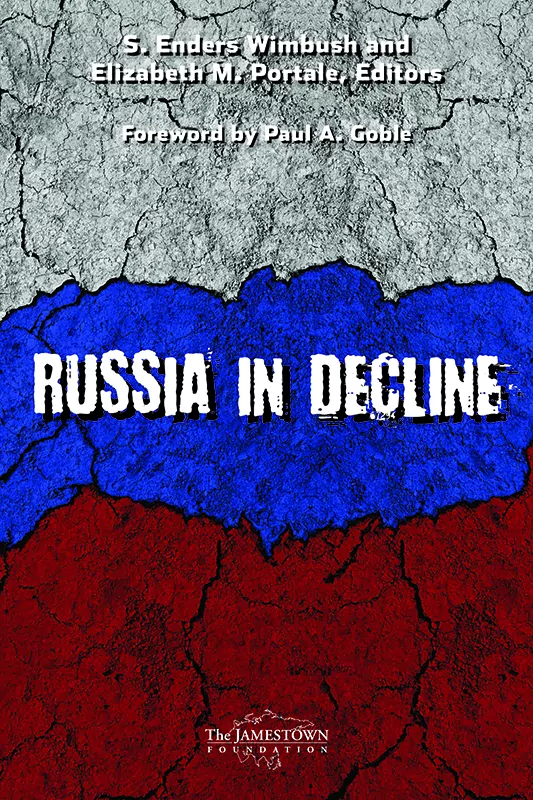 Russia in Decline
S. Enders Wimbush and Elizabeth M. Portale, editors
Foreword by Paul A. Goble
Russia is in precipitous decline, which is unlikely to be reversed. Based on the research of Russian and American experts, this conclusion constitutes the bottom line of this short volume and research project of the same name undertaken by The Jamestown Foundation. Moreover, the tempo of Russia's decay is accelerating across virtually every facet of its politics, economy, society, and military. Russia is a poor candidate to survive globalization, let alone claim the mantle of a Great Power. Russia in Decline details why Russia's spiraling into decline and disarray should keep strategists awake at night. It should also alert foreign policy, security,
and military planners, for whom Russia's deterioration will necessarily become the leitmotif of informed planning.
Published: March 2017
Paperback, 366 pp.
Price for hard copy: $24.95
For more information about the Russia in Decline project, which culminated in the publication of this book, please click here.
The full text of the Russia in Decline book can be downloaded for free as an e-book. Please click on the PDF file link below.
*Physical copies ship only inside the United States.